Think of a Canadian music star. Done it? Well, we bet our bottom Canadian Dollar that Bryan Adams is one of the first names, along with Celine Dion and Bieber, that came to mind. The 80s rockstar is an icon in his native land and he's adored across the world. In short, Adams is responsible for several generations of hits, many which hail from his triple-platinum 1984 album, Reckless, including karaoke staples like Summer of '69, Heaven and Run To You. The 57-year-old went full circle last year with his album Get Up, which harkens back to the iconic sound of Reckless and his other early successes. And now he's bringing that enigmatic sound to our fragrant harbour for an epic gig at AsiaWorld-Arena on January 14.

With 30 years in the business under his belt, Adams is the first word in Canadian rock. From his signature rough vocals, heavily reverbed drums and an almost excessive use of synths, it's a sound that's carried him to international glory over the years. He owns an enviable list of awards and an even longer list of nominations, including a 1992 Grammy award, a total of 15 nominations over the course of his career and even Best Song Written Specifically for a Motion Picture or Television for (Everything I Do) I Do It For You in 1991's Robin Hood: Prince of Thieves. He's also a true Renaissance man, with an accomplished repertoire as a portrait photographer, which has spawned many exhibitions and collections, including most recently his 2013 book Wounded: The Legacy of War which captures returning servicemen and women from military action in Iraq.

Adams' following in Hong Kong may have never been more antsy about the January gig because the last time he graced our SAR was more than 20 years ago on his Waking Up The Neighbours tour. We speak to the rockstar about the forthcoming show at AsiaWorld, his music, his photography and his quest for good vegetarian food in our city...
You've had tremendous success in your career. What continues to inspire you to make music?

I've always loved creating things and I get a bit anxious if I'm not busy making something from nothing. It's the process I love. Creating a team, making magic happen.
What have you learned about being on the road? And what keeps you touring?

The main thing I've learned is not to go out for too long! Even though I do over 100 shows a year, the tours are only 10 days long.
Do you have a favourite place to be?

I'm happy wherever my family is and wherever I can be creative. Ideally, somewhere warm!
Who were your biggest musical influences growing up? In fact, who's inspired you during your career?

Buddy Holly and the Crickets, Beatles, Lennon and McCartney, Everly Brothers, Simon and Garfunkel. Then, later on, rock music such as Led Zeppelin, Bowie and Elton John.
It's been over a year since the release of your 13th album, Get Up. What did you enjoy the most about making it?

I love how easily it came together. And I love the two guys I made the record with, namely Jim Vallance and Jeff Lynne. What a team!
How would you describe the sound of this album?

Rocking. Really upbeat and rocking!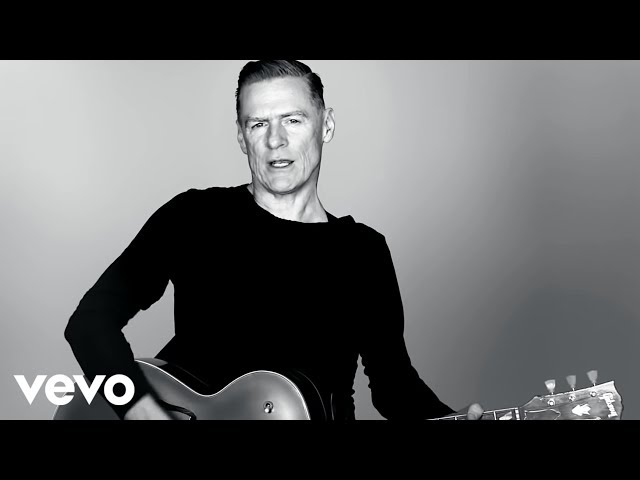 And you're still playing songs from Reckless, which people love. What's it like to be appreciated for that music and just to look back and see how far you've come?

You know, I never really think about that. When I was making the 30th anniversary album [the same album with a few bonus tracks included], we were digging all these songs out of the archive and I thought it was great to have all this material that we could add in to make the record. I wasn't thinking 'wow, 30 years!' but if I started thinking about it, there were a lot of white lines down the highway. There were a lot of gigs.
Your photography is among some of the best we've seen, especially your portraits. You have a great eye for capturing people. Where did this passion come from?

It's much like songwriting in that you start with nothing and end up with something beautiful. Like music, I like the process of putting things together and there's always a team you work with, whether it be musicians and a producer and an engineer, or going on tour with a road crew. There's always a great synergy of people and the same thing works in photography, at least the way that I work. I always have different people working with me, so I like the camaraderie and the synergy of working together, starting with nothing and at the end of the day having something quite interesting.
Your 2013 book Wounded: The Legacy of War is a stunning project. Why did you choose the topic of war?
The decades of war in Iraq and Afghanistan left countless thousands of people dead, injured and displaced. This book is a way of saying to my government 'look what you did, you bastards'.

What can Hong Kong fans expect when you play here?
It's the first show I've played there in more than two decades, so, in many ways, it will be presenting myself really for the first time, with many more recognisable songs than on the previous visit.

Hong Kong is a different place from when you arrived here for your Waking Up The Neighbours tour. What are you looking forward to seeing this time?
I need a good recommendation for a great vegan or vegetarian restaurant. No oyster sauce for me, though, thanks!