In the classical world, we get to see more than our fair share of performances from violinists, cellists, flautists, clarinetists and soloists who play instruments with relatively high registers and ranges. It's a rare treat, then, when you get to experience a deep and dusky double bass virtuoso on the stage. So, prepare for a treat indeed, Hongkongers, as Edgar Meyer hits town. He's one of the few double bass soloists in the world and, for that matter, in history, with a repertoire that spans as many genres as you can think of. He's recorded bluegrass, jazz and classical music double bass tunes and he's well worth seeing in the flesh.


Meyer is one of the most accomplished practitioners of the double bass since the instrument was invented. The 55-year-old has collaborated with giants of each genre of music he's worked in, such as banjo player Béla Fleck, who's known for his work in bluegrass and fusion jazz, classical cellist titan Yo-Yo Ma and longtime friend and mandolin virtuoso Chris Thile. Meyer, from Tennessee, USA, was named a 2002 MacArthur Fellow under a scheme which rewards extraordinary dedication, talent and originality, and he's also a proud owner of a Grammy for his 2000 collaboration with Yo-Yo Ma and bluegrass violinist Mark O'Connor on Appalachian Journey.


When we speak with Meyer, we talk at length about what it's like to play double bass as a soloist as opposed to an accompanist. "I don't see how one can be good at one," he explains, "without being good at both. The majority of most music is conversational, whether it's between different voices contained in a single line as in Bach, or the highly reactive juggling that can take place with groups of great improvisers."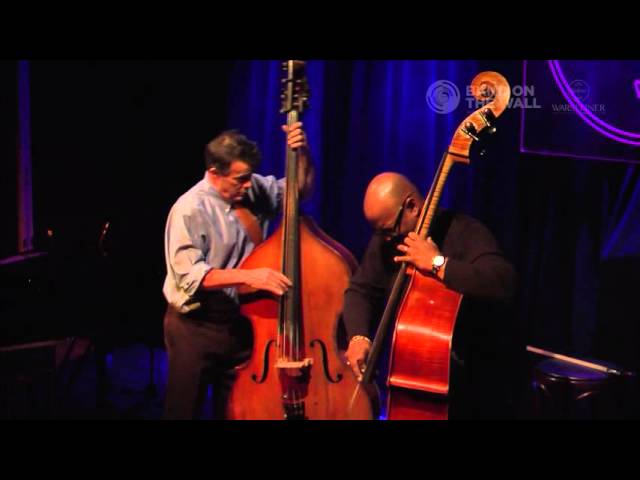 "Regarding the role of the bass in an ensemble," continues Meyer, "it's softer, darker and lower. And it doesn't always easily jump out at the listener." When asked how to tackle the problem of the bass' low register when playing melody, Meyer is clear in his answer: "One learns the range of possible clarity and then works within those limits. A double bass will never transmit musical information as clearly as a trombone or a piano but there are times I would rather hear a bass."


The challenge of playing solo bass is a steep one. Not only are there physical problems with playing the bass as a solo instrument, there's also the fact it has a comparatively thin repertoire. Where violinists, cellists and purveyors of other popular solo instruments have concertos galore to choose from, much of the bass repertoire comes down to just a handful of pieces. The only big name you ever really hear in the double bass world is Giovanni Bottesini, who lived in the 1800s and was known as the instrument's Paganini. He wrote 33 solo pieces and Meyer is playing his Concerto No 2 in B minor when he hits the stage on November 8 at Hong Kong City Hall. However, the double bass should not only be judged on the size of its repertoire. "One possible misconception," says Meyer, "is that because the original music for bass is generally not great, the instrument is incapable of serious expression. It is capable."


There's no doubt that concertgoers should get to hear a unique type of double bass repertoire on the night. The pieces dedicated to the instrument that he's playing are the Bottesini concerto and his own Concerto No 1 in D Major. The other two pieces on the bill are a sinfonia by Luigi Boccherini entitled La Casa del Diavolo, which is a general orchestral work, and Alfred Schnittke's Suite in the Old Style, which was written for the violin and piano. However, Meyer has no doubts about the sublimity of the concert. "The instrument," he concludes, "has been used in many great ways in many different groups and I'm an advocate of trying to place it in high quality musical situations with a vigorous involvement." Yes, expect a high quality musical situation on November 8.