Interview: GDJYB on their new album, touring Southeast Asia and some shocking news
"A lot of Hongkongers want to look back but we need to enjoy the present and protect the future."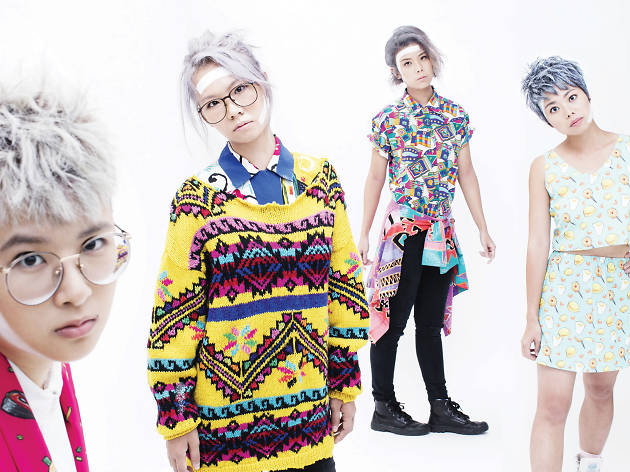 It's a fact: Hong Kong's indie scene is growing and evolving at an impressive rate. There are so many homegrown musicians who are making the jump from doing day jobs to making music full-time. All year, we've been waxing lyrical about the best bands and artists in the local scene. However, we've saved one of the best for (nearly) last. All-female math-folk quartet GDJYB have been making huge waves in 2016 and are set to break out and conquer the region next year.

Vocalist Soft Liu, guitarist Soni Cheng, drummer Heihei Ng and bassist YY (pictured left to right) comprise GDJYB, which is an abbreviation of the local dish pronounced 'gai dan jing yuk beng', steamed pork mince with egg. It's a theme that keeps the homegrown vibe alive. "We just wanted any local dish," says Ng, "and I immediately thought of steamed pork mince with salted egg. But we decided that salted eggs aren't too healthy, which is how we settled on our current name." The group, who rocked the KEF Stage at this year's Clockenflap – their second appearance at the festival – are about to release their second mini-album, 23:59, and then they're heading off on a tour of Southeast Asia in January.

When we first spoke to the band, it was after they had played a set on the main stage at Clockenflap 2014 and had released their self-titled mini-album. The girls were enthusiastic about things to come and that sense of excitement hasn't been lost as they ready their sophomore effort. They tell us that 23:59 is about valuing the moment and never looking back and even the title itself is a literal homage to the last minute of the day. "The album," says Liu, "is about deadlines because, in life, no matter if it's in a relationship or work, there's always a deadline. Which is why, in the album, we encourage treasuring the moment as if it were the last, so that when the time comes, you have no regrets."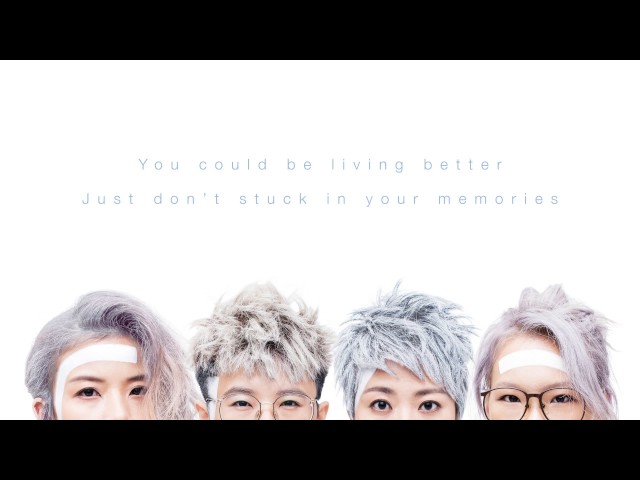 GDJYB have already released a song from the record on YouTube, entitled
Why Do You Look Back
. Though the song's immediate meaning is simple enough to grasp, namely to live life in the present, the band are known to inject political undertones into their abstract lyrics, such as in last year's single
Durian What What What
, which contains a poignant verse about Hong Kong's former glory. It seems these undertones are present in the new works too. "I think a lot of Hongkongers," muses Liu, "want to look back. They want to return to British rule. Would they even take us back? There isn't a way we can go back. We really do need to enjoy the present and protect the future, rather than talk about the past."
But how does the band's 2014 release compare with their upcoming one? Cheng says the involvement of producer Jay Tse, also the guitarist of local group Life Was All Silence, has been key. "We really consider him as our fifth member," explains Cheng. "There's a bit of him in every one of our songs." Indeed, Liu mentions that Tse has said that GDJYB's arrangement, technique and recording quality have all matured over the past two years.
The quartet premiered several tracks from the new album at Clockenflap but the big album release night ahead of next year's tour is on December 17 at E-Max. And fans need to savour the moment as bassist YY has just announced her departure from the band. "The very last show," reveals YY, "will be the release show for me. Unfortunately, all things do have to come to an end. I can't give any concrete answer as to why and I haven't figured out what's next but I'm excited for it." With this sombre deadline in mind, it's time to treasure the present release show, the future tour and the hopefully everlasting
23:59
.