Interview: Johnny Hiller on Potato Head's Music Room and David Mancuso
"We're trying to add another dimension to Hong Kong's music scene so people can experience the music just for itself."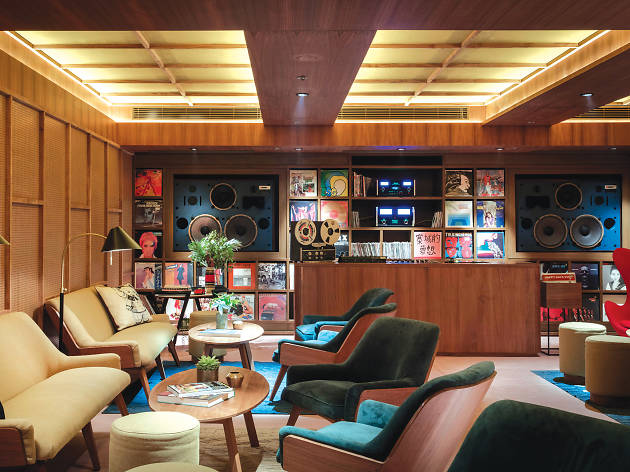 As we count up the new venues that have caught our eye in 2016, there's one omission to that list that makes us want to delve a little deeper. In August, the newly opened Potato Head restaurant in Sai Ying Pun launched the Music Room, a secluded space dedicated to vinyl records. The room goes beyond anything we've heard of in Hong Kong before. Its artistic director, Johnny Hiller, oversaw the construction of the room from the ground up, all to carry the sound in the best way possible.
The room itself boasts top-shelf gear, sporting two refurbished high fidelity JBL speakers in the front and restored Klipsch speakers in the back, which were originally built to amplify speeches to carry across large crowds. Everything from the speakers to the record players, amps, mixers and even in-house classic tape player have been handpicked by Hiller to create the best listening experience. "The speakers are honest," Hiller enthuses, "which means even if you put the music at a low volume, you still get a full sound. It's a sign of quality speakers."
Before we properly speak to Hiller, we're given a full sound demonstration of the room's capabilities. Guided to the sweet spot of the room, the Klipsch and JBL speakers collaborate to reproduce the rich, vibrant sounds that vinyl was meant to capture, with an accuracy and warmth unheard of in any other listening space or live house in Hong Kong. "I want to change," Hiller explains, "people's perceptions about music. Music amplifies the social experience but often people go to get drunk or try to meet someone. That's all well and good but we are trying to add another dimension to Hong Kong's music scene, so people can experience the music just for itself."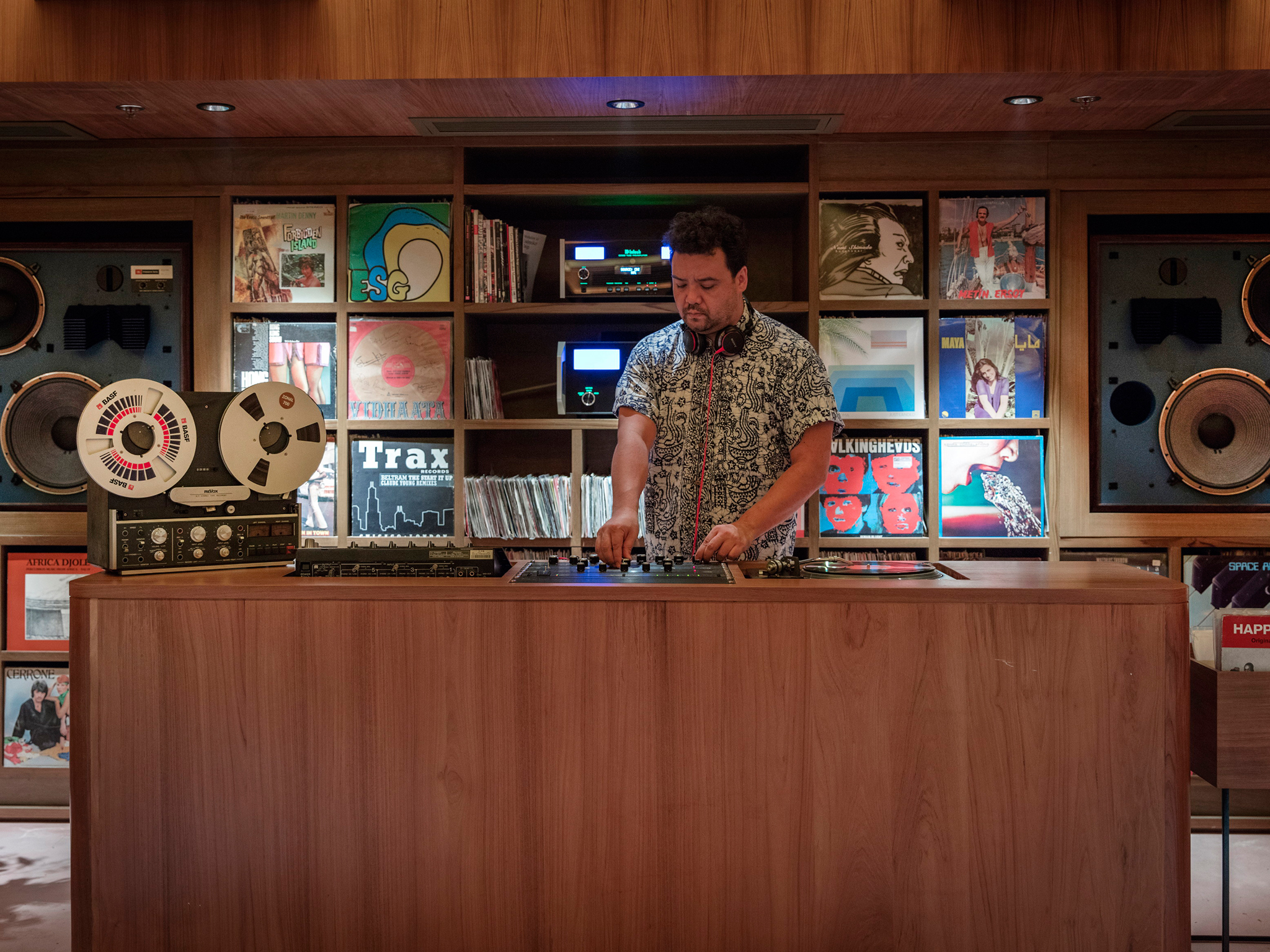 Hiller at the decks
Despite the meticulous attention to technical and – since Hiller also handpicks and curates the extensive vinyl collection that resides in the room – musical detail, the space is paramount. Hiller draws inspiration from the famous New York loft parties of the 70s, started by David Mancuso, which celebrated high quality sound and the unity that music can foster. "It all comes back to having a good sound," Hiller sums up, "where people can gather together, because that's social progress. And there was actually no alcohol involved [in the 70s]. That was a big factor. It makes a great party, because alcohol makes people aggressive and play music really loud. Loud is good but too loud gives you ringing ears."

Hiller himself has been steeped in underground music for as long as he can remember. Moving to Hong Kong from Cologne, in Germany, in 1989, Hiller remembers being entranced by the Causeway Bay shops where rows and rows of cameras, Walkmans and boomboxes were on display. "You could buy cassette tapes," he reminisces, "and people would be breakdancing to them and dancing to sampled James Brown records. Then I bought my boombox and I would sample and loop elements from a double tape recorder over a ghetto blast beat." Hiller's passion for vinyl grew simultaneously at that time and he steadily established himself as a DJ both locally and internationally. In 2012, after stints in Beijing and London, he returned to Hong Kong to found electronic music collective Otaku Soundsystem and continue promoting events, most recently with Sheung Wan's Premium Sofa Club, before taking charge of the Music Room.

And now, four months on from its opening, the Music Room sees continued success via a plethora of regular nights that showcase a wide scope of material recorded on vinyl, from jazz to eclectic house, all the while maintaining a piety to the music itself. Alcohol is discouraged within the room, with audience members preferring to sit back and soak in the sets played by Hiller and a variety of guest DJs. On December 30 Hiller pays tribute to his inspiration, David Mancuso. "I think when you strip all the other stuff away," he tells us, referring to Mancuso and the Music Room's emphasis on sound, "you have a democratic place and that's great. We want a community to bring
people together."
Check out Music Room at Potato Head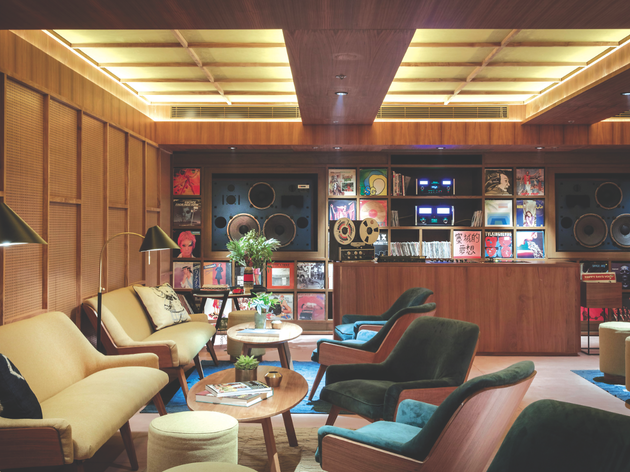 The first venue of its kind in Hong Kong, the Indonesian restaurant sports a not-so-hidden enclosure for the selective ear to regularly come and listen to anything that's been recorded on vinyl. Regular nights curated by hosts of Hong Kong and international DJs showcase a wide variety of selections, so any night becomes a one-of-a-kind listening experience.