When Kartell arrives to play at Studio on 7 January, fans looking for the typical type of loud, thumping big room house affairs scattered around the rest of Lan Kwai Fong will have to look elsewhere. A refreshing change from the bigger, heavier sounds of Ibiza, the Netherlands and other party meccas around the world, Kartell, real name Thomas Thierry, has been core to the development of a variant named French touch over the last five years, focusing on crisp sampling, use of filters and unmistakable groove. He's helped pioneer the sound – which has its roots in classic French house of the late-1990s – through both his own production efforts and also those of others, heading up one of the premiere French house collectives in Roche Musique.
We speak to Kartell ahead of his Hong Kong show, and in the wake of his November 2016 release Last Glow EP, which showcases the producer's superb ear for vocal sampling, crisp synths and absurdly clean mixes. He is one of a few Roche Musique artists to have recently arrived in Hong Kong, following labelmate and co-founder of Roche Musique Cézaire in May 2016, and Zimmer last September.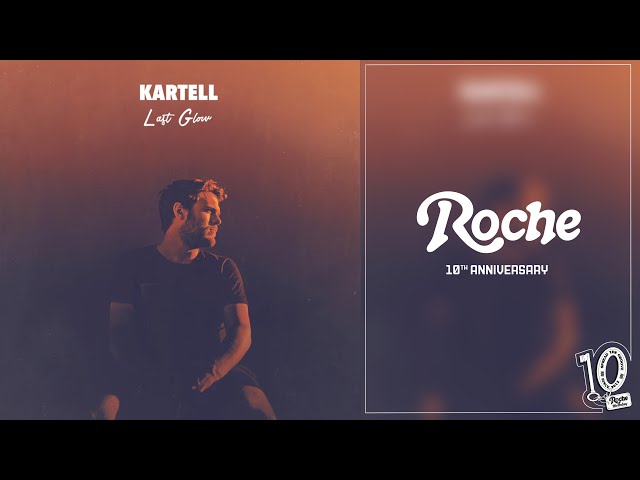 Hi Thomas! What's the operating philosophy behind Roche Musique as a collective?

It was just some friends releasing music that we love, from people who mostly happens to be our friends as well. We share the same feelings for the warm and nostalgic moments that music can bring. We like accessible music that still manages to surprise and bring something new.
How did the concept for Roche Musique come about and how has it evolved?
I was the first to release on Roche Musique back in 2012. The label was created with my good friend Jean Janin, AKA Cézaire, to support a scene we wanted to grow. We were lucky to sign awesome talents who happen to also be friends. Roche today is really like a family, we all share many things, and love to spend time with each other.
What is the origin story behind Roche Musique?

I met Jean about 10 years ago in a weird party in the suburbs of our hometown in France. I was starting DJing at the time, and I was playing for the graduation of some girl, with people I barely know. Everyone got really drunk and ignored me, Jean was the first to come talk to me. I knew he was involved in his music blog at the time, which was quite successful. At one point a guy got really mad at me for absolutely no reason and wanted to fight. Jean and his friend helped me to leave and they drove me back to my place. Then we started sharing lots of music and I was sending him my first demos. This kept on going until 2012 when Roche was founded.
Are there any artists to look out for on the horizon from the label?

Jean [Cézaire] is constantly on the look out for new artists. We recently signed Du
ñ
e and Saje who are putting out some very good lo-fi future pop.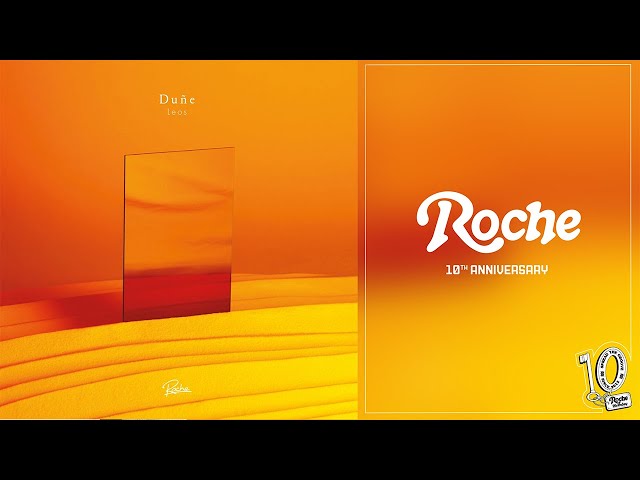 And as for your own sound, how has that evolved with the label since 2012? Who are your big influences?

We all share tracks – sometimes we just sit at the studio and listen to music together for hours. Seeing everyone developing their own project is also very stimulating. I guess the fact that we share a studio is a big plus for that. As for me, I'm influenced by nu-soul and old funk and disco records generally.
You are known for being key in the development of French touch. How would you describe that to someone who doesn't know what it is?

French house used to be a lot about sampling, creating new music with old records, deconstructing to bring something new. Now this perception has changed a bit and the common thing that brings the French scene together is the groove, the soul and disco influences. Many French producers like Cerrone are very talented nad were prolific during the disco era, so maybe it's part of our heritage.
How does French house fit into today's musical landscape?
I think it's going great. I see many French producers playing all over the world. The limits in terms of creativity are being pushed as well, and the sound is constantly evolving.
You also experiment with different BPM ranges. What do you, as an artist, get out of mixing things up like this?

I love so many genres that I get bored if I always play around the same BPM. It's all about the mood and the common genes in music.
Aside from your music, your Tumblr page is like one big image-based diary, with photos of your travels and also your friends. Why do you think it's important to have that sort of engagement with fans?

I should upload it a little more regularly. I feel it's important to share a background, stuff that you like, pictures you take, things like that. It gives a perspective to your music sometimes.
What can fans expect from your Hong Kong show?

It's going to be revolving around house, with tracks that I like to play at home blended with more club and 'heavy' music that I really like as well.