Nowhere Boys are one of the most exciting young groups in Hong Kong right now. Since their formation just 18 months ago, the rock quintet have gone from playing covers at underground events to wowing crowds at their first arena show – a jam-packed concert at MacPherson Stadium in anticipation of their sophomore EP, Welcome to Our Hyperreality. The new release is finally set to be launched at a show on April 28 at Sai Wan Ho's The Hang Out.


Their MacPherson Stadium show and new EP, their first release on new label Frenzi Music, are huge steps forward for a group that only met at the end of 2014 at Backstage Live, one of Central's late great live music venues.

"Between our sets that night," lead singer Vanir Chan remembers, "[Nate and I] talked a little and he said, 'Why don't we start a band?' I was thrilled because I had heard of him as a great drummer. I had been a part of bands before, but I never actually thought I would be part of a band as a lead singer. Most people just look for me to play piano or guitar or sing backup vocals, never in a lead role. I had actually wanted to take on a lead role for many years now, but never thought I was quite there skill-wise."


Chan and Wong recount the first jam sessions that brought together the five-man group that includes Fisher Kan on keys and violin, Hansun Chan on bass and Kenneth Ling on lead guitar. "I didn't have much confidence in my songwriting abilities in the beginning," Chan admits. "I would stay up late thinking about what songs we would be good at playing, and write out the scoring for covers and such. The jams sounded good, but one time I suggested one of my own songs."


"It was at the first jam session, actually," Nate Wong interjects. "He made a whole binder with a ton of songs to cover, but I wasn't entirely interested because there was no point in making a band just to do covers. I asked Van if he had any originals, and we tried a few of them. We were just going on chords, and used a lot of synths and electric things. When we finished jamming and listened to the stuff again, we thought it sounded like a movie soundtrack, so we continued to do stuff along this line of thinking."


It's clear that the 'movie soundtrack'-like cinematic rock aesthetic has trickled into their original work, giving them one of the most distinctive sounds in Hong Kong today. It's no coincidence that their breakthrough single was titled Rhapsody, featuring rapid stylistic changes such as those in the song it was inspired by, the Queen anthem Bohemian Rhapsody.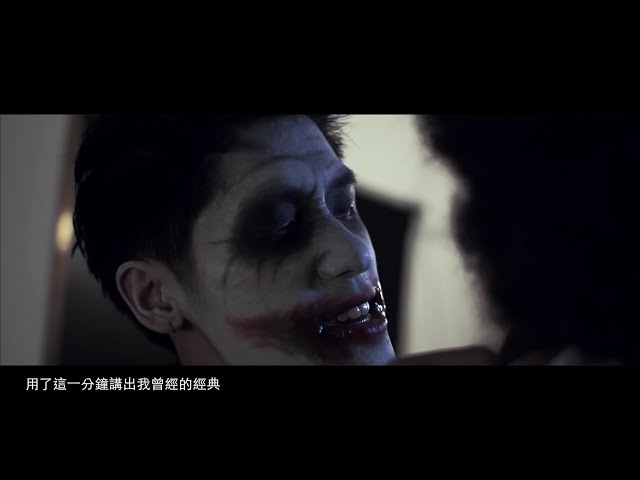 "Cinematic rock doesn't restrict us to anything," Wong muses. "It can be anything because movies can be anything. So as we write songs, we just think of ways to make it bigger and better, and that's why our sound is pretty big." Their particular sound is the result of a rather egalitarian creative process. "We definitely depend on each other," Chan elaborates. "We are essentially all writing the songs together. There isn't a definite leader, no boss per se."


Such a democratic approach is made possible by the band members' diverse backgrounds and influences. Chan was raised on classical music, playing piano and woodwind instruments in his school days with bassist Hansun Chan, before picking up English rock like The Beatles, Oasis and Coldplay. Lead guitarist Kenneth Ling prefers the vintage guitar sounds of Guns n' Roses, while Wong, despite having studied jazz at Berklee College of Music, is now heavily influenced by American top 40 music.


This spectrum of influences is no more evident than in their new EP. While their debut was a traditional, middle of the road affair, Hyperreality is a more drum-heavy return. Chan cites the use of an 808 kit, as well as similar sounds derived from the world of hip-hop as influences. Wong, however, found inspiration for the new EP in Daft Punk's Random Access Memories, specifically the combination of electronic sounds with real drumming and guitar playing. "Random Access Memories is electronic but also human," Wong says. "That's a theme in our album. But we've also used a lot of orchestral things, like strings, and these are actually from Cantopop."


"This time, for me," Chan reflects, "the biggest difference is that last time we had four English songs, and two Cantonese songs. This time, we have four Cantonese and two English. If you listen to the melody and the instrumentals, it's very Cantopop. I really love Cantopop, and we really wanted to put the things and elements that we do well into this EP. Those who listen to Cantopop can view this as something new, and those who are fans of our earlier sound can realise that Cantopop can be like this."


It's clear that Hyperreality is made for a wider audience. When asked if the electronic-but-Cantopop sound is a direction Cantopop can move in, Chan is assured. "Absolutely. I think it's necessary. For Cantopop to continue growing, you can't continue to do things the way they've been done for the last 20 years. We need new ideas."


The cinematic feel from their first jam session is also 'further explored' in their sophomore EP. Chan elaborates, "We focused on life experiences and stories as inspiration, and we believe what we experience now is not the absolute best. What is the best will always exist in our imaginations or in films and music. We wanted to create this album as a ticket to an even better version of reality."


With a stack of pre-orders for Hyperreality following a successful MusicBee crowdfunding campaign, it's hard to imagine a reality that's much better for Nowhere Boys at the moment. However, the rapid rise has not been without its difficulties. "We have to develop as fast as things are happening," Wong explains. "We have to get good at everything – songwriting, arranging, producing, mixing – we have to get good at it right now. Same with the live shows. There's a lot of urgency and we're out of time to slowly make this good. We have to be good this rehearsal, so when we get to places like MacPherson, we're good."


Chan continues: "It's fast to the point where when I think of shows to do, I'm still thinking of very small shows in live houses or cafés with just an amp to entertain people. But all of a sudden, at MacPherson, people are solely there to adjust monitors, soundcheck, handing you guitars and things. That feeling is not something I could've imagined, even though as a kid I would see these rock stars and be like 'Oh my god, this is so cool.' We've come to that level and I realise it's only been a year."


However, the group is levelheaded about it. "It's not like you leave one step and move on to the next thing. It happens all at the same time," Wong says. "I would play at MacPherson and the next day I'll be at Peel Fresco. It wouldn't work if I was just at MacPherson with 10,000 people and say 'This is a great gig' and the next night I'm at Peel Fresco and there's thirty people and I don't care. That doesn't work. You have to make every gig good. It's not one or the other; it's just that we're getting some very big opportunities."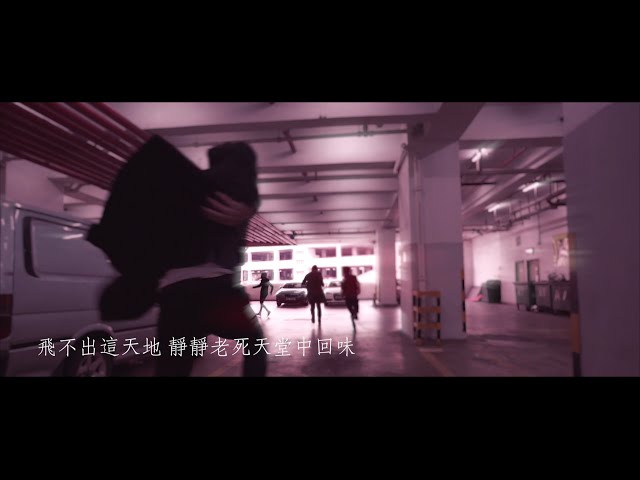 It's hard to imagine things getting bigger for the young group, but even as we discuss future projects, they dream of that bigger reality. "I want to tour," Chan tells us excitedly, "in Taiwan or southern China. We look forward to going to Singapore or Malaysia even. Of course, we have to get it right in Hong Kong, but I want Hong Kong to be our hub so that we can do different places in the region."
When asked how they're gauging fan support in the region, Van says there's no way to track it specifically, but the support is there. "Besides making posts on Instagram and YouTube, I upload to Youku and Weibo frequently. We don't even know who [the fans] are exactly, but they've listened to our music. I get messages from fans on Weibo asking questions like, 'When are you guys coming to Zhongshan?' So I realise the Mainland likes its Cantonese music and is receptive to it."


Chan recounts a particularly confusing exchange. "I've had a friend say to me that they've downloaded our new song off of Xiami," he offers, "and I think, we've uploaded to Xiami? So I ask my friend if they're streaming or downloading for free, and they say they downloaded it for free. Then I'm like 'Where's the cash?' We've lost track of where our songs have gone, really."


It's clear that the network is larger than they could have ever hoped for, and both Wong and Chan are psyched about the future. "If I could say something to everyone who has a copy of the album," Chan concludes, "if you really enjoy it, please make every effort to share."


"If one friend of ours shares it, and a friend of that friend shares it," Wong adds, "that's already two degrees of separation, but the first few degrees are within a close circle. They're not far away. People might not think that's a big deal but it helps a lot."


The group is still concentrating on the next big thing, specifically their upcoming EP launch gig on April 28. When asked what they would say to fans ahead of the show, Wong responds immediately. "Have high expectations, because it's gonna be even better than your high expectations." Or, as Chan puts it, "There will be no lapses in to boredom. It will be 90 minutes of awesomeness."