When the Dragonland Music Festival was announced back in November, we at Time Out Hong Kong did a collective double take when we discovered that this three-day extravaganza was flying in some of the biggest pop icons in the world to Central Harbourfront. We learned that stars like Iggy Azalea and Carly Rae Jepsen were set to hit the stage between February 24 and 26 alongside legendary DJs Steve Aoki and Zedd. However, we were by far the most psyched for the Black Eyed Peas. And our excitement hasn't waned.

These guys require no introduction. But we're going to give them one anyway: the Peas are an alternative hip-hop group-turned-dance-pop outfit from the USA. They consist of bombshell vocalist Fergie – who is sadly not part of the lineup in Hong Kong – alongside rap sensations Will.i.am, apl.de.ap and Taboo. They formed when William Adams (Will.i.am) and Allan Pineda (apl.de.ap) met in the eighth grade and were signed to Ruthless Records by NWA's Eazy-E in 1992. They signed with Interscope Records in 1995 and Taboo joined in the same year, followed by Fergie in 2001. They exploded into the mainstream with their 2003 album Elephunk and 2005's Monkey Business, both of which went platinum multiple times. Their most overplayed tracks are 2003's Where is the Love? and 2009's I Gotta Feeling but other massive tunes include Shut Up and The Time (Dirty Bit). They took a first hiatus after Monkey Business before reuniting in 2009 to release what is still their most recent major work, The END. They took another hiatus and reformed in 2015. Yup, that's about the Peas in a nutshell.

The most recent buzz for the band since they ended that most recent hiatus was a single in September that was entitled #WhereistheLove, a remake of their massive 2003 hit that was created in response to tragedies like 2015's Paris attacks. In fact, when we sit down with Will.i.am, he's as serious about the state of the world today off ghe back of the track as he is upbeat about the festival and the band's future. Take it from the man himself...

Hello Will.i.am! We're well chuffed you're performing here at Dragonland – but let's start at the beginning. The first album we really got into from you guys was Monkey Business. How did this record come about?
After Elephunk was released in 2003, we wanted to deviate what we did in that album to create Monkey Business. We just wanted to have fun while recording in the studio. I guess, when you're always around instruments and musicians, you'll have different kinds of inspirations and experiences. This leads to different ways to express ourselves through the music we create. We always think that artists should never chase success. Instead, they should chase ideas and have ultimate fun during the process of making music.


After that, though, you took a hiatus and you all pursued solo activities. What prompted that period of silence?
That was a good time for us to take a break and enjoy what we had done. Meanwhile, we still spent time with each other, even away from creating music. We were just hanging around in the studio, bonding and having some time building relationships, friendship and brotherhood.

Do these breaks organically come about or do you all deliberately decide to take a short hiatus and pursue solo activities?
I think we always have 'breaks'. But we always come back to work on the music together. Sometimes you just gotta take a break and live your life.

Your album from 2009, The END, incorporated electronic drums and synths into your music. We're seeing this in so many genres today. How does it feel to be that ahead of the curve?
There is no such thing as mainstream music in our eyes. Even for electronic dance music, which is hip now, it's, in fact, dance music, which has been around ever since disco became big in the 70s. It's just been different versions of dance music. Disco is the first music resulting from the growth of technology. DJs could just play music off a record instead of having a band perform live in clubs. Then hip-hop was an advanced version of disco, using samples of disco records to make new sounds. Music has been evolving from original forms at different times. We did The END as a response to that history.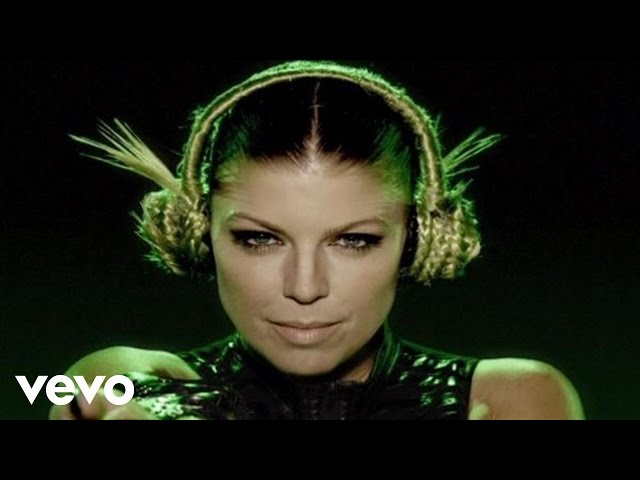 The focus of our Dragonland festival is 'unity', which seems right in line with your #WhereistheLove video. How did the idea come about?
After the Paris attacks in November 2015, a friend of mine said 'you guys should really do a new version of Where is The Love?'. And then [the bombings last year in] Belgium happened, [there was an attempted coup in] Turkey and [we've also experienced] all the things happening here in America. We got tired of our hearts just being hurt. There was no music that felt the way our hearts feel.
How do you mean?
There's a lot of music out there that expresses how we feel about good times, like when we're having a party or when we're on vacation. But when terrible things happen, there's not as much music that expresses what our hearts feel during those times. So we decided to make it happen. It's not like we got back together to make money on it. People need some love out there.
What do you think is at the root of the world's problems?
Nowadays, we live in such a busy world, people start to have no empathy. There's no sympathy any more. It's like amnesia. When horrible things happen, especially when people hear about it so frequently these days, it becomes a routine. We feel bad about it. We find someone to blame but then, a week later, we start to forget about it. That's why we did a new version of the song. We want to remind people that there's still a lot of problems out there that happen every day and need the public's attention.
Well, you deserve the public's attention in Hong Kong at Dragonland. We can't wait. To finish, is there anything on the horizon for the Peas apart from this fest?
We're always recording. We're definitely doing new stuff. Our new music will be out shortly so stay tuned!