Live from the streets
Meet five of our city's buskers and have a crack yourself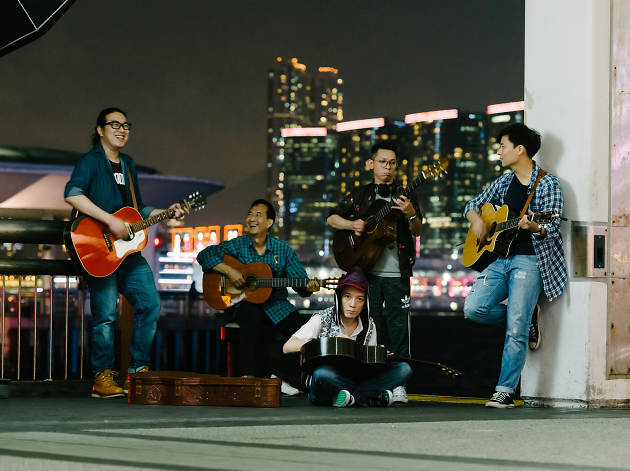 Few art forms add flavour to a city like busking. From rubbish renditions of Don't Look Back in Anger to pitch-perfect covers of Beyond, the great thing about the Hong Kong busking scene is that it's tremendously accomodating. Even if you're aren't very good, you're still likely to pocket a few bucks for your effort and be met with enthusiasm. This makes our city a great place to busk. Piqued your interest? Good.
If you go somewhere like London or New York, there's an inordinate amount of bureaucratic red tape to navigate if you want to play on the street without getting lifted. In Hong Kong, however, things are much less regulated, which presents a number of pros and cons. The benefit is that a lack of regulation means anyone can perform practically anywhere. The downside is that not giving buskers 'status' as such, essentially reduces them to glorified beggars – an unfair label when you see the incredible talent our musicians have. Also, without any kind of vetting, there's a lot of garbage out there and a bit of a Wild West mentality with popular locations seeing different acts each fighting to be heard with egregious levels of noise. So, do you need a license? No, you don't. But don't take the piss – if a spot if taken, don't pitch up 10m down the street. Now that you're up to speed with the basic rules on busking in Hong Kong, we want to introduce you to some people that are pretty good at it.
Meet five our city's amazing buskers (pictured from left to right)
Why busking?
I've been playing guitar for 20 years and singing for 10. Before street performance culture took off in Hong Kong. I just bouned around with a guitar.
What do you play?
Mostly Cantopop.
Advice for new buskers?
Busking is not some sacred thing. Anyone can do it. It's like a playground game – there's not a lot of rules or need for guidance as long as you're not disturbing others.
Why busking?
I started playing guitar from age 11 or 12 – I love José Feliciano. I started busking about four years ago because it was more fun than playing in bars. I like to practice near the wind turbine on Lamma Island on weekends.
What do you play?
The Beatles, Billy Joel and all the golden oldies... lyrics are very important to me.
Advice for new buskers?
I don't dare give advice because there are a lot of good beginners. I just enjoy doing it and am happy to perform whenever I can.
Why busking?
Working as professional musicians, performing and producing music has always been our favourite thing.
What do you play?
A little bit of everything.
Advice for new buskers?
Don't be shy. The reason to busk isn't to compete but to share the musical experience with other people who enjoy it.
Why busking?
I started travelling with my guitar seven years ago. I've been to 28 countries, writing songs as I go, busking in many cities. I love the feeling of my music connecting with people. Also, the extra money is good for buying lunch and some cigarettes [laughs].
What do you play?
Mostly original songs.
Advice for new buskers?
Be well prepared. Try to make it a performance as opposed to just playing the songs.
Places to busk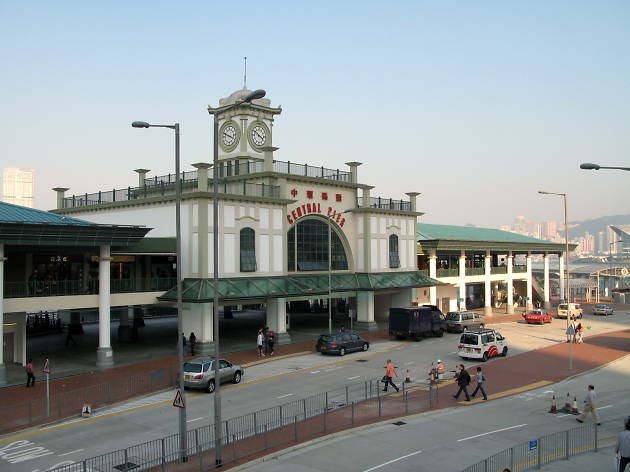 One of the best places to start out. A good mix of new and experienced buskers and plenty of space. Central Harbourfront, Central.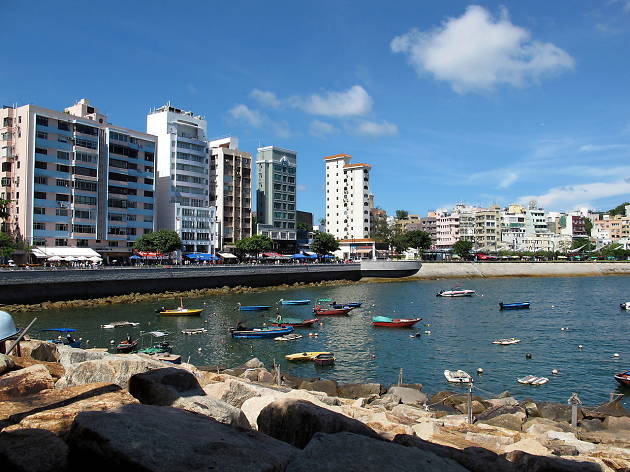 Along the waterfront, in the plaza square or by Murray House are all good spots. At the weekend, mind. Stanley.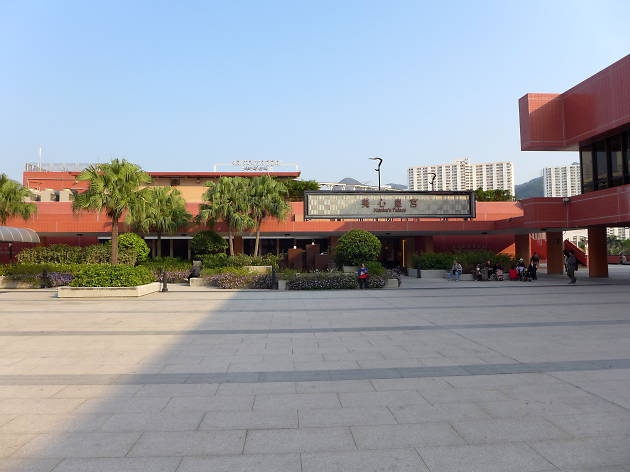 Sha Tin Town Hall Outdoor Area
One of the only officially designated busking spots in the city. To play here, you have to apply through the Open Stage scheme. Download an application form at lcsd.gov.hk.