Admiralty Italian-Japanese fusion restaurant Ammo has launched an afternoon tea set in collaboration with Mr. Men Studio for you and your best Mr. Men and Little Miss fan friend to enjoy all summer. The set, which will be available every day until September 27, sees a spread of delicious snacks – sweet and savoury – served in a way that's sure to excite fans of the colourful book series.
As well as a cup of tea, coffee, or hot chocolate, the range of delights designed and crafted by Ammo's head chef Jack Law consist of the following:
-Smoked salmon finger sandwiches fit for a Little Miss Princess
-Mr. Strong mini quiche squares
-Mr. Greedy's indulgent foie gras crème brûlée
-Happyland chocolatey daisy flower pot
-Mr. Happy cookie
-Little Miss Princess' strawberries and cream panna cotta
-Little Miss Hug's rose macaron and Little Miss Sunshine's lemon macaron
-Mr. Men's finest scones with jam and cream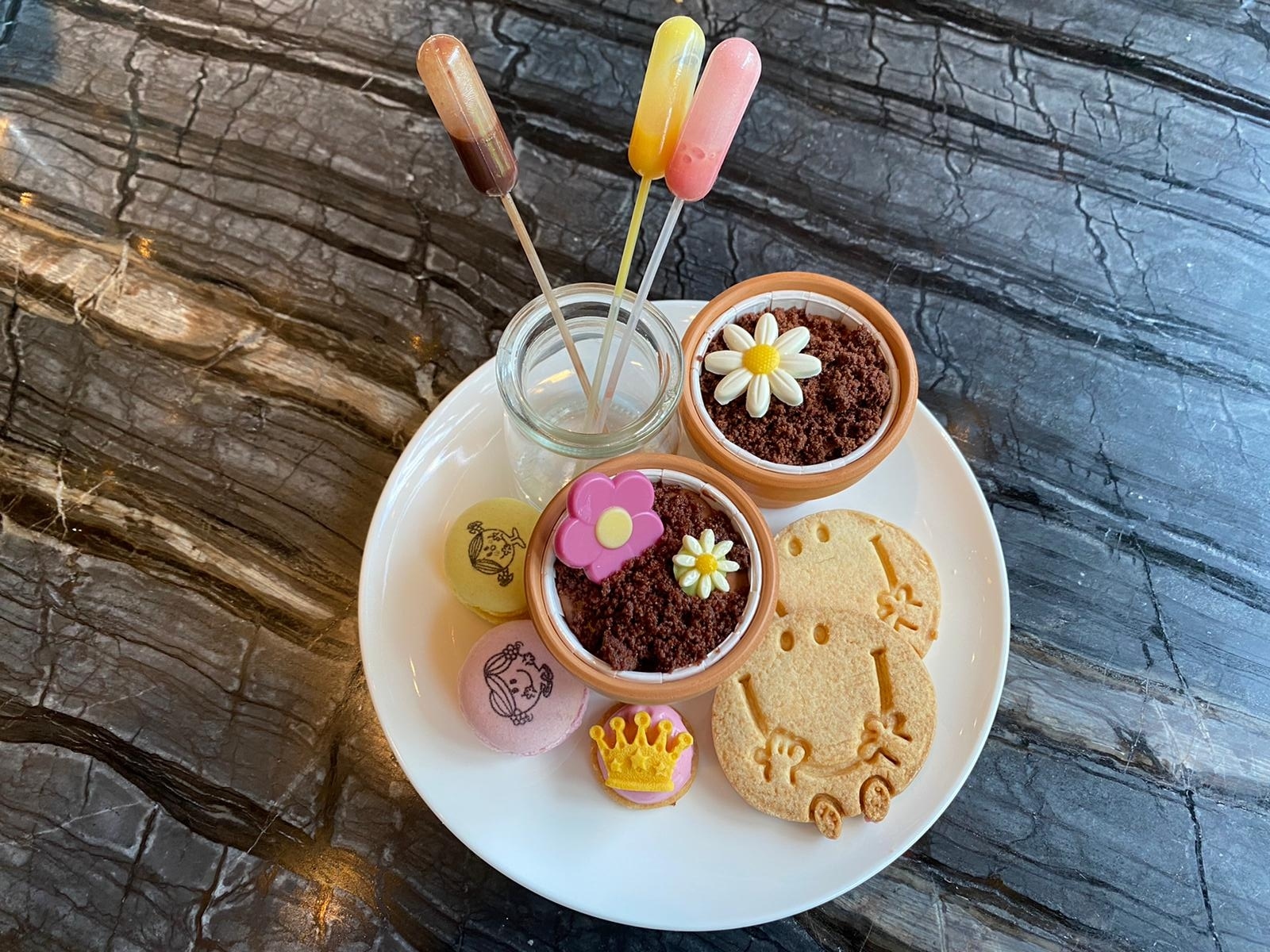 Happyland chocolatey daisy flower pot, Mr Happy cookies, strawberries, and cream panna cotta, and Little Miss macarons
The best part of it all is that Mr. Men and Little Miss fans can savour the memories with a special mug that comes with the set, that you can personalise with your own name and desired character from the series. To make a booking, call 2537 9888 or head to ammo.com. The price for the two-person set is $498 plus an additional $68 for those that wish to indulge in an Ammo Garden cocktail or mocktail. The set is available Monday to Friday from 3pm to 5.30pm, and 1.30 to 6pm on weekends and public holidays.