Back in February, Finance Secretary Paul Chan unveiled his 2020-21 budget, announcing a cash handout scheme that would seek to stimulate an economy that has been heavily affected by both the local protests and most recently the coronavirus pandemic. Mr Chan revealed recently that eligible citizens will be able to register for the scheme starting June 21, and that the earliest payments will be made from July 8 onwards, with most residents receiving the money by the end of August. The scheme will be open for application until the end of next year, and those that turn 18 by March 31, 2021, are eligible to register. Mr Chan said that the quickest way to receive the money is by registering online, where 21 banks including Hang Seng Bank, HSBC, and Standard Chartered, will provide electronic registration services. Alternatively, people can choose to submit a paper form to either their bank or post office. Forms will be available for download on the websites of partnering banks or can be collected at post offices. It is expected to take around two weeks for applicants to receive payment either through their bank account or by cheque.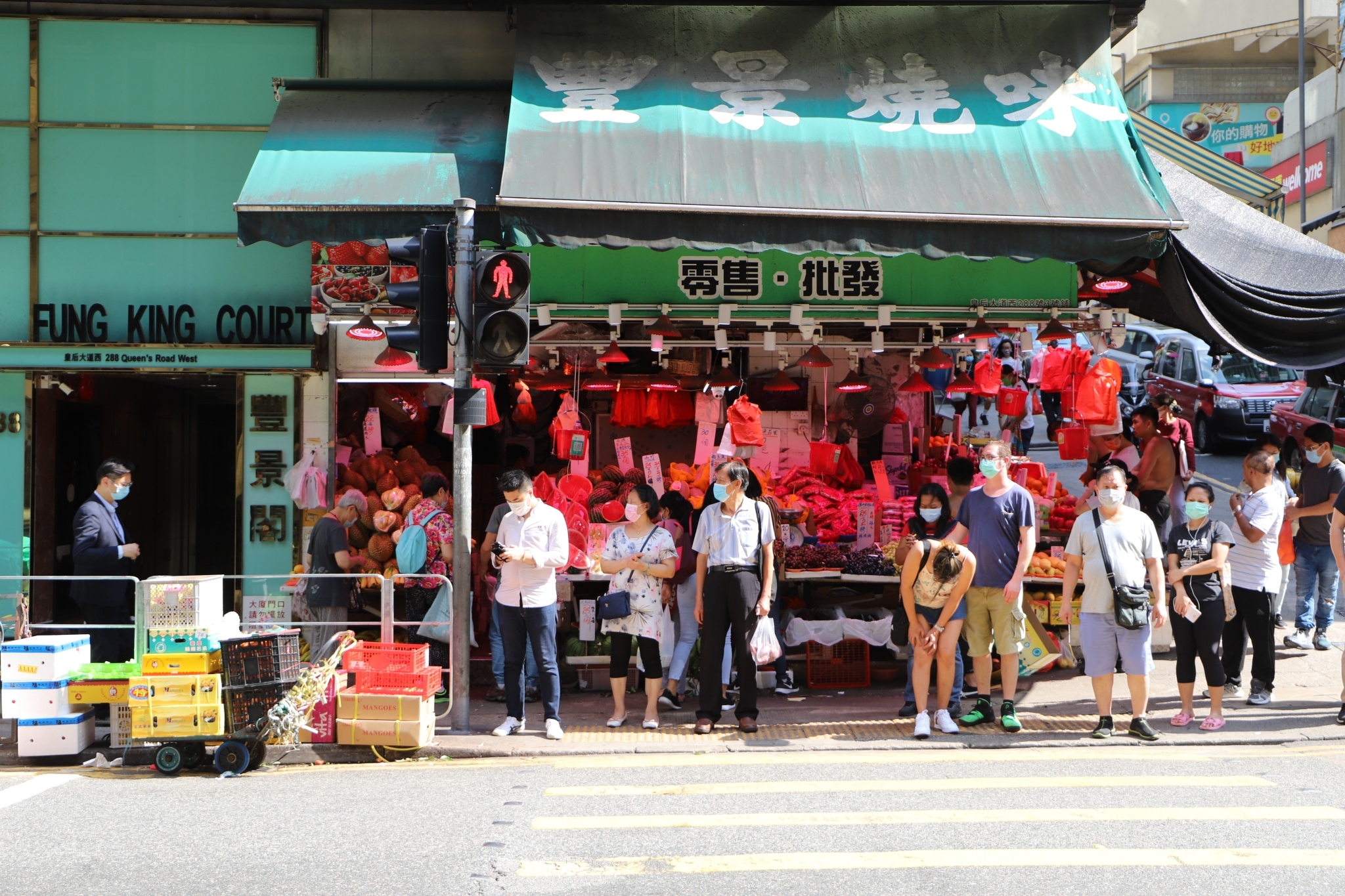 Photograph: Yu An Su
With the rate of private consumption decreasing seven percent from the last fiscal quarter, Mr Chan has repeatedly stated the urgency to help local Hong Kong residents make ends meet, but also heavily encouraged residents to spend the money to support local businesses that have struggled since the end of 2019. Gary, a cafe owner, explains the capacity restrictions implemented to combat the COVID-19 pandemic were the biggest obstacle, but he is optimistic regarding the impact a one-time cash handout can have. "Business has been struggling since the end of last year, but hopefully the cash encourages residents to spend," he says. With social distancing restrictions slowly being relaxed, he remains hopeful. Mr Chan has also said that to encourage spending, the food and drink sector will be offering perks to customers.
However, some lawmakers and residents have expressed their reservations, saying a one-time cash handout isn't enough to inject money into the economy, and that it might be too little too late. With rents averaging $12,000 to $20,000, there is little incentive to spend the money from the cash handout on non-essentials. "People still have to pay rent, and $10,000 is hardly enough," Ivan, an office worker says, "I personally would probably save half of it, and spend the other half on general goods." Senior lecturer of the CUHK Business school Simon Lee suggests that the value of the handout should be increased to $20,000, taking into account the downturn in business from local protests last year. But, many residents think it's better than nothing. When addressing these concerns, Mr Chan mentioned that the government would keep an "open mind" in regards to a second round of handouts, but also reiterated that to stimulate the economy and relieve public pressure, they would enact a combination of measures.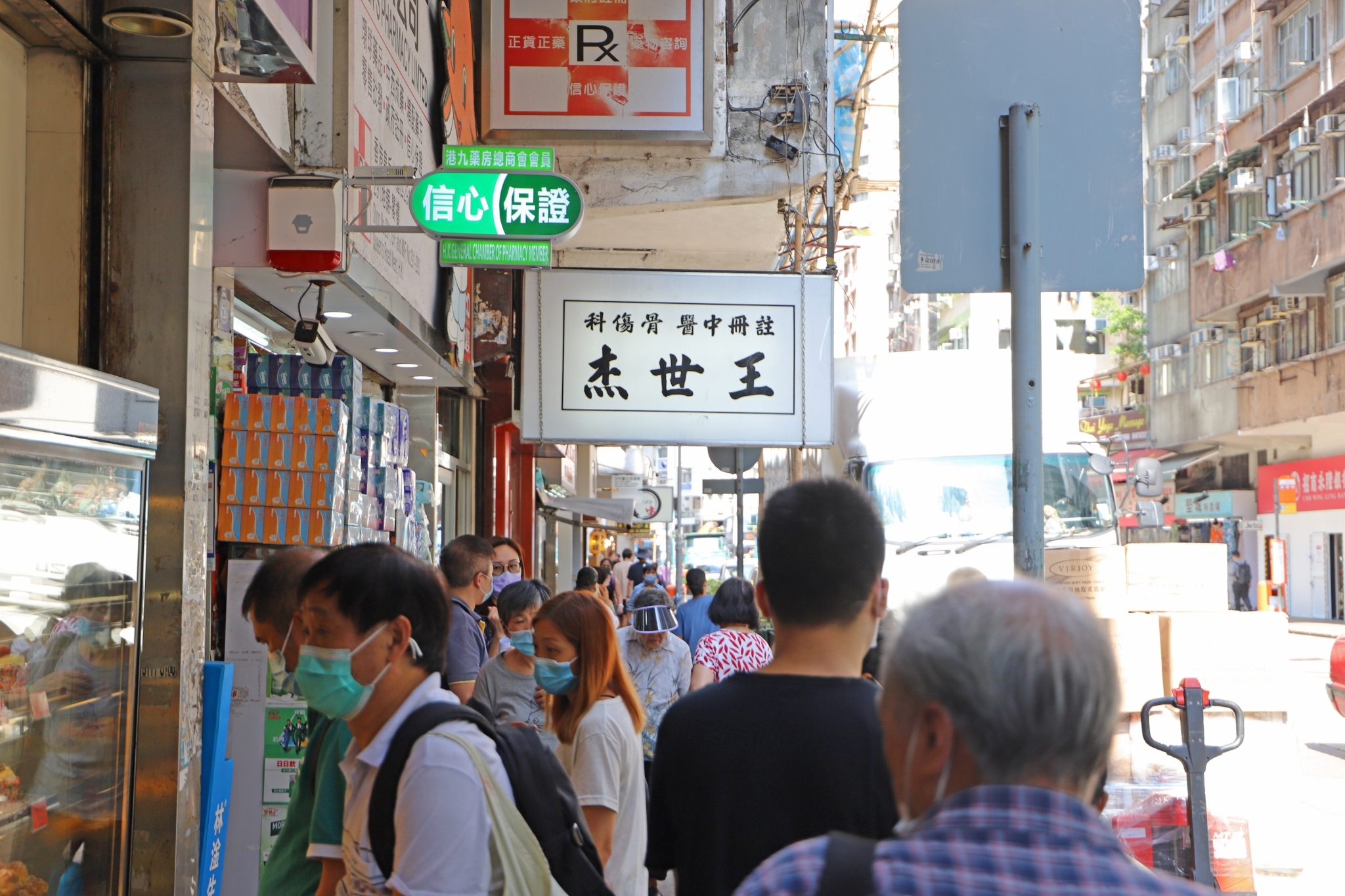 Photograph: Yu An Su
Of course, a cash handout of this size won't be easy to execute, and the government is sure to learn from their mistakes in processing the $4,000 handout in 2018. A significant issue back then was not having enough application forms and not having enough dropboxes, drastically delaying the procedure. In the end, the cash handout scheme promises a helping hand to those hardest hit, but with the public divided, everyone will be keeping an eye on it when applications open. By Yu An Su