Today, people are more mindful of how many plastic bags we use. People bring along reusable bags or reuse older plastic ones when they go grocery shopping, and at the very least, most plastic bags go in the recycling instead of rubbish bins. But it really wasn't that long ago when people didn't keep their plastic bag usage in mind. To raise awareness about the excessive usage of plastic bags, accessories designer Anya Hindmarch released a canvas handbag emblazoned with the words 'I Am Not A Plastic Bag' in 2007 that quickly sold out worldwide. And even though we're more conscious about plastic bags now, we still have so far to go. To that end, Anya Hindmarch has created a new collection of carbon-neutral handbags that reconsiders the way we use existing plastics.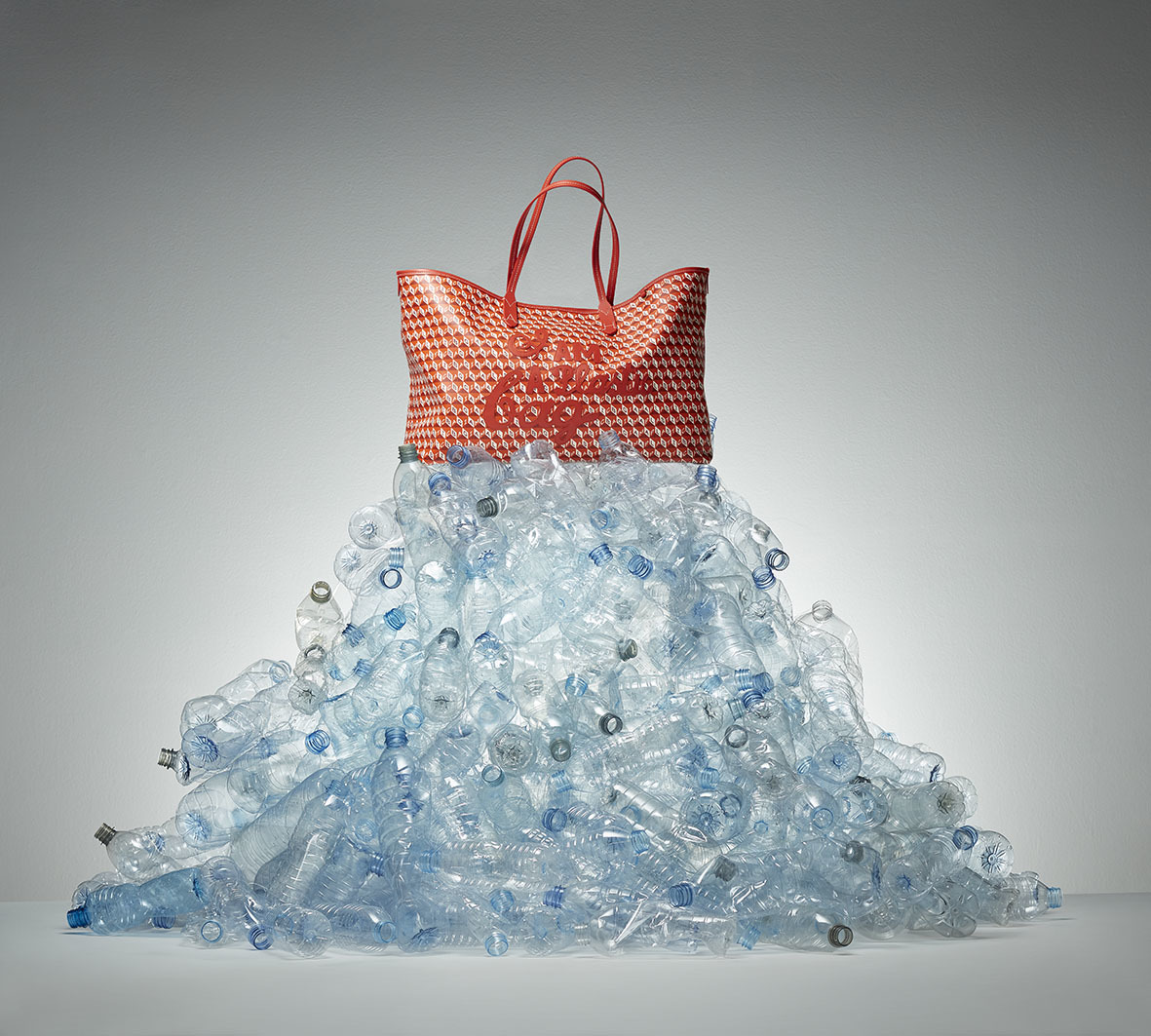 Burgundy 'I Am A Plastic Bag'
The 'I Am A Plastic Bag' collection is made from recycled 500ml PET bottles that are melted into fibres, woven into a fabric, and then coated with recycled plastic windshield laminates, producing a cotton canvas-like material. The bags also feature sustainable leather trim and handles. And to make sure that the project remains carbon-neutral, EcoAct, a global climate change consultancy, measures all the emissions produced by the production of the bags.
'I Am A Plastic Bag' phone case and coin purse
Catch the release of the collection at in-stores and online at Lane Crawford starting in July. The bags ($7,900) will be available in marine and burgundy, and the collection will also feature phone cases ($2,800) and coin purses ($2,000 to $3000) as part of the collection. By Ethan Lam