With social distancing restrictions relaxed, allowing groups of four to dine together in public, Hong Kong's restaurants are back at it – pumping out new menus and creative dishes to entice diners to eat out once again.
Calling out to carnivores, the wagyu specialists at Yakinikumafia have just launched an omakase menu that will allow diners to taste their way through rare cuts of Ozaki beef, which refers to the black cattle raised in Muhenaru Ozaki's farm the Miyazaki Prefecture of Japan, in a parade of meats selected by Wagyumafia's founder and resident wagyu expert Hisato Hamada.
Meat eaters who know their beef will already know that the taste and texture of wagyu is affected by the way cows are reared (what with the urban legend of drinking beer, getting massages and listening to classical music) and slaughtered (supposed sweet nothings are whispered just before). But it's also important to note that the butchering of the meat can affect it too. At Yakinikumafia, they take pride in their 'migaki' process, the technique of beef polishing – a term you may have previously heard about in regards to the polishing of rice in sake – to ensure all that cutting, slicing and removing of fat, doesn't affect the marbling or flavour of the meat.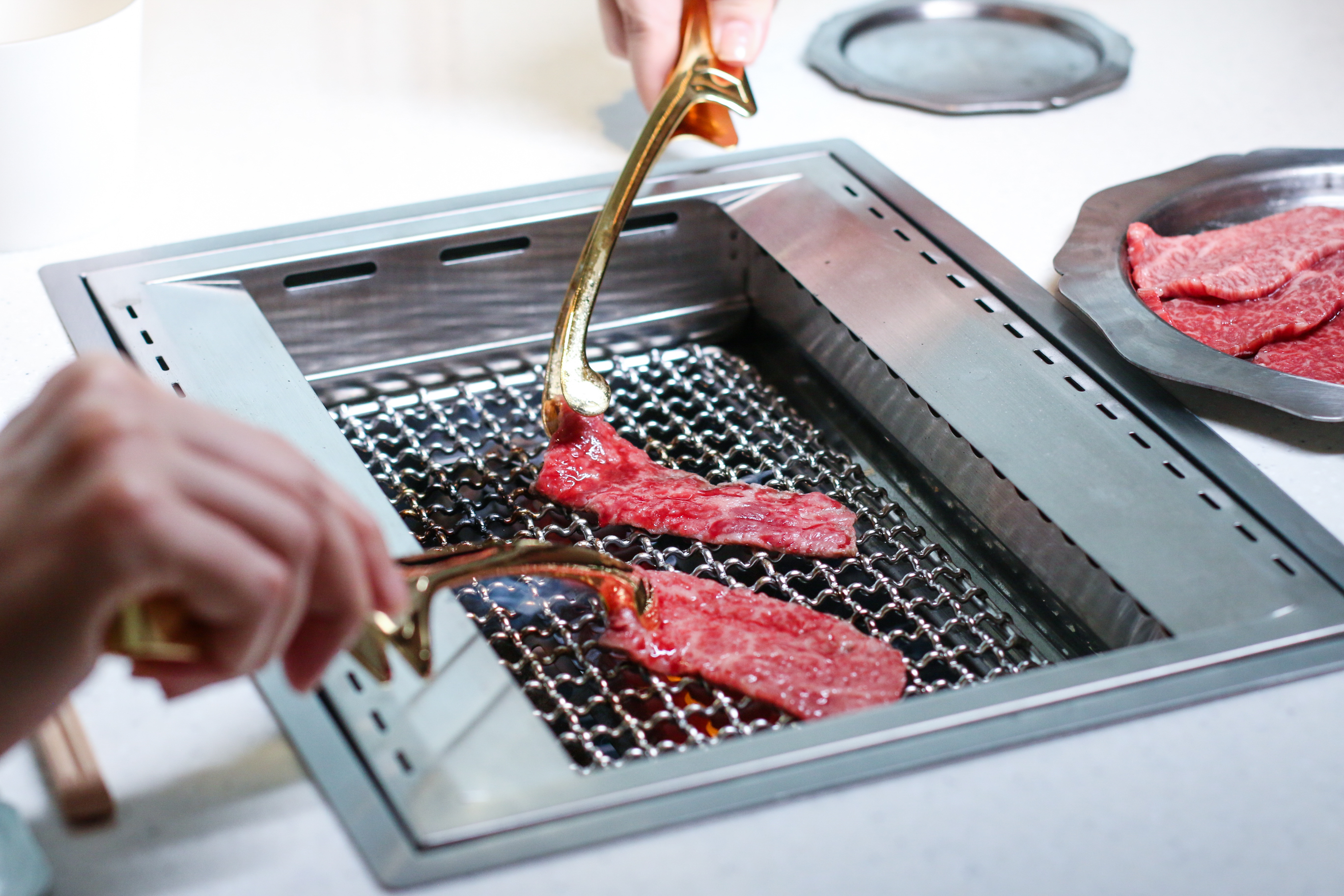 The omakase menu ($980) offers six different cuts of wagyu, which will change depending on what meat is available that day. Highlights from the butcher include the sweet and fatty senbon-suji which is between the thigh and shank cuts; rare zabuton (chuck flap) behind the shoulder blades; tender and marbled misuji (top blade); and flavourful kata shin (chuck eye), among others.
To complement the meat feast, the set comes with all the Yakinikumafia trimmings, including wagyu bone soup, a bowl of Koshihikari rice, daikon with ponzu, pickled cucumbers, 'big eye' barbecue dipping sauce, goma (sesame) salad, and the Hong Kong exclusive wagyu keema curry, before finishing with their homemade milky soft serve.
Reservations open on the 15th day of each month and can be made on their website.