HK20 Lan Kwai Fong Handover Party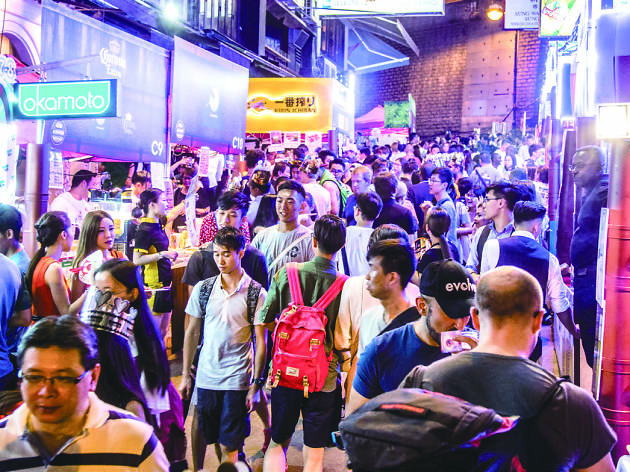 Celebrate July 1 at the biggest street party in LKF with celebrity performances and cocktails featuring Moutai.
Whether you're a pan-democrat or in the pro-establishment camp, celebrate our Establishment Day at the biggest street party in town in Lan Kwai Fong. And the star of the party? Moutai baijiu! Pop into either Bar De Luxe, Ciao Chow, Havana, Jashan, Jinjuu, Wahtiki Island Lounge or The Woods and try out a special cocktail menu featuring Moutai for a taste of the motherland. With a packed lineup of celebrity appearances, Chinese cultural dancing and performances by Police Pipe Band, LKF is the place to be on July 1 as you try out booth games and take part in drinking contests. Standard LKF stuff then.