What you need to know about the Mercato By Jean-Georges x Okra Chef Showdown
Mark your calendars for April 25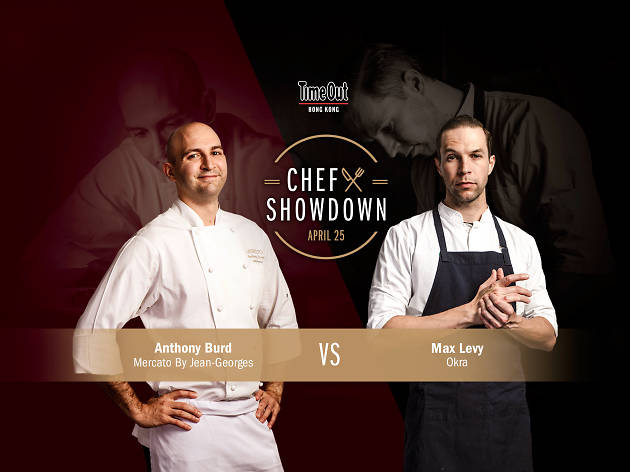 We're just two days away from our Chef Showdown debut at Blue · Butcher & Meat Specialist. We've already revealed the details to the first dinner on April 18 presented by chefs Sebastian Comerso and Esther Sham (there are still a few tickets left, so hurry and book now if you haven't already), and now we're dishing up the details to the second dinner, which takes place on April 25.
The dinner is jointly presented by chefs Anthony Burd of Mercato By Jean-Georges and Max Levy of Okra. Both a collaboration and a cook-off, the dinner fuses Burd's seasonal Italian fare with Levy's maverick Japanese-Creole cuisine. You can check out the chefs' profiles below, as well as full details on the menu they're serving that night.
Tickets are $785 per person, and include a welcome drink, five exclusive dishes, cocktails by Campari and plenty of craft beers provided by Goose Island Brewery. You'll also get a chance to win awesome lucky draw prizes, including hampers from WOAW Store and a one-night staycation at the Grand Hyatt Hong Kong. Book now and we'll see you at dinner.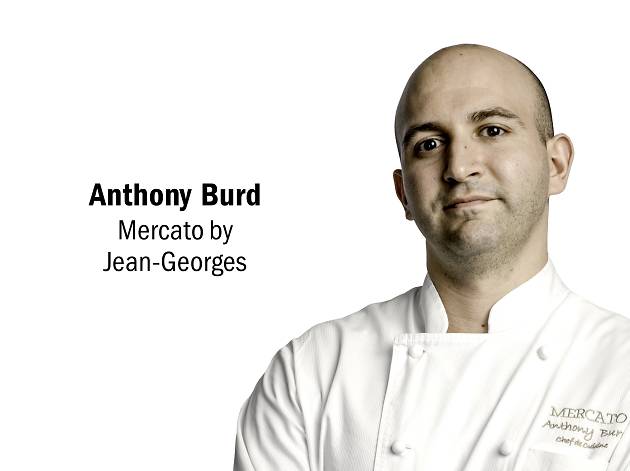 Current role
Chef de cuisine, Mercato By Jean-Georges
Also cooked at
Borgo Pignano (Tuscany), Marea (New York), Al Molo (Hong Kong)
Cooking style in a nutshell
Fresh, seasonal Italian deliciousness
Why he's awesome
Aside from being one of the nicest chefs in town (seriously), Burd boasts a reputation for simple, satisfying Italian fare made with season-specific produce. Expect clean and bright flavours, as flaunted in the new spring dishes that are now available at Mercato By Jean-Georges.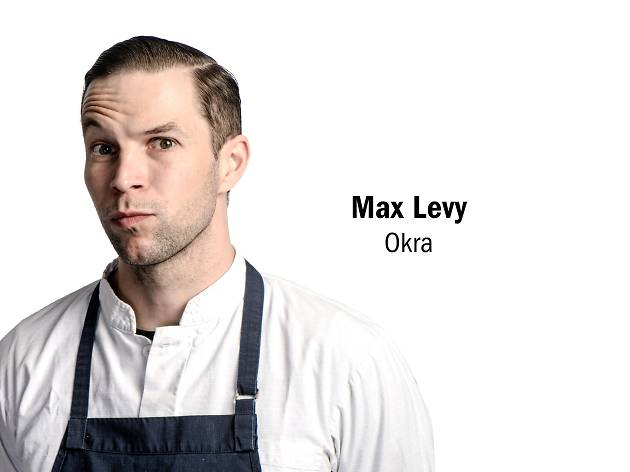 Current role
Chef-owner of Okra Bar and Okra Kitchen
Also cooked at
Sushi Yasuda (New York), Jewel Bako (New York), The Tasting Room (New York), Craft (New York), Bei Restaurant (Beijing), Apothecary (Beijing), Okra (Beijing), Traitor Zhou's Nonkosher Delicatessen (Beijing)
Cooking style in a nutshell
Local Japanese Creole
Why he's awesome
Levy's one of the most exciting chefs in town right now. His cooking crosses cultural borders – shaped by the flavours of his home city of New Orleans and informed by his training in fine Japanese cuisine – while being rooted in an obsessive reverence for quality ingredients and precise technique. If you have a chance, definitely try the omakase that he serves at Okra Bar.
Mercato By Jean-Georges x Okra Chef Showdown Dinner
Welcome drinks*
Aperol Spritz
First dish
Foie gras croccantino with apple, ginger and pistachio
by Anthony Burd

Second dish
La Rou and dashi matzoh ball soup
by Max Levy

Third dish (with cocktail pairing)
Herb-crusted monkfish with four-grain risotto and spring vegetables
by Anthony Burd
Fourth dish (with cocktail pairing)
Dry-aged beef tongue with fermented daikon and salted plum mustard
by Max Levy
Fifth dish - dessert
Salted toffee foam with caramelised banana and pecan nut cookie

*Dinner also includes beers courtesy of Goose Island Brewery
More to explore