Bi Ying: A journey of the senses
Take a magical tour of China when you experience the incredible multi-regional cuisine at Bi Ying – one of the most exquisite Chinese restaurants in Macau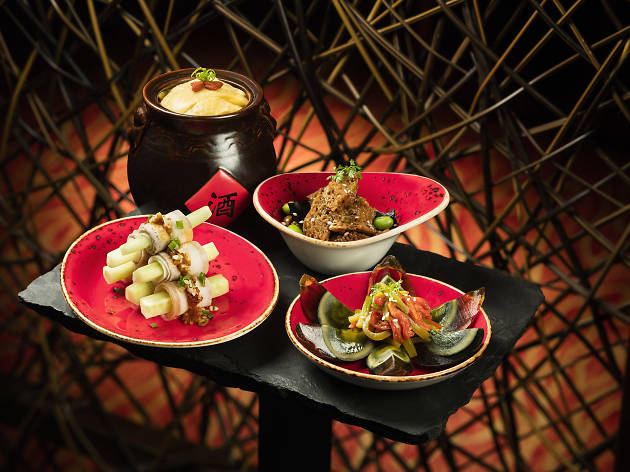 The Middle Kingdom is home to a huge array of cuisines, from hot and spicy Sichuan food to homely, comfortable Guangdong fare. And, if you head over to Macau, there's a restaurant that boasts a culinary journey across many of the cuisines in China. Bi Ying is a magical mystery tour all of its own – a chance to immerse yourself in this great country's Northern and Southern flavours, and a chance to sample the delights of all that's in between.

Bi Ying at Studio City Macau offers an extensive menu that's highlighted by provincial favourites such as clay pot congee and stir-fried dishes, as well as Cantonese and Northern-style dim sum treats which are made to order in the open kitchen. There is also an open lychee barbecue station which is used for preparing succulent meat and fresh seafood dishes. This barbecue gives the quality meals at Bi Ying a supremely distinctive flavour.

So many Chinese provinces are covered in the menu at Bi Ying, thanks to chef Lim Kian Meng and his team of experts. They are adept at transporting diners to places like Guangdong, Hunan and Sichuan by focusing on authentic regional delicacies and cooking them with flair and panache. Chef Lim's menu is like a culinary travel itinerary, showcasing the best of Chinese regional techniques and ingredients. His signatures include the auspicious Fujian-inspired 'monk jumps over the wall', as well as the fantastic braised shark's fin soup in superior duck broth. Chef Lim's wok-fried chicken with candied walnuts is also a hot choice at the restaurant. In this classic dish, the chicken is succulently brined to create a tender bite that's tempered perfectly with the crunchy sweetness of the nuts and the wonderfully pungent vinegar sauce.

It isn't just the meat dishes that shine at Bi Ying. Fresh seafood also plays a starring role. The wok-fried crab with crispy Sichuan chillies is an incredibly authentic creation that chef Lim and his team make sure has all the spicy punch the Chinese region is famous for while not overpowering the delicate notes of the superior crab meat. Also a seafood hit is the chiu-chow-style steamed mandarinfish with pickled vegetables, which is both rich and pleasant to the palate.

The steamed turbot fish with Hunan-fermented chillies is sublime. The fish is steamed to perfection and the chillies are actually sourced directly from Hunan to ensure authentic fragrance and flavour. "The heat and aroma of these peppers are unique to Hunan," says chef Lim. "Try the dish and you'll see." Western ingredients are also on the menu. Tuck into some French oysters with aged vinegar and garlic sauce or crack open the irresistible baked Boston lobster with ibérico ham and cheese. Or, even, go for the full flame experience with the fiery dandan noodles alongside a taste of the much tamer Cantonese wonton noodle soup. Cantonese dim sum classics such as har gow and char siu bao also star on the menu, as do the Shanghainese steamed pork dumplings and the Northern-style fried scallion pancakes.

Chef Lim may be the culinary genius who commands the kitchens at Bi Ying but chef Wong Wei Pan, with his background at City of Dreams' Michelin-starred restaurant Jade Dragon, is the master of the barbecue. His specialities include roast duck, pigeon with osmanthus wine, Macanese-style pork belly, honey-glazed Iberian pork and Northern-style beef short ribs with spicy dipping sauce. He says that the lychee wood used in the grill imparts a 'hint of pleasing fruitiness' to the food. And chef Wong isn't the only food maestro here. In fact, to ensure authenticity, chef Lim exclusively hires chefs from all those Chinese regions represented on the menu. "Only chefs who grew up in a place can know the traditional methods and the proper ingredients to get the flavours exactly right," he says.

The interiors at Bi Ying are also a feast – for the eyes. Diners are welcomed with elegantly modern surrounds and rich warm hues of red and gold. Floor-to-ceiling draperies lend privacy to the VIP spaces and a wide window gives diners an incredible view of the busy kitchen. And then there's that open lychee wood barbecue station which creates enticing aromas that drift across the eatery. In fact, that's what you should do. Drift over to Bi Ying and go on a journey across China's culinary culture and history as you enjoy some of the best regional cuisine in Macau.
Bi Ying Shop 1182, 1/F, Casino at Studio City, Estrada do Istmo, Cotai, Macau, +853 8865 6650; studiocity-macau.com.
A Provincial Expert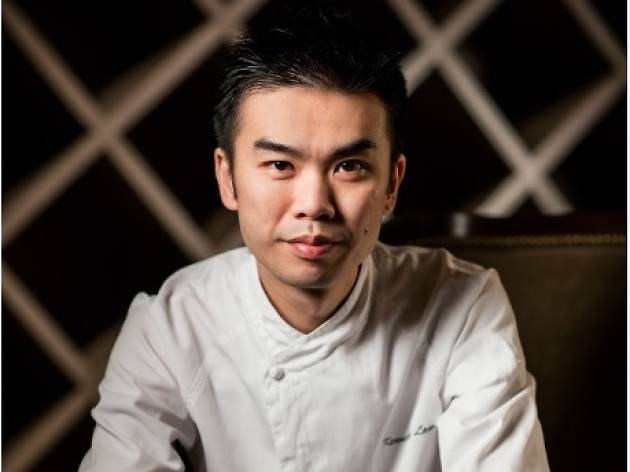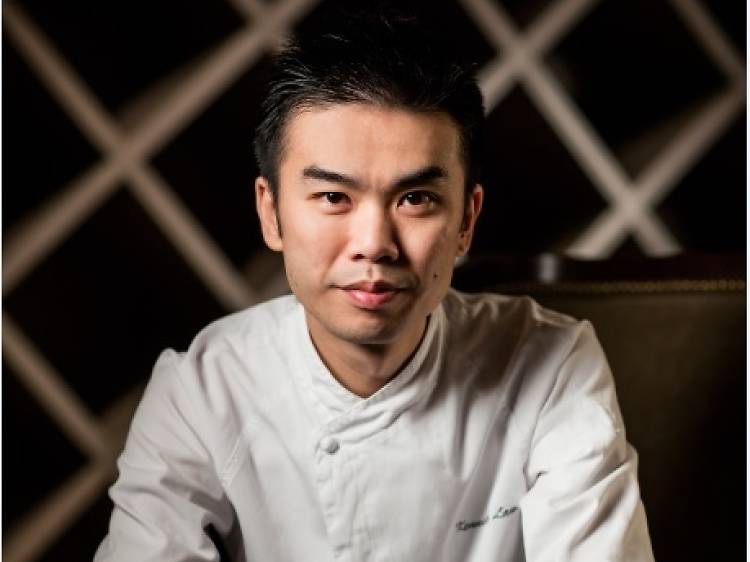 Kenneth Law, executive chef at Bi Ying
Kenneth Law Chou-yen, is a man who comes with a star-studded resume. He is the executive chef at Studio City in Macau, which includes Bi Ying, and he boasts a special Culinary Gold Medal as well as also being a qualified auditor in Hazard Analysis Critical Control Points, a management system in which food safety is addressed through the analysis and control of hazards.
Chef Law combines his culinary skills with a deep knowledge of operational planning and execution. His experience with large-scale operations in Asia makes him an ideal choice for overseeing one of Macau's most demanding kitchen operations – serving more than 10,000 meals a day in a property that is undergoing certification to guarantee food safety and hygiene.

Chef Law began his career with the Ritz-Carlton in Singapore as a trainee for its all-day dining buffet restaurant, a challenging environment for a young chef but one that he found especially rewarding. He attained the title of chef de partie before being selected by the Mandarin Oriental Singapore to oversee their kitchen operations in 2005.

Chef Law's organisational skills and understanding of the requirements for HACCP certification made him an attractive candidate for the opening of Crown Macau and he joined the pre-opening team in 2007. He has since been a vital member of the City of Dreams culinary team and was described as being the perfect choice for Studio City.

When it comes to the food, chef Law is an expert with plenty of pedigree and he is helped by his adept team from across China at Bi Ying. He oversees the kitchens and has helped make this restaurant such a success. Enjoy what chef Law cooks up at Bi Ying now. You will not regret it.