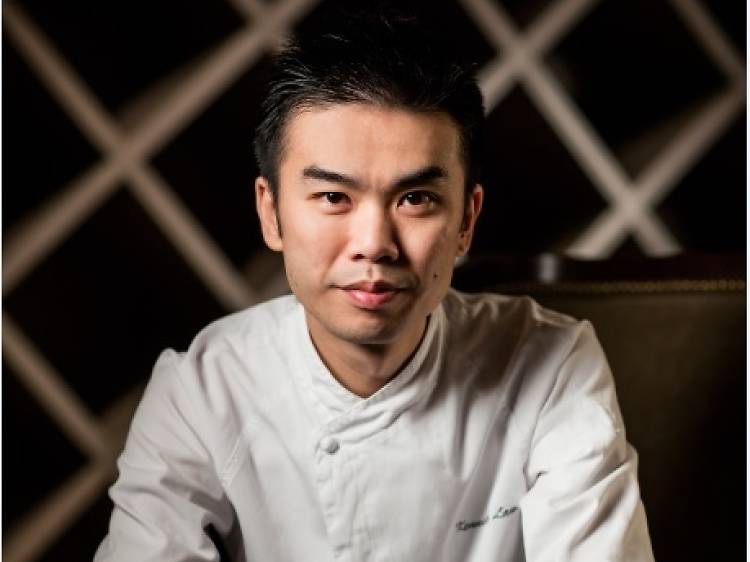 Kenneth Law, executive chef at Bi Ying
Kenneth Law Chou-yen, is a man who comes with a star-studded resume. He is the executive chef at Studio City in Macau, which includes Bi Ying, and he boasts a special Culinary Gold Medal as well as also being a qualified auditor in Hazard Analysis Critical Control Points, a management system in which food safety is addressed through the analysis and control of hazards.
Chef Law combines his culinary skills with a deep knowledge of operational planning and execution. His experience with large-scale operations in Asia makes him an ideal choice for overseeing one of Macau's most demanding kitchen operations – serving more than 10,000 meals a day in a property that is undergoing certification to guarantee food safety and hygiene.

Chef Law began his career with the Ritz-Carlton in Singapore as a trainee for its all-day dining buffet restaurant, a challenging environment for a young chef but one that he found especially rewarding. He attained the title of chef de partie before being selected by the Mandarin Oriental Singapore to oversee their kitchen operations in 2005.

Chef Law's organisational skills and understanding of the requirements for HACCP certification made him an attractive candidate for the opening of Crown Macau and he joined the pre-opening team in 2007. He has since been a vital member of the City of Dreams culinary team and was described as being the perfect choice for Studio City.

When it comes to the food, chef Law is an expert with plenty of pedigree and he is helped by his adept team from across China at Bi Ying. He oversees the kitchens and has helped make this restaurant such a success. Enjoy what chef Law cooks up at Bi Ying now. You will not regret it.