Watch the video below for a first look inside Bluhouse: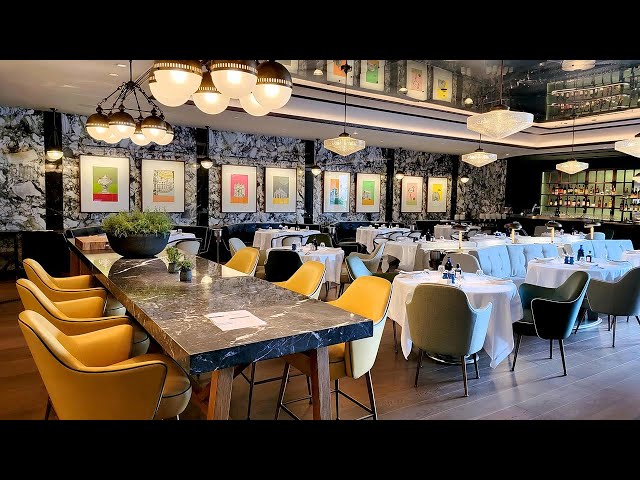 Rosewood Hong Kong opens one of the biggest Italian dining and drinking destinations in the city. Complete with picturesque views of Victoria Harbour, the restaurant offers both casual and elevated dining experiences.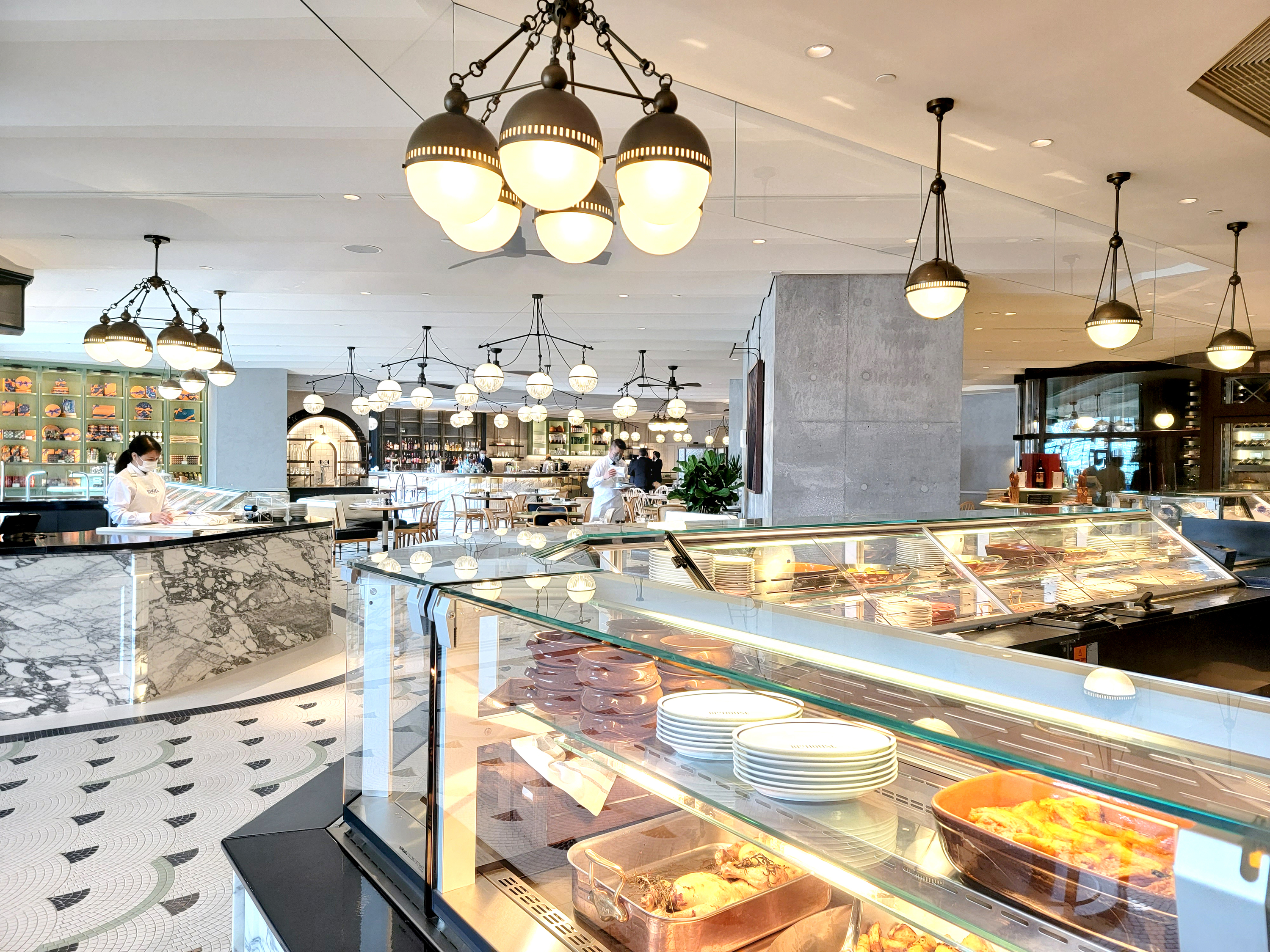 Photograph: TA

BluHouse is a spacious 200-seater casual dining restaurant that will transport guests across Italy, featuring a barista corner serving coffee and aperitivo, a roaster, and a pizzeria serving pizza by the slice, a pastry and gelato counter, private dining rooms, a wine cellar, and a retail section offering Italian products.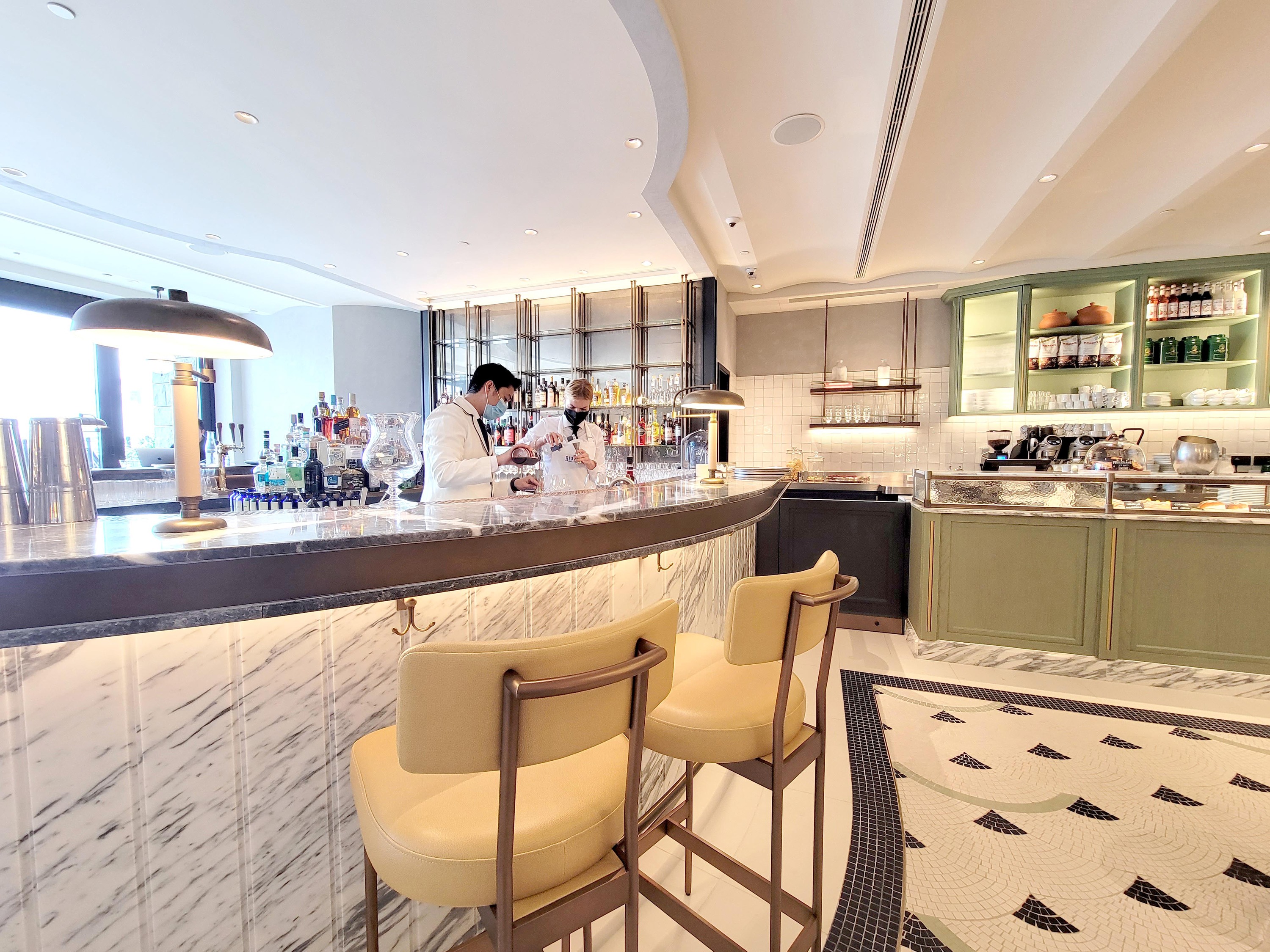 Aperitivo bar I Photograph: TA
Helmed by chef Giovanni Galeota, the kitchen serves up hearty dishes like Rigatoni Alla Carbonara, pizza by the slice like Margherita and Guanciale, Ossobuco Alla Milanese (braised veal Ossobuco Milanese style), Porchetta di Ariccia, and sweet treats from their pastry section. Wash them all down with aperitivo cocktails crafted by Rosewood's mixology team, led by Arkadius Ryback. Must-tries on the drink list includes four kinds of claypot Negroni, including a version using Bluhouse's very own amaro and a Salty Negroni made with grappa and salter calamansi.
Retail section I Photograph: TA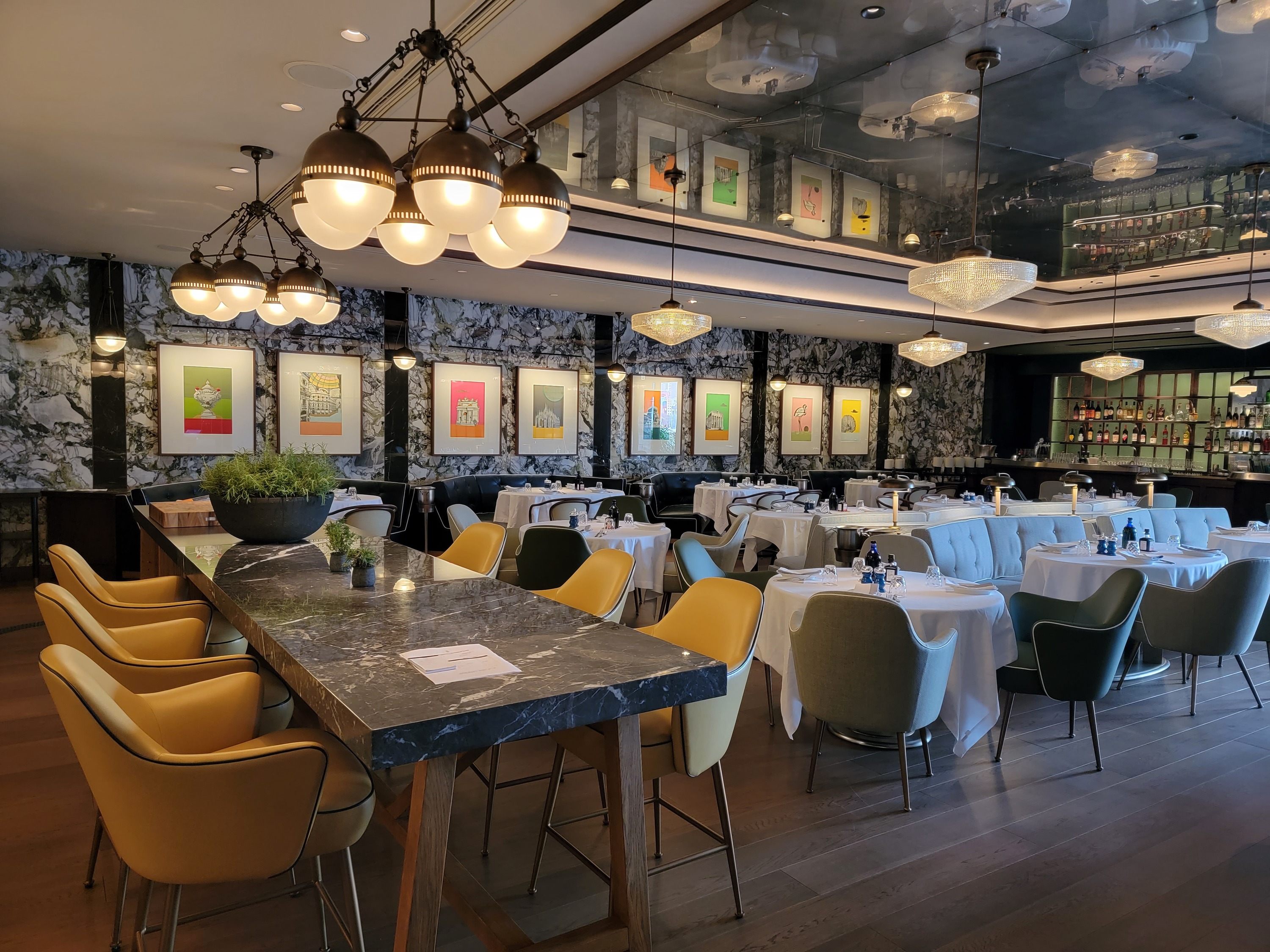 The Dining Room by Bluhouse I Photograph: TA
The 70-seater The Dining Room by BluHouse (opening on June 23) will offer a refined Italian dining experience complemented with excellent wines from their extensive cellar, and premium aperitivo cocktails using vintage bottles of amaro and bitters that can set you back about $800 to $900 per serving.