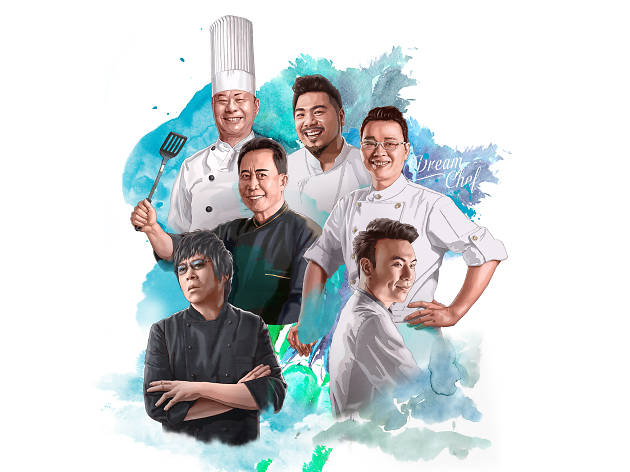 Five gastronomic reasons to eat like a king on the high seas with famous chefs and Dream Cruises
Enjoy 'Taste the Dream – Wine and Dine at Sea' on the World Dream cruise ship as you're served incredible dishes by some of Hong Kong's best chefs
Hitting the high seas on an amazing cruise ship is one of the best experiences in the world. Tucking into gourmet dishes that have been created by a superstar chef is also one of the best experiences in the world. So why not marry the two? That's just what Dream Cruises is doing with its 'Taste the Dream' campaign – and you're invited aboard.
Taste the Dream – Wine and Dine at Sea, an exquisite culinary extravaganza featuring a collaboration between Hong Kong celebrity chefs and the Dream culinary team, is in full steam from now until November. Guests on a two-night cruise on the World Dream ship are treated to delightful 'four-hand menus' that are inspired by the themes of 'ocean' and 'sailing', with the dishes showcasing highlights from each chef including molecular gastronomy, French-Chinese fusion food art and thematic banquets based on Chinese literature classics.
All you have to do is book the 'Taste the Dream' package and stay in one of the 154 'The Palace' suite accommodations on board the World Dream to enjoy the special menus, as well as European-style butler service and private dining on the trip. There are also interactive workshops with the chefs on the cruise – and an exclusive chef's table that you may be able to join. To find out more about these delectable feasts and stays aboard World Dream with Dream Cruises, call +852 2317 7711 or head to the Dream Cruises website.
The journey has actually already begun as the first chef to take part in 'Taste the Dream' a few weeks ago was 'Demon Chef' Alvin Leung, the triple Michelin-starred expert in molecular gastronomy, whose on-board culinary adventure was enjoyed by all. However, here are five more reasons – or, to be precise, five more chefs – you should join on the World Dream this year:
Five reasons to eat like a king on the high seas with Dream Cruises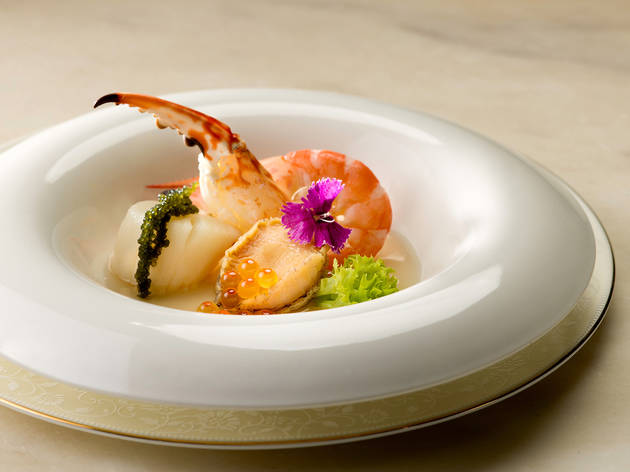 Henrik Hui
Setting sail: June 22-24
Expect modernised masterpieces that are based on the essence of traditional Chinese cuisine from this celebrity chef. A Michelin-starred maestro and champion of Hong Kong TVB's Master Chef, Chan Kwok Keung – also known as KK Chan – boasts more than 28 years of professional culinary experience across the Middle Kingdom. He's sure to cook up an incredible treat for World Dream guests.
Dish to try: Drunken abalone, shrimp, scallop, seaweed can sea grape (pictured)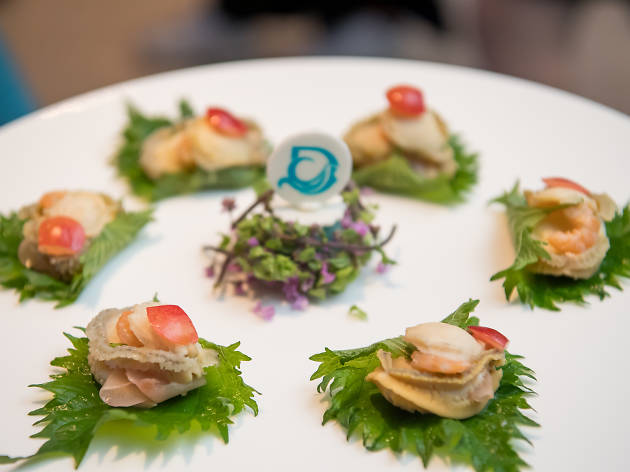 Setting sail: September 14-16 & 28-30
With almost 50 years of culinary experience in Hong Kong, Japan and Canada, Wan Tat Kong is a chef par excellence. He's recognised as a Culinary Guru for Cantonese Cuisine by the World Master Chefs Association for Cantonese Cuisine – and currently works as a culinary consultant in Japan, as well as being a guest chef on Japan's NHK TV food programme. Let him take you on a culinary journey with his 'Canto-Kaiseki Cuisine' – an exquisite marriage of traditional Cantonese cooking and Japanese Kaiseki cuisine.
Dish to try: Seafood Galore (pictured)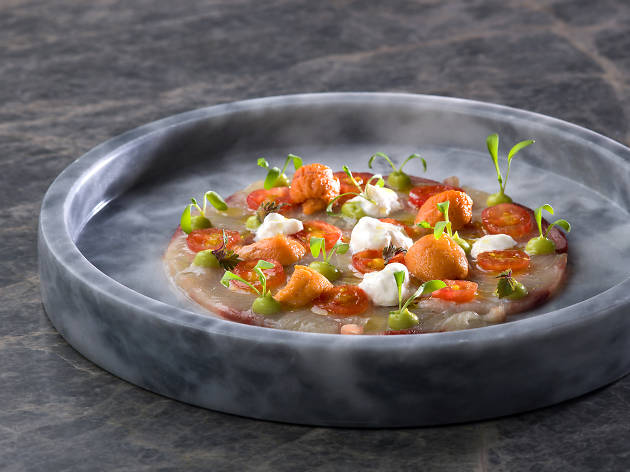 Henrik Hui
Setting sail: October 5-7 & 19-21
Quite simply, Vicky Cheng is a star. He is the youngest chef to receive a Michelin star in Hong Kong and a master of French-Chinese fusion cuisine. Born in Hong Kong and raised under Western influences, Cheng was classically trained under some of the most highly revered French chefs. He embraces his Asian roots and heritage and always uses fresh, authentic and seasonal products from around the world. Expect no less on your cruise.
Dish to try: Hamachi, uni, tomato, avocado, buratta cheese (pictured)
Check out the video below to see Vicky Cheng preparing for Taste the Dream...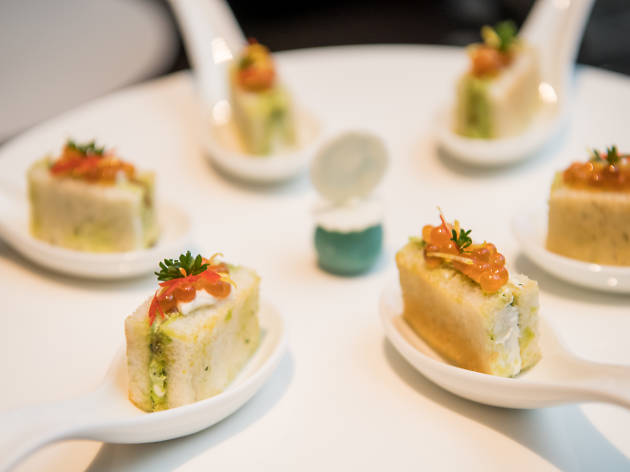 Setting sail: November 9-11
Preparing outstanding dishes is the work of an artist. Some would say a magician. Well, some do label Christian Yang a 'culinary magician'. This globe-trotting food lover is a well-known advocate of Hong Kong culture who embodies the idea of 'fun' when it comes to food, expressing his heritage flavours in all he creates. For a decade, Yang worked in Michelin-starred restaurants across Europe before settling back in Hong Kong and hosting and producing culinary shows on local and international TV. He's a well-known face and his dishes on board World Dream are expected to make a big splash with guests.
Dish to try: Lobster Sacha Benedict millefeuille (pictured)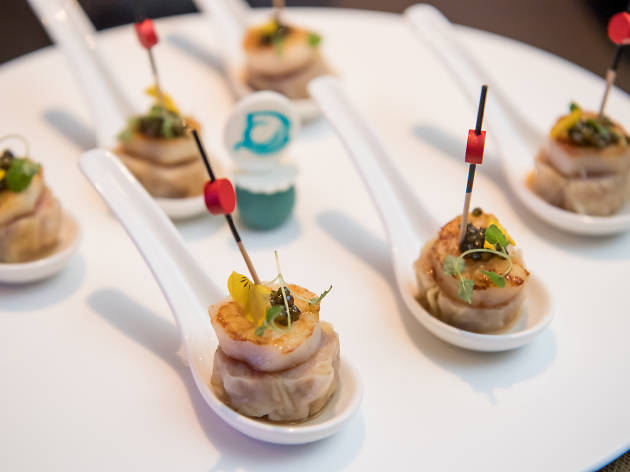 Setting sail: November 23-25
This world-famous celebrity chef and host of the award-winning cooking show Yan Can Cook roams the planet to share his unique humour and strong passion for Chinese cuisine. He was trained in Hong Kong but his TV show began life in Canada – and is now a major international hit. His food is set to be an equally popular hit when guests 'Taste the Dream' in November.
Dish to try: Treasure of the Sea (pictured)
Best selling Time Out Offers