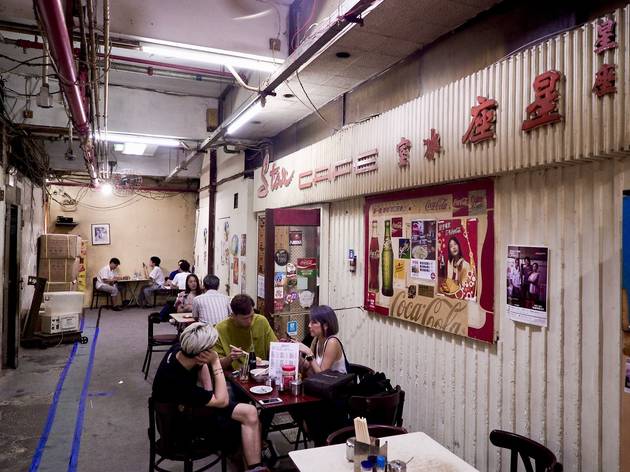 Famous cha chaan teng café housed beneath Carnarvon Road
Tell people you're looking for tomato soup in a building referred to as Kowloon's four floors of whores, and you'll probably be labeled crazy, or worse. However, those in the know make the arduous journey to sit in this underground storage area, with accompanying scrawny alley cats, to feast on instant noodles in a yummy tomato-broth base. This place is ghetto by definition – you are literally sitting next to rice bags piled to the ceiling, dimly lit by bare bulbs – but that's all part of the charm.
Venue name:
Star Cafe
Address:
B/F, 40-42 Carnarvon Road
Tsim Sha Tsui
Hong Kong


Do you own this business?