With summer and hot weather well and truly upon us in Hong Kong, it's time to fire up the grill and get our barbecue on. But before you run off to grab a big bag of coal, burger restaurant and bar MOO MOO Plus has done all of the hard work, so you don't have to. Offering everything from fresh oven-baked pizza, pasta, refreshing salads, grilled foods and sides, along with lively cocktails and drinks, MOO MOO Plus brings good food and great vibes to the table this summer.
Located on the corner end of Fashion Walk on Paterson Street, MOO MOO Plus offers an airy space with comfortable seating, featuring bar tables, high top chairs and lower dining tables for all types of meals and gatherings, all of which face the waterfront in Causeway Bay.
The Causeway MOO burger
Menu highlights include MOO MOO Plus burgers which are all made with freshly handmade patties, secret house sauce, and soft homemade buttered brioche. Signatures include the indulgent Causeway MOO, which holds a juicy premium USDA beef burger – made using 80 percent meat and 20 percent fat – and is topped with a rich slice of foie gras. The satisfying burger is then stacked tall with other toppings including lettuce, tomatoes, cheese, and caramelised onions for ultimate burger bliss.
The Salty Egg Chick burger
The Classic MOO burger, one of the most popular dishes on the menu is grilled to perfection and features a succulent beef patty with a crisp exterior, along with melted cheese, caramelised onions, and bacon, while the fusion style Salty Egg Chick burger, which blends flavours of the East and West, is topped in creamy and flavoursome salty egg butter sauce.
USDA flat iron steak
Another summer signature comes in the form of a thick and beefy USDA flat iron steak which is cut from the shoulder section. The marbled meat is cut from the top blade and grilled with rosemary and speciality butter, leaving tender, flavourful and seriously smokin' slices of steak for meat eaters to devour.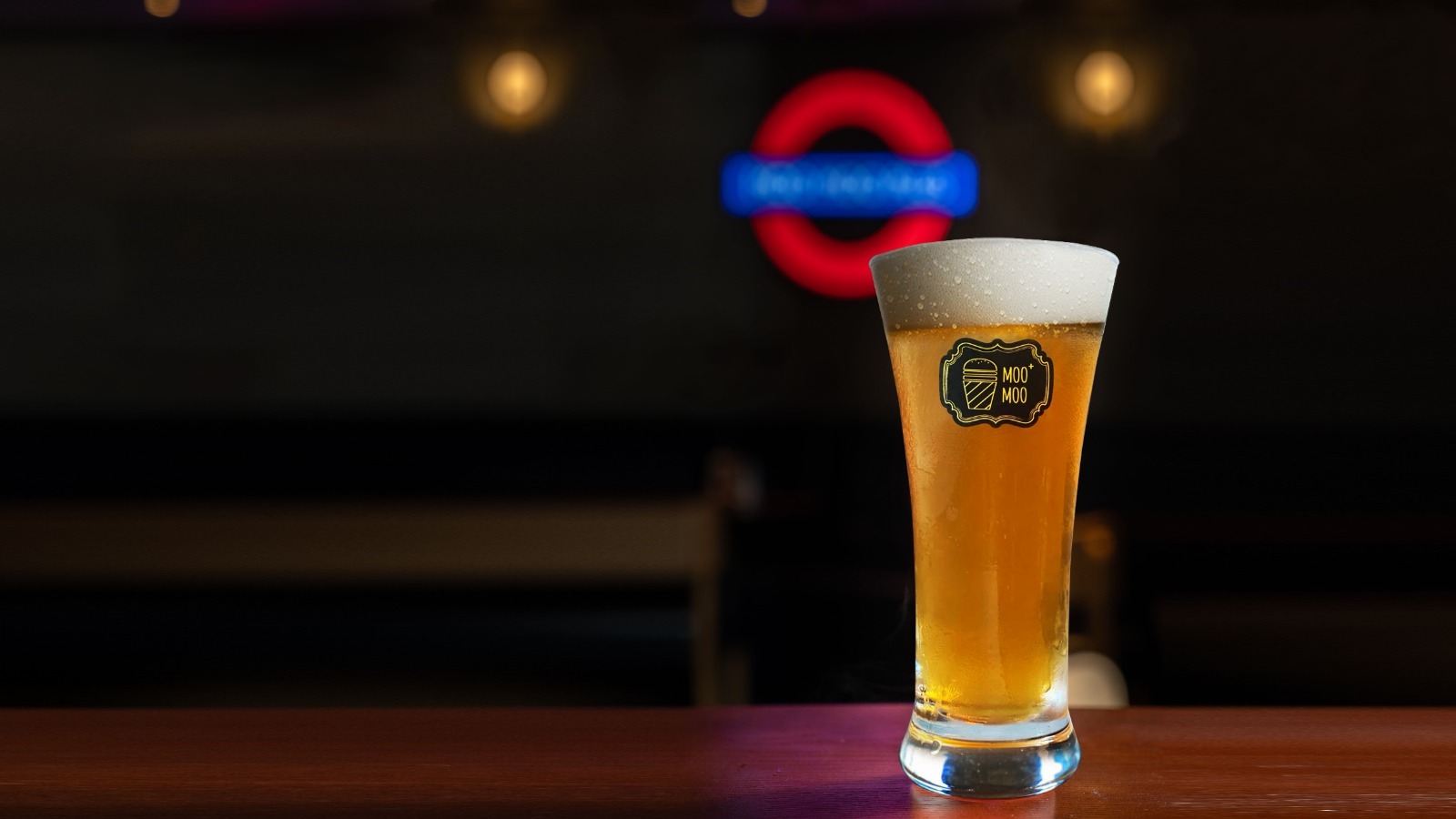 MOO MOO Craft beer
Wash it all down with an ice-cold draft beer, including their very own locally brewed MOO MOO Craft Beer, which uses hops, water and barley for a refreshing American-style pale ale to wind down summer evenings in utter satisfaction.