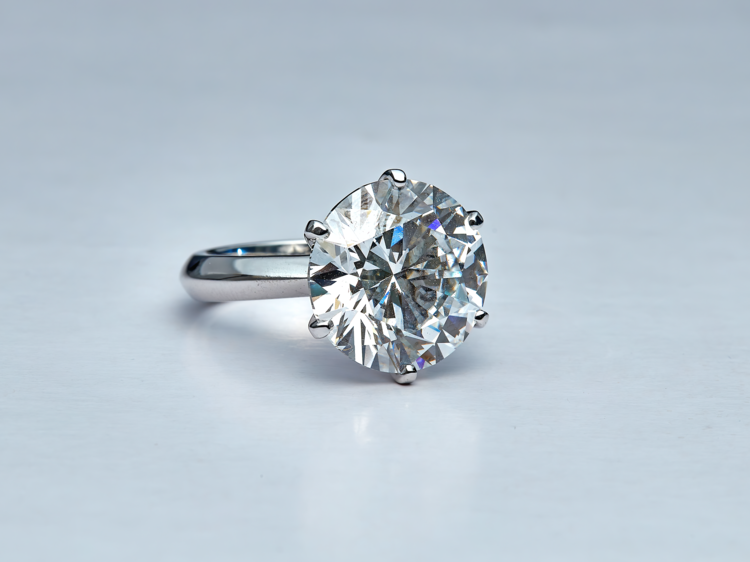 Photograph: Courtesy of Diamond Registry
Alternative engagement rings
Now that we've had some extra time on our hands to tap into our creative energy, it should come as no surprise that customers are investing more time and thought into bespoke creations.
With a bespoke ring you can have the same high end beautiful ring for far less money than your original budget, or a better and bigger diamond for the same budget.

Diamond Registry uses 90 percent of the total cost on the diamonds and precious metals, with the remaining 10 percent on jewellery design. Big name brands, in contrast, typically spend less than 50 percent on precious materials, with the rest going to the middleman, marketing, brand markup, and other running costs.
If you have set a budget to spend on a fine GIA diamond for investment or other purposes, Diamond Registry can help find what you are looking for, and design a gorgeous piece of jewellery around it, all within your budget. Or, if you already have your eye on a specific diamond, they may be able to find it at lower price than expected.