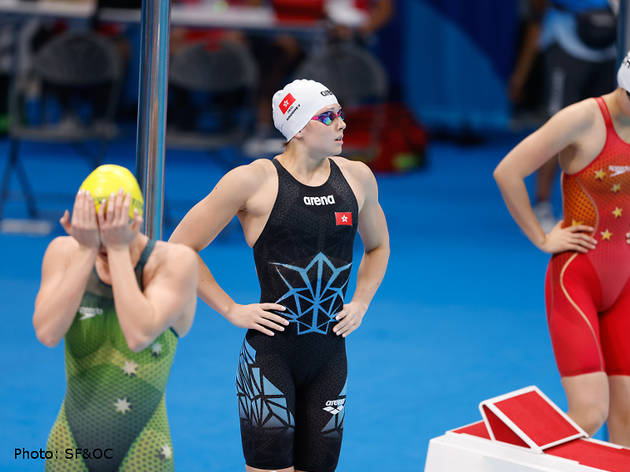 1/5
Photograph: Courtesy Sports Federation & Olympic Committee of Hong Kong, China
Siobhan Haughey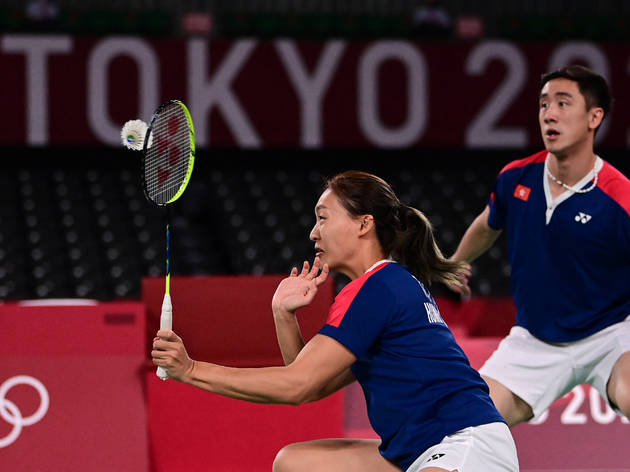 2/5
Photograph: Pedro Pardo/AFP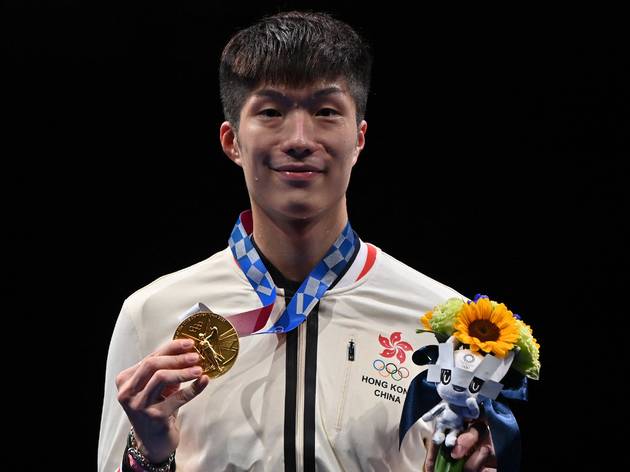 3/5
Photograph: Fabrice Coffrini/AFP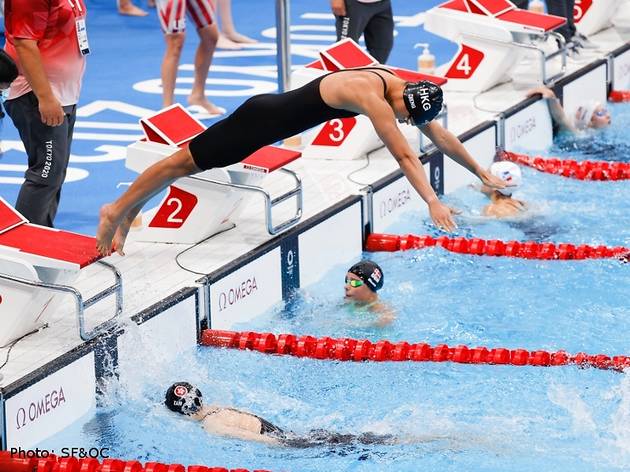 4/5
Photograph: Courtesy SF&OC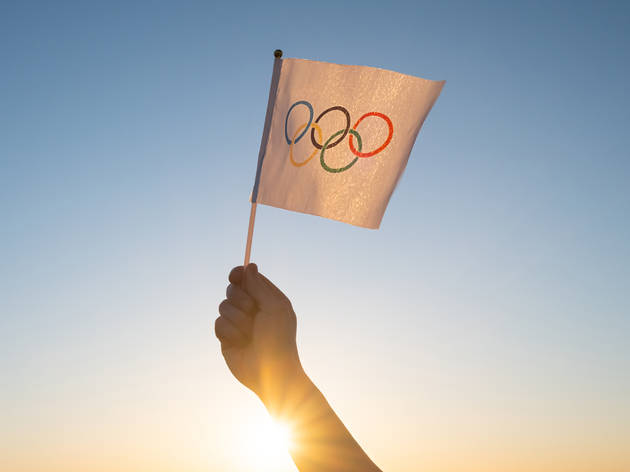 5/5
Photograph: Shutterstock
Tokyo Olympics 2021: What to expect and how to watch in Hong Kong
Things you need to know about the Summer Olympics and how to watch in Hong Kong
Updated July 30: Hong Kong athletes are making their mark at the Tokyo 2020 Olympics, and it has already been the most successful Games ever for the SAR. On day seven of the Olympics, Siobhan Haughey bags another silver medal and sets another Asian record. Haughey clocked in at 52.27 at the 100m free final, placing second to Australian swimmer Emma McKeon who made a new Olympic record when she timed in at 51.96. Prior to today's win, Haughey got silver in the women's 200m freestyle on July 28; this makes the 23-year-old athlete the first Hong Kong swimmer to win two Olympic medals. Her win also marks Hong Kong's third medal for the Tokyo 2020 Olympics after 24-year-old fencer Edgar Cheung Ka-long has made history by winning the gold medal for the men's foil individual event on July 26.
Meanwhile, on the badminton court, the mixed doubles finals finished with Japan taking home the bronze medal in a neck and neck battle against Hong Kong's Tang Chun-man and Tse Ying-suet.
After being delayed for a year because of the pandemic, the much-awaited Tokyo Olympic Games 2021 commenced on July 23 (Friday) and will run until August 8 (Sunday). Since it is the first-ever postponed Games, it is still being called the 2020 Olympics despite the fact that it is taking place this year. Both the opening (with the concept United by Emotion, which is also the slogan of the Olympics) and closing (with the concept Worlds We Share) ceremonies will be held at the newly-built Japan National Stadium without spectators. Tokyo will also be hosting the Paralympics, which will be held from August 24 to September 5, making it the first city to host the Summer Paralympics twice (the first time was in 1964).
Read below for a guide on what to expect, highlights on schedules, how and where to watch the Games in Hong Kong, and who is winning so far.
RECOMMENDED: Visit this link for the latest city news and what's happening in the city.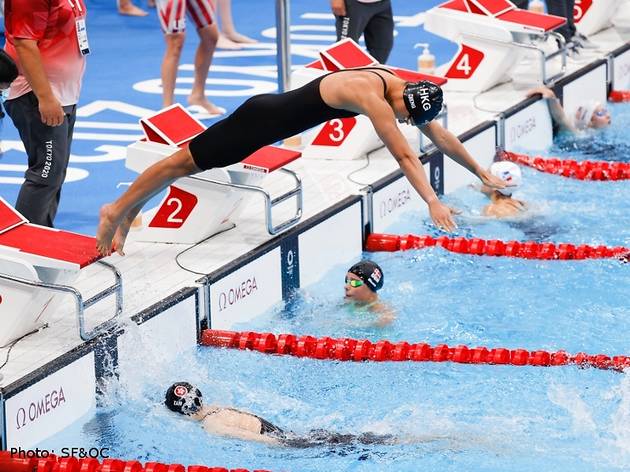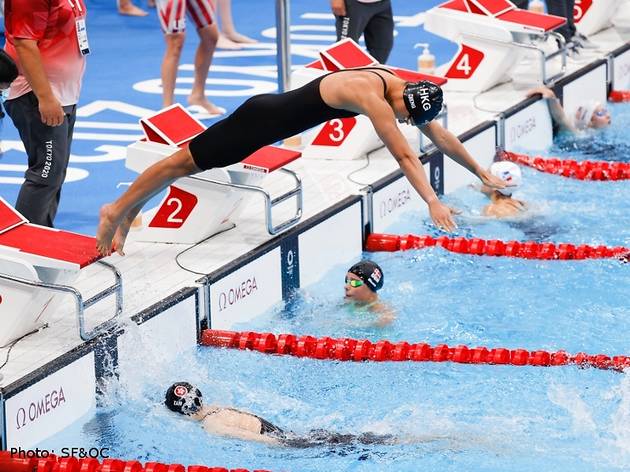 Photograph: Courtesy SF&OC
Schedules to watch Hong Kong athletes 
Visit this regularly updated schedule to watch and follow the journey of our homegrown athletes as they compete for the Tokyo Olympics.
For event competition highlights bookmark these dates:
Opening Ceremony: July 23, 7pm-10.30pm
Closing ceremony: August 8, 7pm-9.30pm
Gymnastics: July 21 to August 7
Volleyball: July 24 to August 8
Table tennis: July 24 to 30, August 1 to 6
Badminton: July 24 to August 2
Swimming and Tennis: July 24 to August 1
Diving: July 25 to August 7
Baseball/Softball: July 21 to August 7
Athletics: July 30 to August 8
Football: July 21 to August 7
Taekwondo: July 24 to 27
Judo: July 24 to 31
Karate: August 6 to 8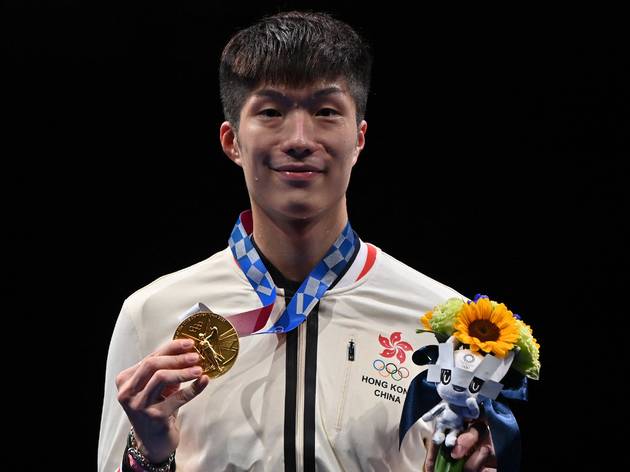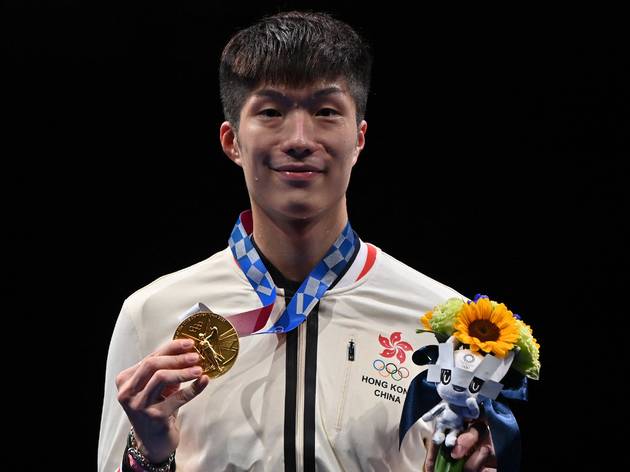 Photograph: Fabrice Coffrini/AFP
July 26 - Edgar Cheung Ka-long won a gold medal for fencing in the individual men's foil. His win marks Hong Kong's first-ever medal for fencing and the city's first Olympic gold medal since 1996
July 28 - Siobhan Haughey won a silver medal in the women's 200m freestyle.
July 30 - Haughey won another silver medal clocking in at 52.27 at the women's 100m freestyle final. She is the first Hong Kong swimmer to win two Olympic medals.
For more updates on Olympic Medal Count, visit this live update.
What to expect in the Summer Olympics?
The Summer Olympics 2021 will be jam-packed over its two-week run with 339 events across 33 competitions, with the world's top athletes converging in Tokyo, Japan, to compete at the top level of their game and aim for that coveted gold medal in their respective sports. Several thrilling new sports will also be making their debut at the Games this year, including sport climbing, surfing, freestyle BMX, and skateboarding. Madison cycling, karate, and 3-on-3 basketball are also being introduced, with baseball and softball returning to the Games since 2008.
This year's Olympics, like the rest of major events worldwide, are going to take place without spectators. While this could put a damper on the usual festive mood of the games, the Olympics committee has planned a wide array of events ahead of the games – like the Torch Relay that covers 47 prefectures in Japan, which you can follow online – to excite people who will be watching the festivities live from the safety of their homes. And with Japan being only an hour ahead, you don't have to stay up too late or get up way too early to catch your favourite sports or support your favourite athletes.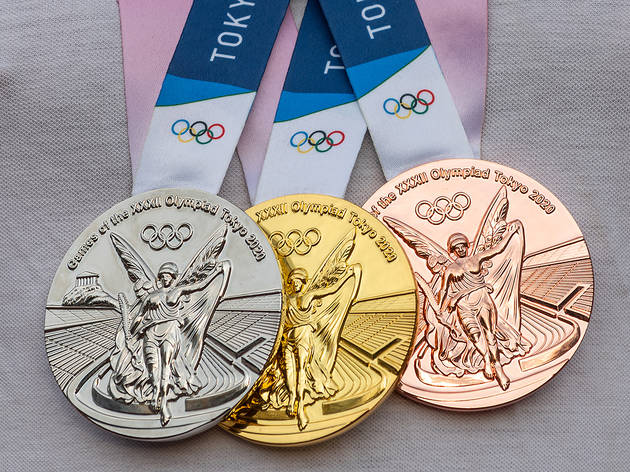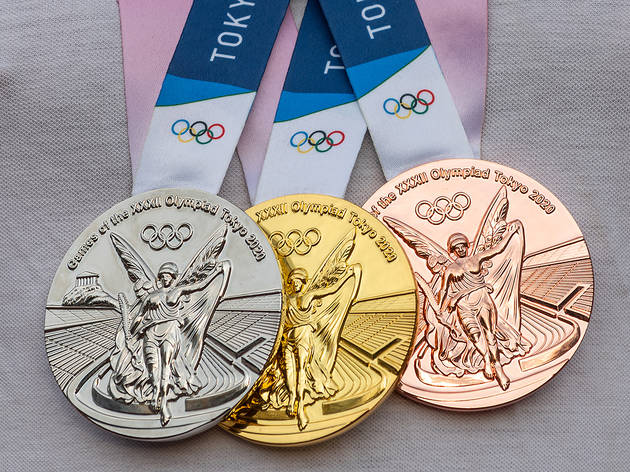 Photograph: Shutterstock
Who will be representing Hong Kong in the Summer Olympics?
Hong Kong will be represented by 97 people, including 46 athletes and alternate athletes participating in 13 sports: gymnastic, aquatics (including marathon swimming), karate, equestrian, athletics, sailing (including windsurfing), badminton, table tennis, cycling (road and track), fencing, rowing, golf, and triathlon. Eyes are on Sarah Lee Wai-sze for track cycling, Vivian Kong for fencing, Grace Lau for karate, and Siobhan Haughey for swimming to bring home medals this year.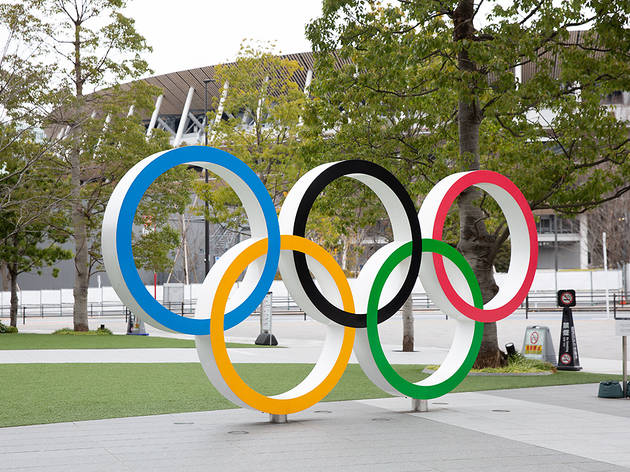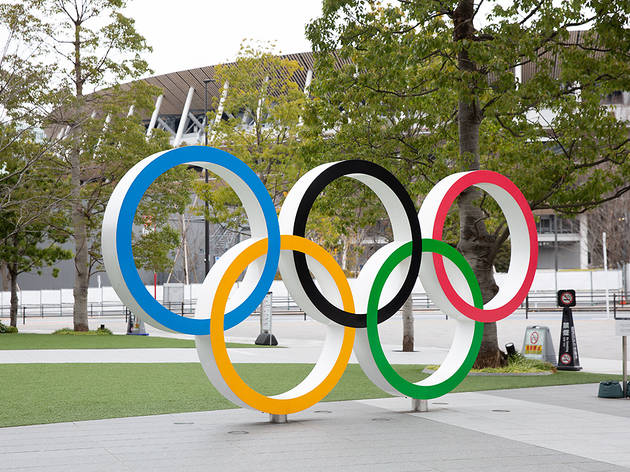 Photograph: Shutterstock
How to watch the Olympics in Hong Kong?
Sports fans in Hong Kong can catch the Olympics for free through five local television stations: TVB, ViuTV, Hong Kong Open TV, Cable TV, and NowTV. When local commercial operators didn't express their interest to acquire rights to broadcast the Games, the government stepped in and purchased broadcasting rights. All five selected stations will stream events that feature Hong Kong athletes and create programmes to promote the Games. Check out the stations' websites and follow them on social media for the latest news and updates on broadcast schedules and more.
On-ground, the Leisure and Cultural Services Department (LCSD) is also setting up an Olympics Live Zone at designated sports centres in 18 districts to broadcast the Games' competitions. Hongkongers are welcome to visit and watch the live broadcast of the competitions at all the Olympics Live Zones in the city, starting on the opening day of the Games on July 23. At Kowloon Park Sports Centre Olympics Live Zone, the public can also catch live programmes, sports demonstrations, and play-ins by Hong Kong athletes from 5pm onwards.
Aside from the opening ceremony coverage, all Olympics Live Zones will showcase exhibition panels featuring Hong Kong athletes in the Olympic Games. Zones will be operating from July 24 and August 8, starting at 8am to 11pm. Find the complete list of all Live Zone locations on this link.
If you want to learn more about Olympic sports like distance running, tennis, basketball, golf, badminton, volleyball, rugby, table tennis, football, and swimming, as well as non-Olympic sports like squash, dancesport, and hiking, check out a series of educational videos under the LCSD's Learning Sports channel.
Visit the official Tokyo Games websites for the full competition schedules and more information on events for both the Olympics and Paralympics.
More about the Summer Olympics
Hong Kong's 24-year-old star fencer and former Asian and junior world champion, has made history by winning the gold medal for the men's foil individual event at the Tokyo Olympic Games.