You've probably seen the posters around the MTR these last few weeks, the ones promoting HK Ballet's Asian premiere of Alice (in Wonderland). The production – with an original score performed live by the City Chamber Orchestra of Hong Kong and choreography by Septime Webre – features crazed versions of Alice, the Mad Hatter et al. The woman behind the stunning costume designs is Joanne Chong, HK Ballet's wardrobe director. We speak to the industry veteran to learn how what challenges she has faced. By Sarah Moran

How did you get into ballet costumes?
My first experience with costumes was when I was studying at the Hong Kong Academy for Performing Arts. At that point, I still hadn't decided what area I wanted to work in. I tried out an array of genres – Chinese performance costumes, Chinese dance, drama, commercial, but in the end, it was ballet that held my attention. It was the prettiest and gave me the most to work with.

What are your childhood memories of Alice in Wonderland? How did they inform the creation of costumes for this production?
I remember reading Alice as a child, admiring how brave and curious Alice was. I saw a lot of myself in her because, as a little girl, I was like that as well. I loved trying anything and everything. The story is really cute, but also a little crazy, and I love that. The costumes were designed and produced in the same manner – forward, daring, innovative. From colour to cutting to printing techniques, these costumes are different from traditional ballet costumes.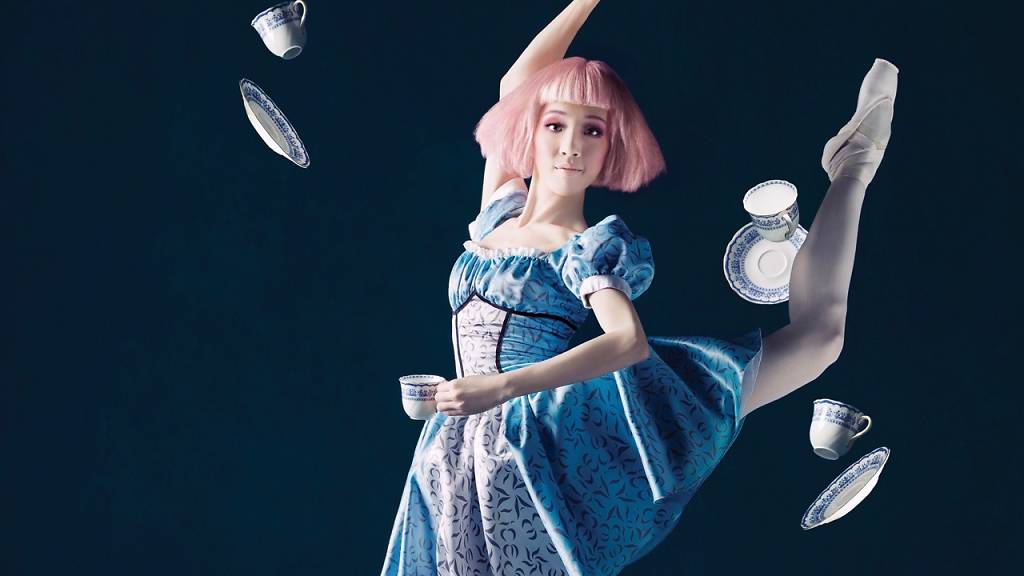 How long does it typically take to make one costume?
It varies from piece to piece. For this show, we needed to make the costumes from scratch. From the moment we ordered the cloths to printing the patterns and adding designs, it usually took at least two months.

Are there any special features on any of the Alice costumes?
We made sure the seams of our formal dresses, such as the Mad Hatter and Time's costumes weren't sewn together fully in areas like the arms, where a lot of movement may be required. This is so that the costumes won't limit the dancers' movements.




What would you say were your biggest challenges?
My biggest challenge is estimating the dancers' size and shapes. As well as HK Ballet's own dancers, we also hire a lot of extras, like children and junior dancers. And we really don't have that much time from the moment I know of a certain character to estimating his or her size and to the fitting once the costumes are ready. That means it can be difficult to make sure the costumes fit the dancers perfectly.