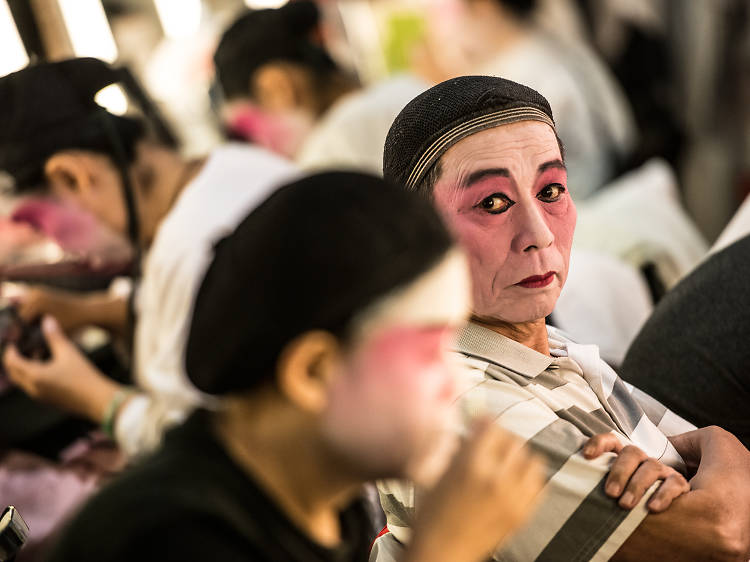 The Chinese love naming things in the most poetic, brief way possible. The roles, techniques and traditions of Cantonese opera are no exception. If you haven't caught a show before, learn these traditional concepts that explain the magic...
Four skills and five methods (四功五法)
The bread and butter. The tools of the trade for young performers and seasoned veterans alike. The 'four skills and five methods' refers to the four techniques a performer must master, which include singing, speaking, acting and movement, and the five bodily avenues with which a performer can express them, namely your hands, eyes, body, feet and hair. Note: with hair, swinging your ponytail expresses grief or anguish.
Types of plays
There are two main types of plays. There are mou (武) which are tales of battles and feature acrobatics and much physical movement. On the other hand, mun (文) are stories which emphasise scholarly or personal themes such as love and social struggles. Characters in a particular type of play must be dressed in certain attire. Look for the feathered antennae in mou plays which signify generals and warriors, or the water sleeves, which are long, white pieces of fabric that accentuate movement, in mun plays, which help emphasise a character's elegance.
Types of roles
There are four types of roles usually found in Cantonese opera productions. These are the sang (生), the male roles including warriors and scholars, the daan (旦), which are the various female roles, the zing (淨), animal characters signified by more intricate face-paint, and the cau (丑), who are the jesters. Each of these roles has its own subdivisions depending on the opera, such as the mou dan (武旦) or the mun mou sang (文武生). Certain stars are known for playing particular types of roles well.