Heads up! We're working hard to be accurate – but these are unusual times, so please always check before heading out.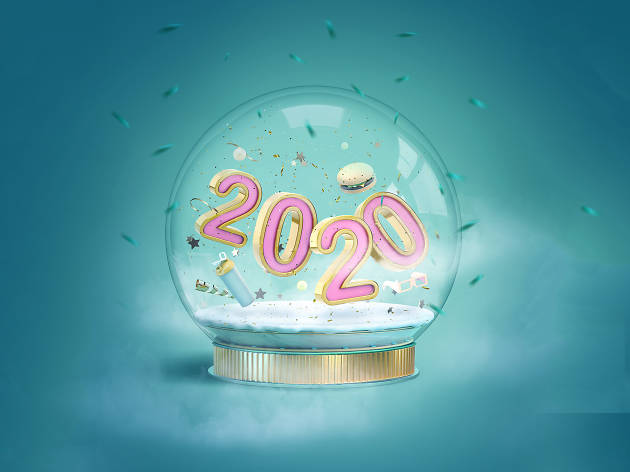 2020 vision: upcoming trends in the new decade
Our pick of the biggest upcoming trends in the next 12 months
Hong Kong is moving more rapidly than ever, with trends roaring in and then fading into obscurity quicker than we can dab while clutching our fidget spinners. With so much coming and going, 2020 promises to be another exciting year. Naturally, keeping our eyes ahead and our ears to the ground, we've put together our top pick of trends and events that we think will cut through the noise to become the next big thing in the coming months.
Upcoming lifestyle trends in 2020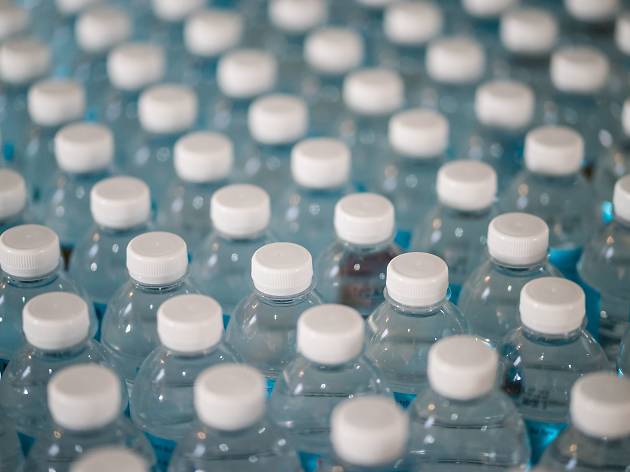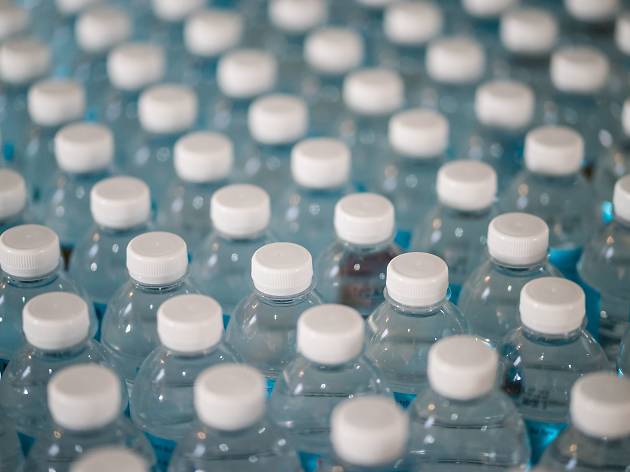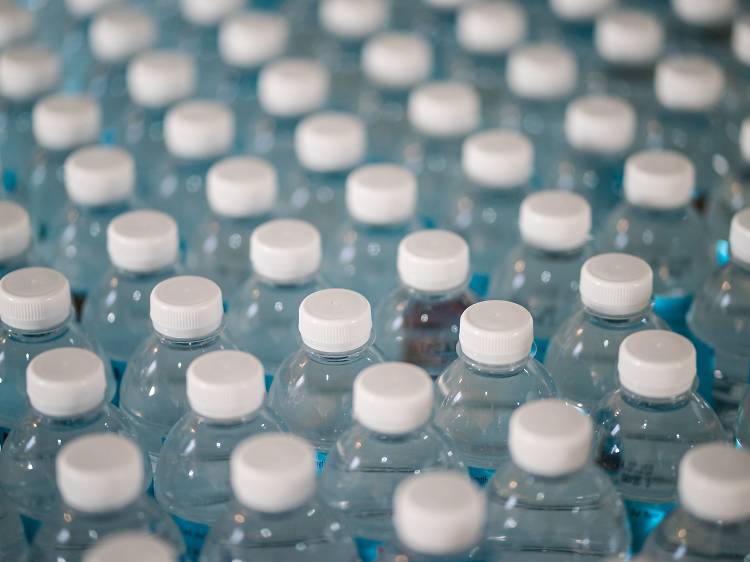 Photo: Jonathan Chng
A new era of sustainability is upon us, and it's evidently touching every corner of Hong Kong. Increasing the number of water dispensers around the city isn't the only way to tackle the perennial plastic bottle waste problem. There are more companies that are initiating sustainability programmes in recycling drinks containers. Swire Coca-Cola and Vitasoy, one of the city's biggest drinks manufacturers have launched 'reverse' vending machines campaigns – rewarding every recycled plastic bottle in exchange for Octopus Card credits. International organisations such as Plastic-Free Precincts are launching more pop-ups in various neighbourhoods, encouraging people to trade in recyclable plastics to unlock rewards from shopping and dining hotspots. We see 2020 as the years that more Hongkongers will be driven to engage in community recycling and promote sustainable living.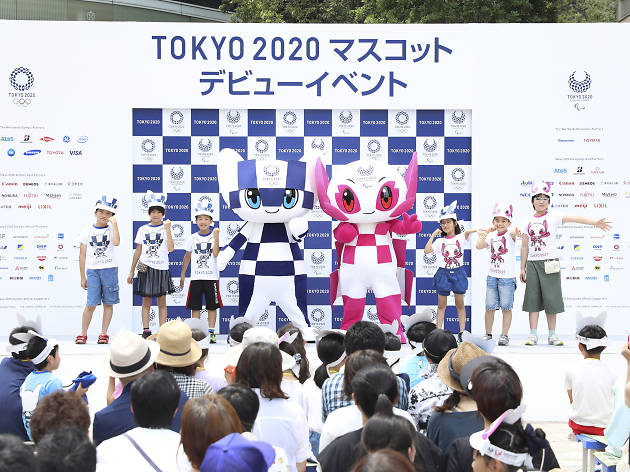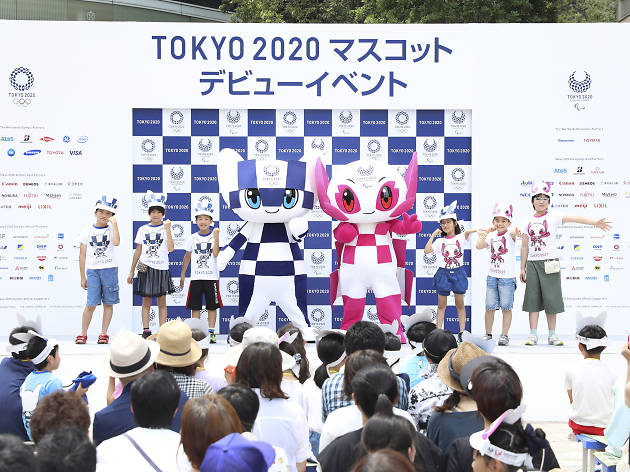 Photo: © The Tokyo Organising Committee of the Olympic and Paralympic Games
Rooting for Hong Kong in the 2020 Olympics
The summer games will take place in Tokyo from July 24, 2020 and, being less than a year out, there's considerable excitement simmering around the holy grail of sporting events. While many athletes the world over are still in the process of fighting for their place at the coveted games, Hong Kong's swimming team, which includes three-time Olympian Stephanie 'The Mermaid' Au, has already secured its place to compete with the world's best, along with gymnast Shek Wai Hung (who will be returning to the Olympic stage after eight years of absence). The best part about all of this, however, is undoubtedly the fact that there is only an hour's time difference between Tokyo and Hong Kong, which means Hongkongers can engage in the exciting action and root for Hong Kong without having to sacrifice a wink of sleep!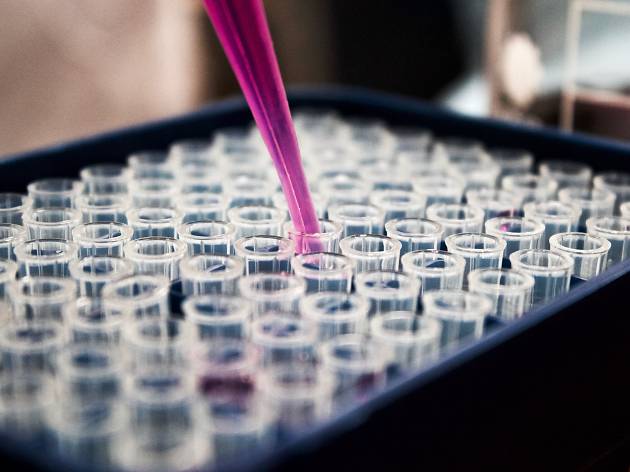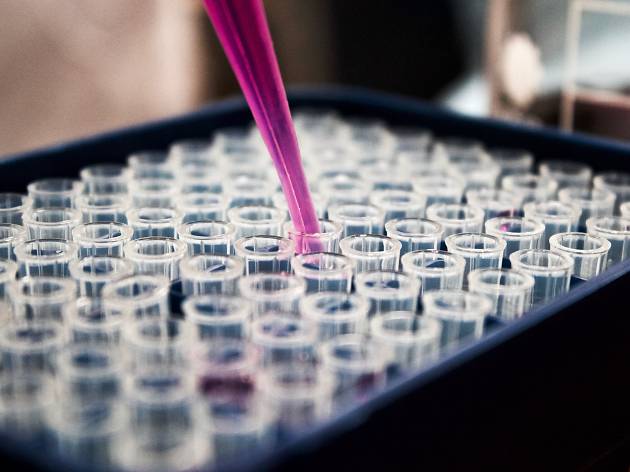 Photo: Louis Reed
Think love at first sight is a saying too cliché to be true? By the end of 2020, we may be talking instead about love at first whiff! It's scientifically proven that us humans are more quickly attracted to a person's scent rather than their looks, as we subconsciously use smell to determine whether a potential mate's genes will mix with our own to make healthy babies. Taking this idea further, matchmaking companies like Esync are now bringing the DNA matchmaking service to Hong Kong. Simply provide your saliva sample and you'll be paired with a compatible potential mate for speed dating. If the common swipe-right-to-like dating apps didn't help you find true love in 2019, in 2020 this DNA experiment may prove more fruitful.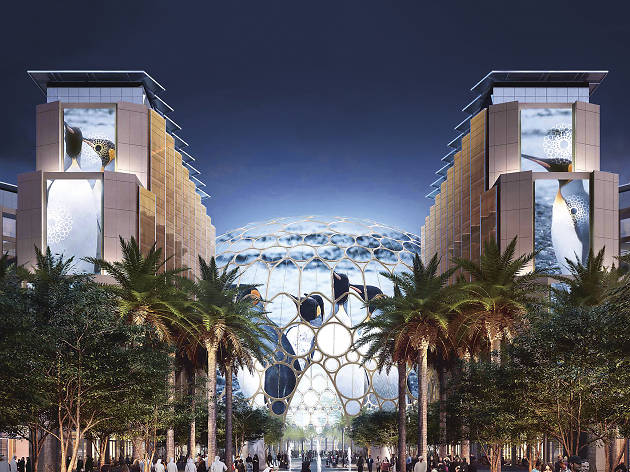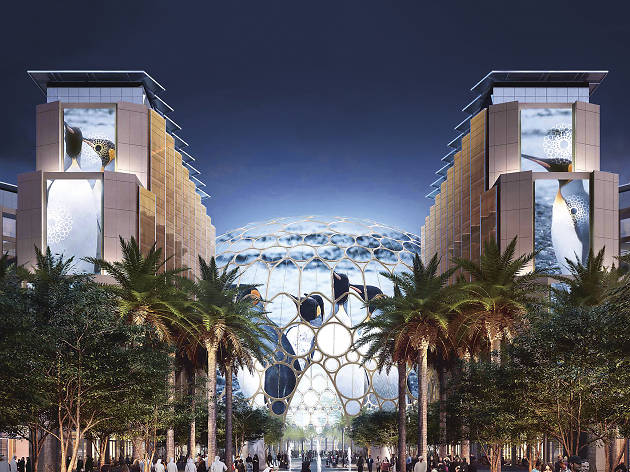 Opening on October 20, the Dubai World Expo 2020 promises to be one of the year's most exciting events. With the core theme of "Connecting Minds, Creating the Future", the expo will include 192 countries on an impressive site with three pavilions symbolizing the key pillars of opportunity, mobility and sustainability. In the six-month-long event, Expo 2020 will be showcasing 15+ hours of entertainment daily, presenting more than 200 restaurants, and featuring 60 live shows. On top of this, the gala will be displaying stunning architecture and exposing millions of visitors to Emirati hospitality and culture. One to watch in 2020.
Upcoming food trends in 2020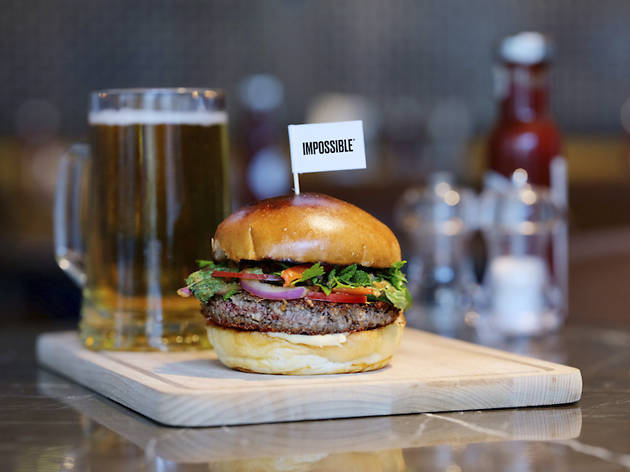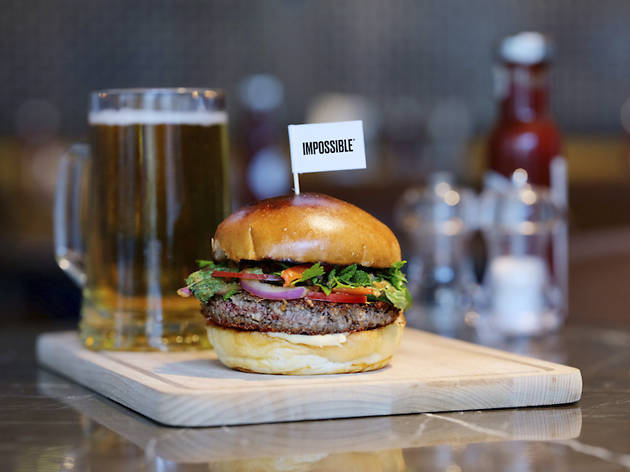 The meatless trend continues
Meat analogue – or mock meat – is seemingly everywhere in today's foodie scene. While vegetarianism and veganism are certainly nothing new, the sudden increase in adherence to plant-based lifestyles should at least in-part be attributed to the meatless yet completely 'meat-like' Impossible Burger, which is now being sold in over 8000 restaurants across North America, Hong Kong, Singapore, Macau, and more. Even KFC has announced a collaboration with Beyond Meat to develop and promote a purely plant-based fried chicken; and with more and more restaurant chains, big or small, jumping on the plant-based bandwagon, it's no stretch to say that 2020 will be a big year for veganism.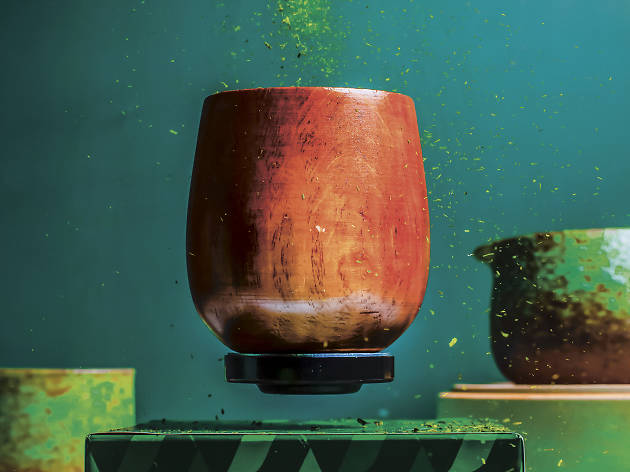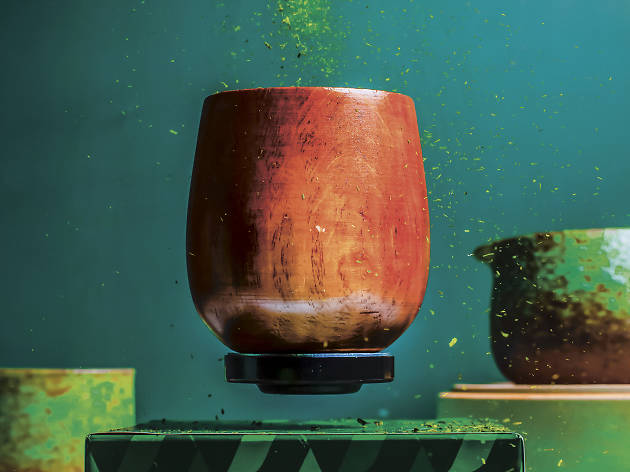 Photograph: Courtesy Tell Camellia
The devil's in the teatails
The tea-infused cocktail, or the teatail, is a fresh movement in Hong Kong's bar scene that has been gathering steam since mid-2019, and looks like it's set to continue in 2020. Led right now by new bar Tell Camellia, the teatail infuses different teas from around the world with alcohol to make delicious and novel cocktails. With the recent cultural shift towards all things green and eco-friendly, the teatail seems a natural winner in 2020 that strikes the perfect balance between earth-conscious and alcoholic.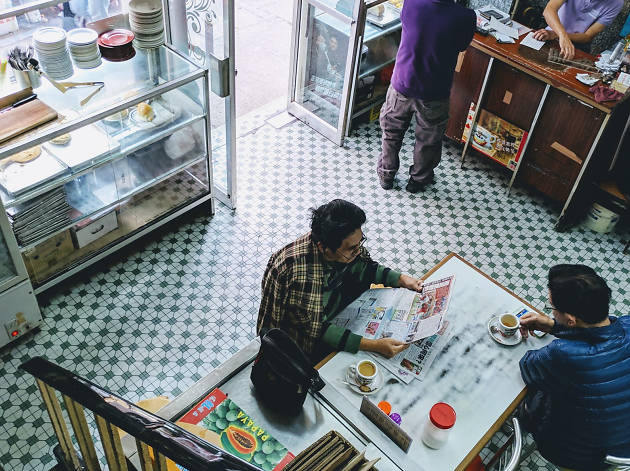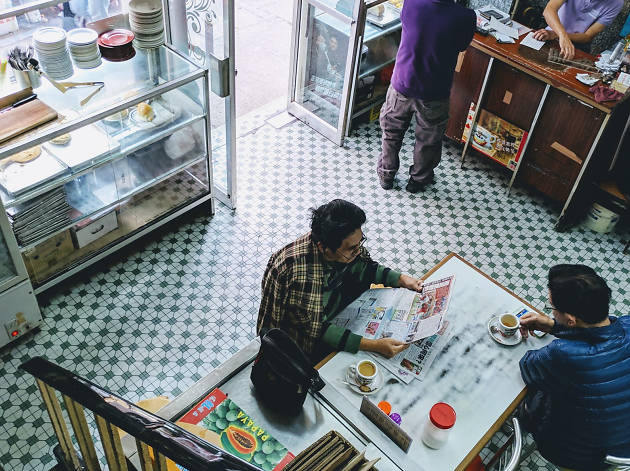 Facebook: @savehkheritages
The restaurant scene in Hong Kong is ever-changing, unfortunately, that also applies to our city's most historically significant restaurants, ones that have made such an impact on the local food culture. We've already said goodbye to a few of them in 2019, and the sad truth is that we can only expect more to come in the coming year.
Upcoming shopping trends in 2020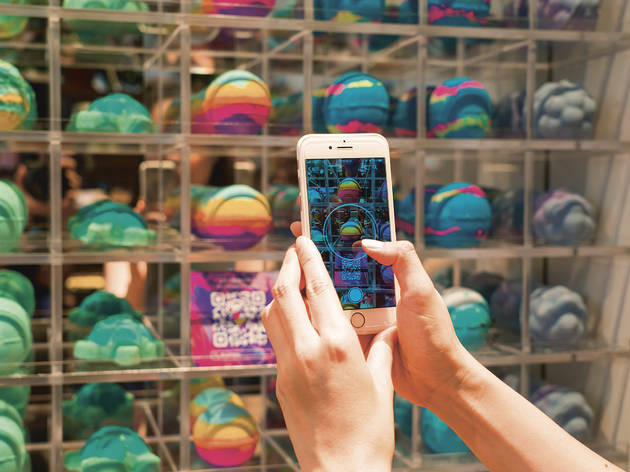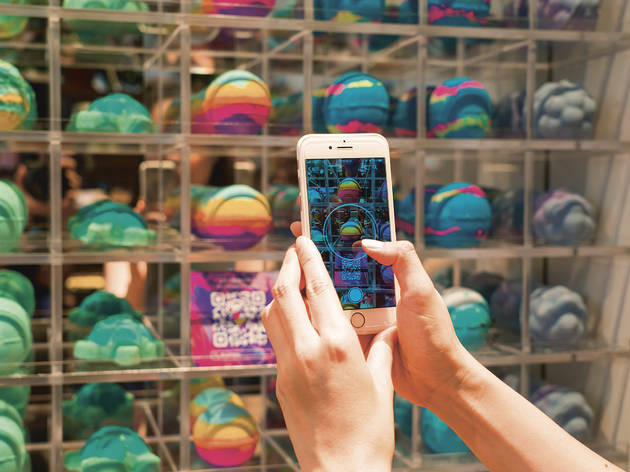 "How dare you!" These words began the most powerful speech of 2019 at the United Nations Climate Action Summit. Greta Thunberg, the 15-year-old climate activist, blasted world leaders for what she claimed were poor efforts in fighting global warming. Her emotional speech has since sparked a worldwide school strike movement, waking the public to the urgency of this potentially catastrophic subject. Stepping into 2020, predominantly younger generations with the strongest environmental awareness will be devising new ways to tackle climate change. Green consumerism will be going mainstream, with fast fashion retailer H&M's Garment Collecting programme – that markets clothes as secondhand goods or convert them into new products – continuing to lead consumers to a more sustainable lifestyle. Lush, the all-natural cosmetics company, has established Naked stores in which its products are completely package-free, along with innovative new concepts (hello, naked shower gel) to tackle plastic waste problems.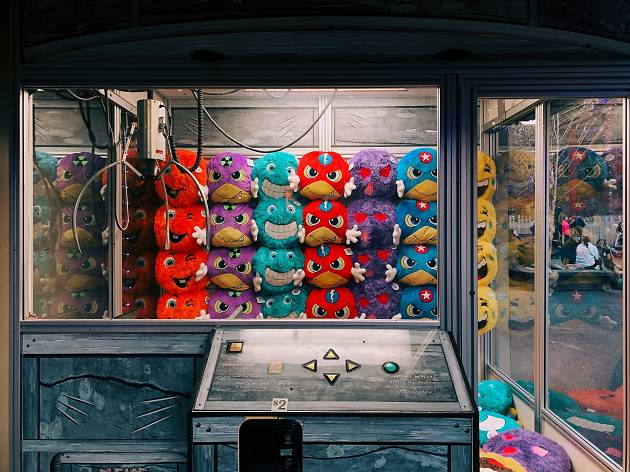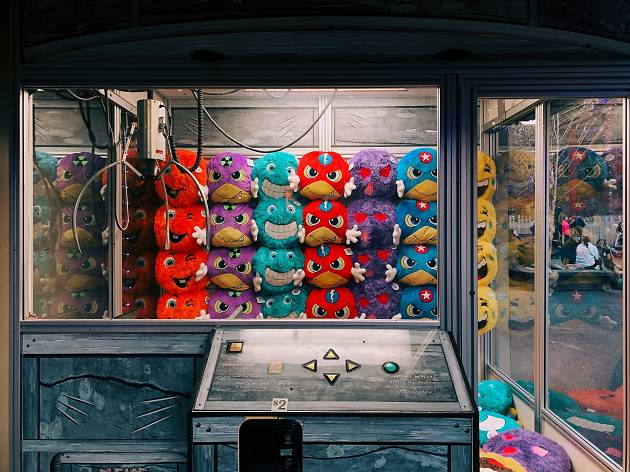 Looking for a challenge in 2020? Well, get ready for a showdown with a claw machine. Claw machines are normally easy to manoeuvre, just move the stick and release right? Don't think that it is just a simple arcade game. It requires skills, as some are designed with obstacle courses filled with premium prizes like iPhone 11s or Nintendo Switches. Some machines may even be rigged so you might want to channel your inner Sherlock Holmes. With shops opening in almost every corner of Hong Kong, we predict it may as well be the new 7-Eleven! If you're looking for a simpler collecting game, Gacha Gacha is still the hype with its timeless offering of capsule toys.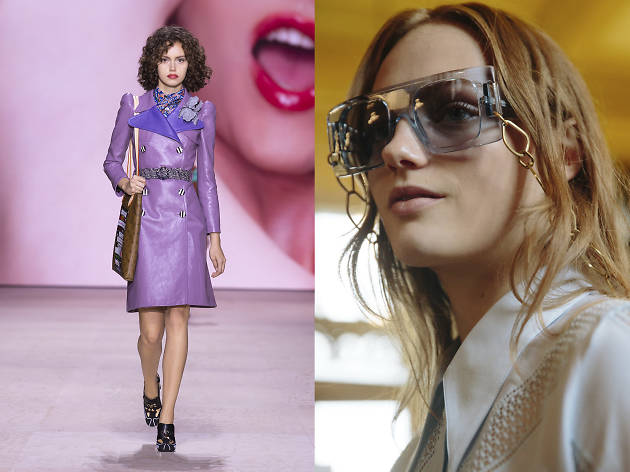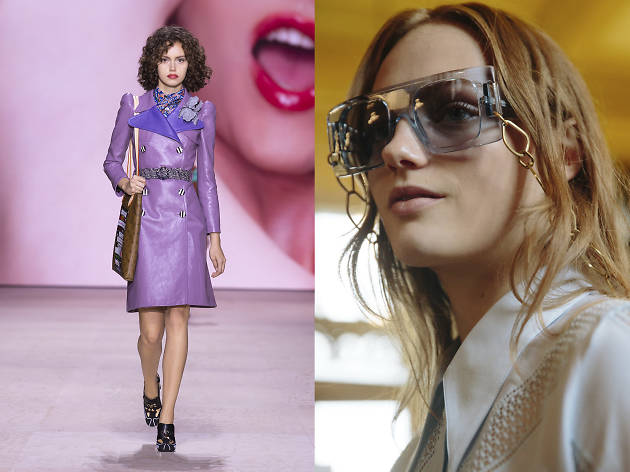 Fashion Month has come to an end, leaving us with a very clear view of the macro trends that will be fixed in 2020. Global trend forecasting company WGSN predicted that Neo Mint will be 'the' colour in the upcoming year. This clean, pure hue embodies the drive towards gender-neutral tones and has been seen across big fashion houses in their 2020 Spring/Summer collections. Vintage, bourgeois fashion will continue to dominate – camel vests, all-white suits, over-the-top shoulder cuffs and velvety polka-dot prints. After all, what's the point in fashion if it isn't a little loud?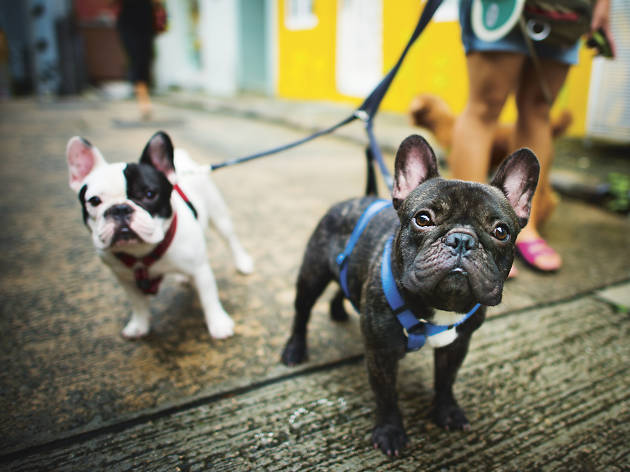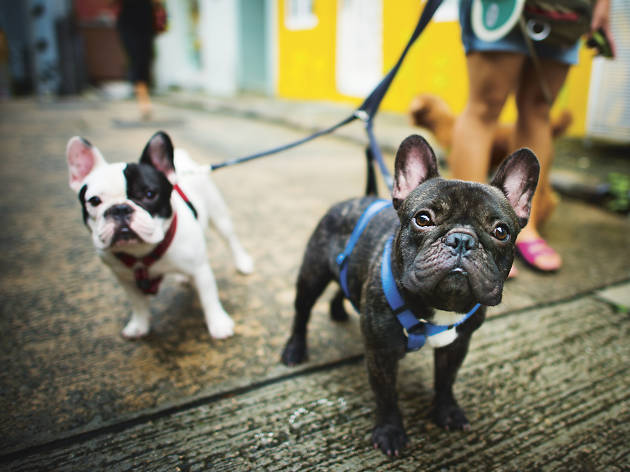 #AdoptDontShop – the global movement of halting animal trading and instead promoting adoption – is finally becoming more pronounced in Hong Kong. In light of the cruel breeding practices at 'pet factories' and the large number of animals abandoned every year, Q-Pets and Red Carrot, two of Hong Kong's largest pet shop operators, have stopped trading in animals. Instead, they have launched their first- ever free adoption programme. Various nonprofit organisations, such as Hong Kong Paw's Foundation and Paw's United, will continue in 2020 to host more adoption days and weekly dog meet-ups at restaurants and cafes, in hopes to persuade the public to take adoption into consideration before hitting the pet shops. We think all this deserves a round of a-paws.
Upcoming entertainment trends in 2020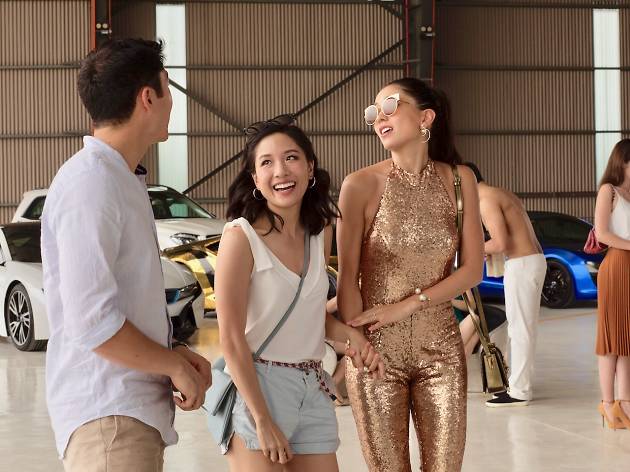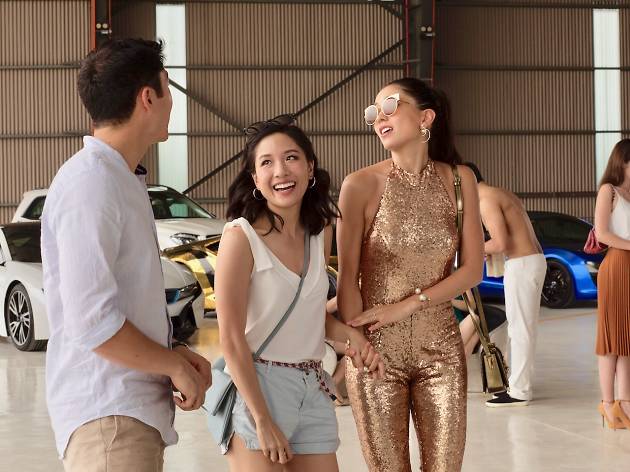 When Crazy Rich Asians first premiered on the big screen, it was heralded as a cultural milestone, a movement in terms of Asian representation in Hollywood. Since then we have seen a new wave of stories featuring actors of Asian heritage from around the world – in Pixar's short film Bao, Netflix's successful rom-coms To All The Boys I Loved Before and Always Be My Maybe and even the Hollywood movie The Farewell. With films from big production companies (Disney's upcoming live-action Mulan and Marvel's first Asian-superhero Shang-Chi) hitting mainstream audiences, Asian representation will continue to increase in film and TV in the coming year.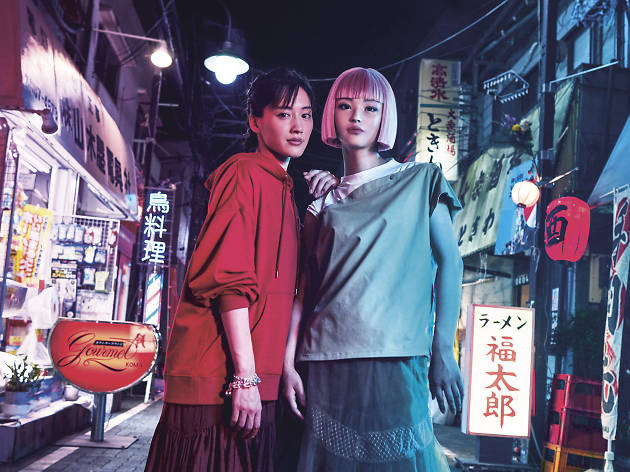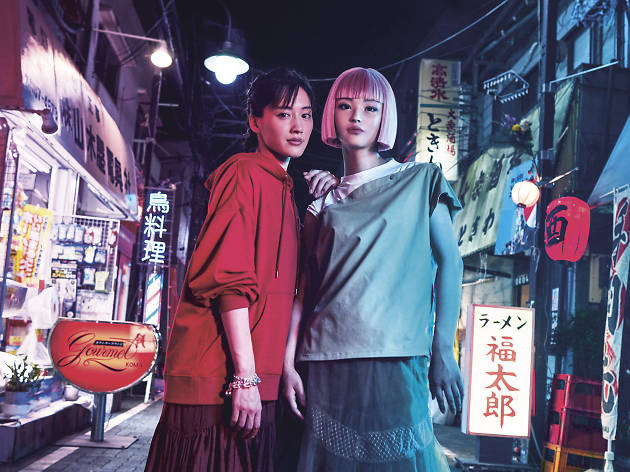 Photo: SK-II
The Social Media Influencer – the most talked-about occupation among millennials and Gen Zs – is leading to a 'wanghong' economic boom built on digital and social media influencer marketing. Individuals may rise to fame by sharing beauty and travel vlogs, and in turn, rack up profits from a single post through leveraging their popularity to get fans to purchase their endorsed goods. However, who (or what) is making headlines this year may be up for debate, as AI celebrities such as Lil Miquela, a robot fashion influencer who's made an appearance in Vogue; Imma, a digital supermodel from ModelingCafe (a Japanese CGI company), and many other not-quite-human entities take centre stage. Beauty brands like SK-II have recently joined forces with KFC in rolling out their own virtual influencers to target younger consumers. With international companies utilising AI influencers as their ambassadors, it is pretty obvious that AI celebrities will continue to dominate social media platforms in 2020. We wonder if AI pet influencers will become the next 'in' thing?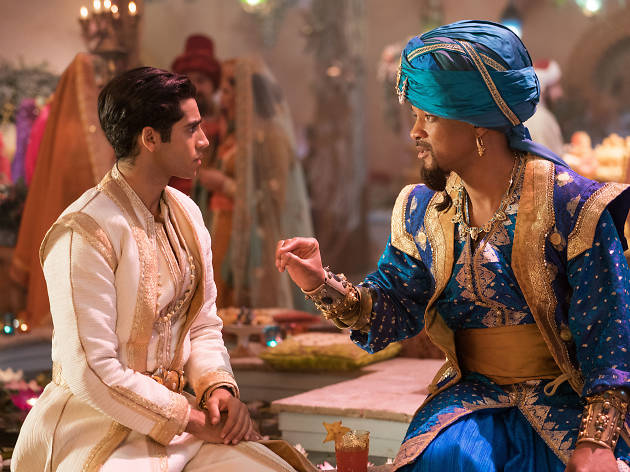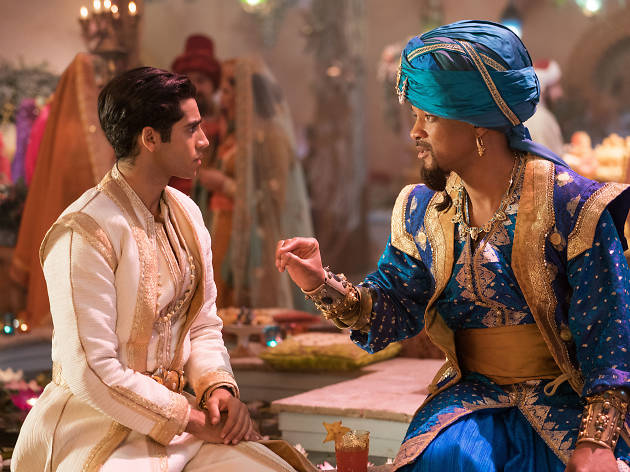 Photo: Daniel Smith
From Netflix's modern spin-off of Full House – Fuller House – to Disney's live-action remake of Aladdin, it seems like the film and television industries just can't stop looking back. Nostalgia has been taking over the world for a while now and it's showing no signs of stopping soon. As Disney's live-action adaptation of Mulan prepares to tug at our heartstrings next year (despite the controversies it sparked when its trailer came out earlier in the year), and we get excited for the remake of The Little Mermaid, it's time to acknowledge that nostalgia is still going to be a big thing in 2020. Apart from Disney's live-action remakes, we're also excited to watch the third instalment of Legally Blonde, Gameboy-era throwback film Sonic the Hedgehog, new Scooby-Doo film Scoob! and many, many more.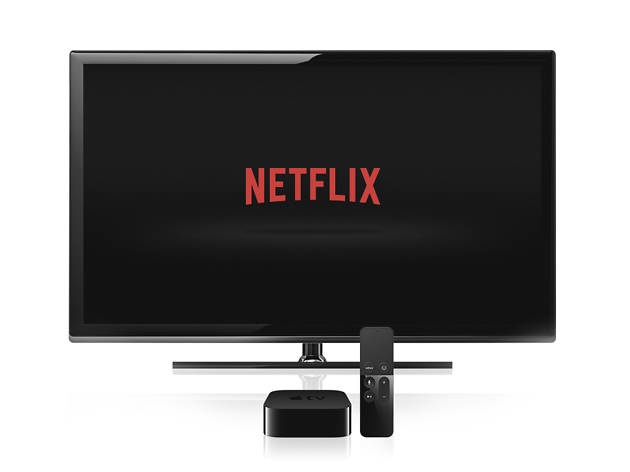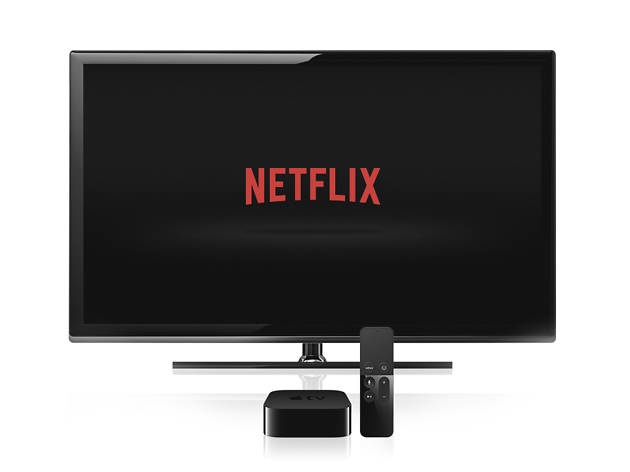 After changing the world as we know it with its groundbreaking streaming service, Netflix's days as king of binge-worthy content may now be numbered. While
the streaming giant's reign has already been under attack by content options on other platforms, Disney's new streaming service, Disney Plus, could emerge in Hong Kong in 2020 as its biggest competition yet. Banking on its content clout for success, Disney Plus promises to offer a growing library of fan-favourite classics alongside Star Wars, Marvel, Pixar and National Geographic content, as well as brand new films and shows.
Furthermore, two of the internet's most beloved series – Friends and The Office – will be leaving Netflix for WarnerMedia and NBC's forthcoming streaming service. Aside from Disney Plus, don't think we've forgotten about you HBO Go, although the streaming service isn't as user-friendly, nor does it have as big of a catalogue as Netflix, HBO Go is definitely one that's creeping up on us slowly but surely.
Upcoming art and culture trends in 2020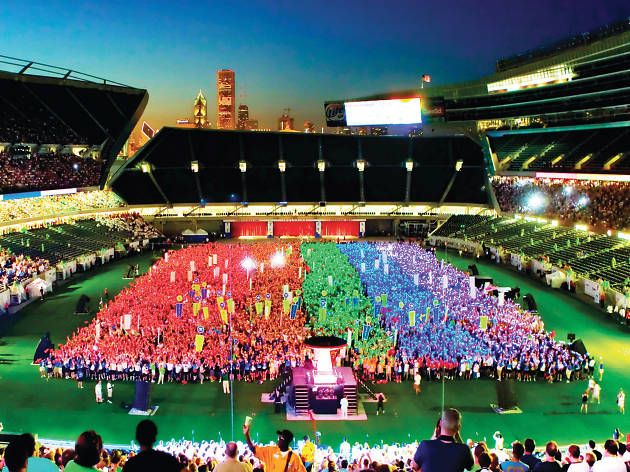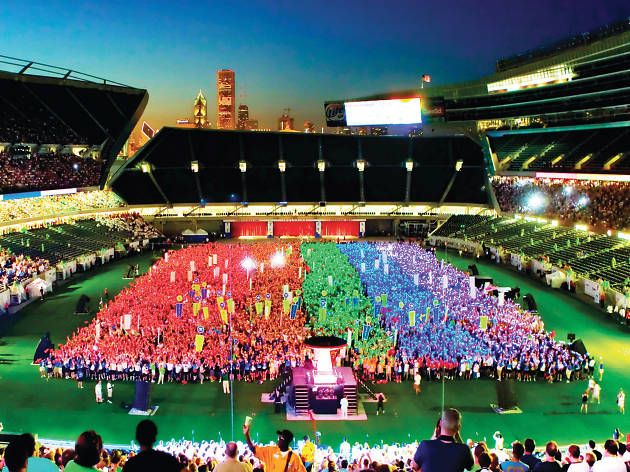 With same-sex marriage recently being made legal in Taiwan, LGBTQ+ groups in Hong Kong are seeking similar success to their Taiwanese counterparts by promoting and organising ongoing LGBT activities across the city. Large events such as the outdoor carnival Pink Dot, Hong Kong's Lesbian and Gay Film Festival, and the annual Pink Season Hong Kong – Asia's premier annual LGBT festival that includes educational and community activities, drag workshops and band nights – is set to continue in 2020.
In addition, Hong Kong was announced as the host city of the 11th Gay Games (to be held in 2022 as the first of its kind in Asia), a sporting and cultural festival which promotes diversity and inclusion. With so much to be excited about in the coming months, 2020 looks to be another year in which the scales will continue to tip further away from ignorance and intolerance.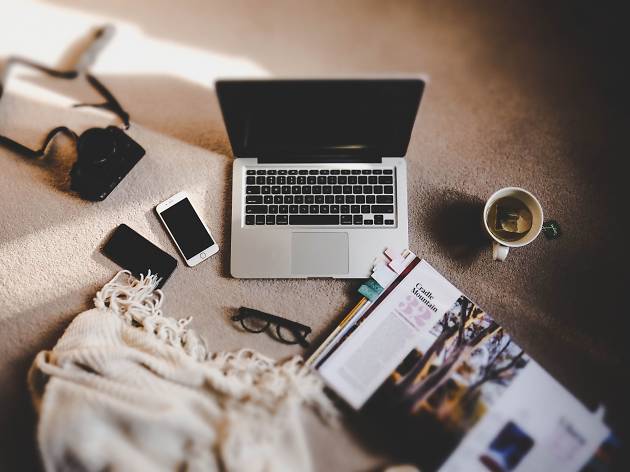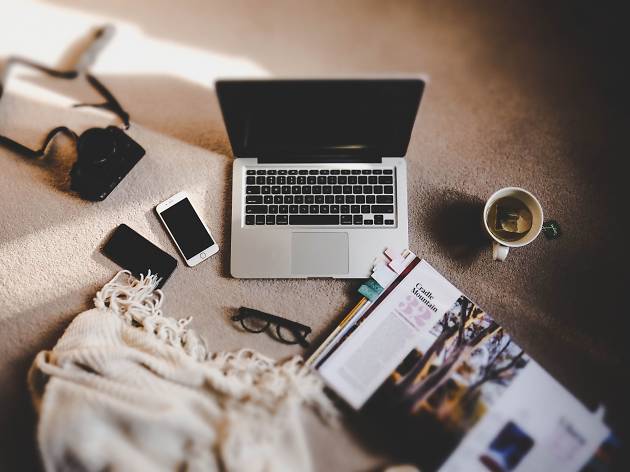 Recently, young freelancers have embraced a new identity based on the slash '/' symbol, to describe the increasingly common practice of pursuing multiple careers at once. Coined by New York Times columnist Marci Alboher in her book One Person / Multiple Careers: The Original Guide to the Slash Career, the "slashie" prefers to one who works in multiple fields, rather than being tied down to a single career path. While being a slashie is merely a way of appearing cool to some, one thing that we're sure about is that once being a slashie catches on, it will be the new generation's ideal future plan.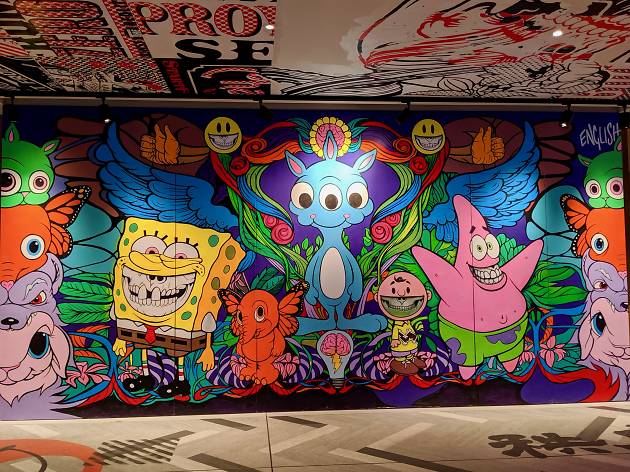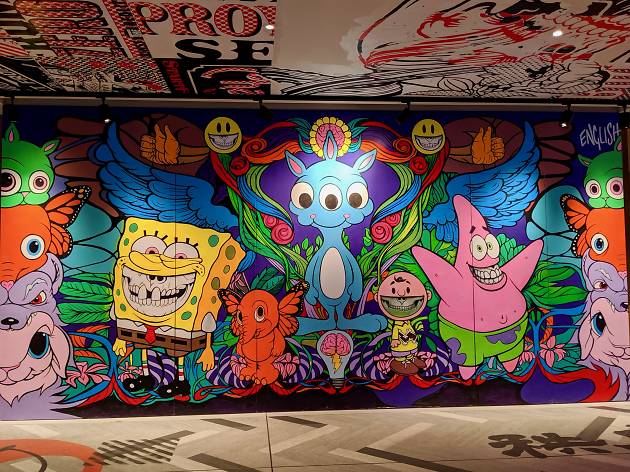 Kiki H.
Offering access to some of the most renowned Asian and international galleries in one place, Hong Kong is looking forward to another year of compelling art events. There's Art Basel, the largest, most premium art fair in the Asia region; and Art Central, an exhibit of over 100 contemporary galleries alongside a dynamic programme that includes ambitious installations and experimental films. In addition, there are new destinations that combine visual, art, architecture and retail in one place. The newly opened K11 Musea in Tsim Sha Tsui, and the upcoming opening of M+ Museum at West Kowloon Cultural District show that art-centric designs aren't limited to galleries anymore. With more cutting-edge venues and events coming our way, Hongkongers will be able to bounce from one artistic corner of the city to another in 2020.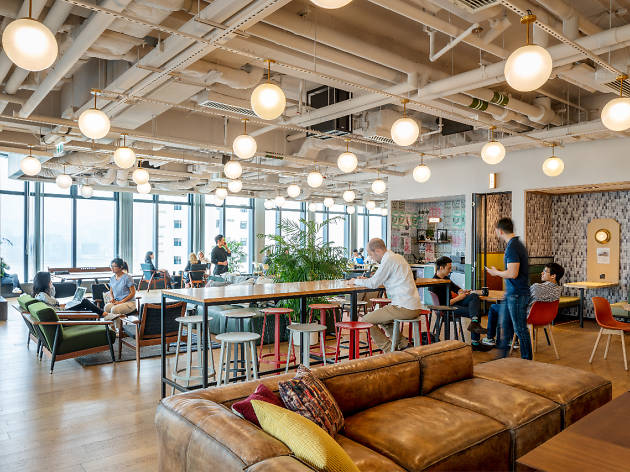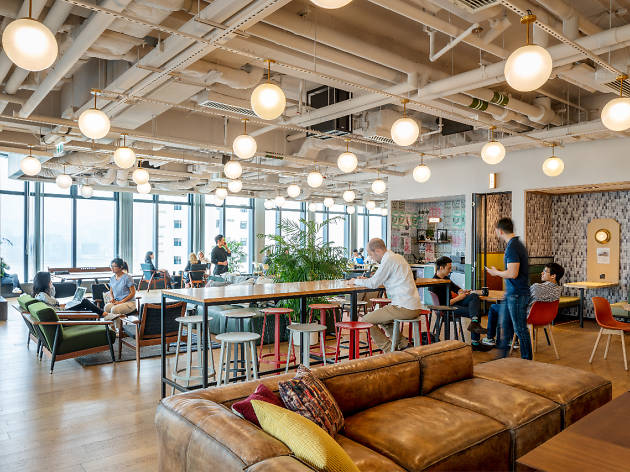 Photo: WeWork Tower
Coworking spaces in Hong Kong have undergone a period of tremendous proliferation in recent times, and there is no sign of this trend slowing down in 2020. Numerous niche coworking spaces are continuing to offer diverse environments and stellar amenities, from posh designer spaces (The Work Project) to more laid-back options (Missolink) for freelancers. At the same time, international chain companies such as the TheDesk and WeWork, are now creating the next iteration of the coworking phenomenon, the "co-work 2.0". This networking scheme aims to promote members' businesses and help members to build strong links within the community and beyond, which has become an attractive aspect to many small businesses and startups. The coworking footprint in Hong Kong is now riding a maturity curve and will be getting even more established than before in 2020.