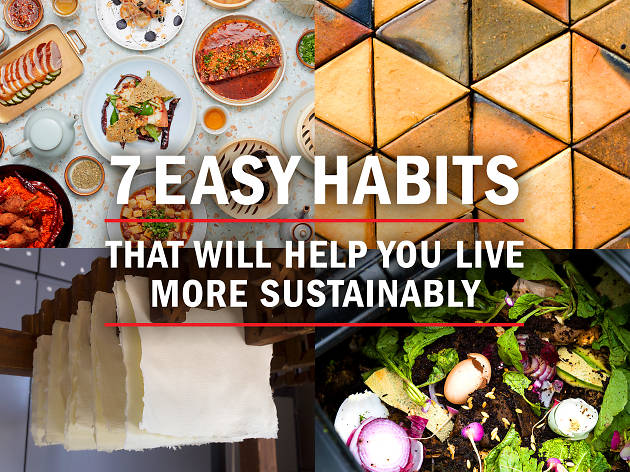 7 easy habits that will help you live more sustainably
Green is the new black
Being green should be on everyone's mind, given the lasting impact it has on our planet and future generations. But if going zero-waste sounds like a daunting task, don't worry because it's not supposed to be a feat that can be achieved overnight. Instead, look to incorporate simple sustainable habits into your daily routine, the way Malcolm Wood and Xuan Mu have done. Co-founders of Maximal Concepts, the pair recently opened John Anthony, a 7,000 sq ft restaurant that serves contemporary Chinese fare and an impressive selection of gins. More importantly, it's the city's most ambitious sustainably designed restaurant to date.
According to Wood and Mu, the basic principles that make their latest opening green are things that can be easily done at home as well. So from using energy-efficient lightbulbs to cutting down on food waste, here are their tips on how to incorporate Earth-saving habits into your everyday lives.
Tips for living sustainably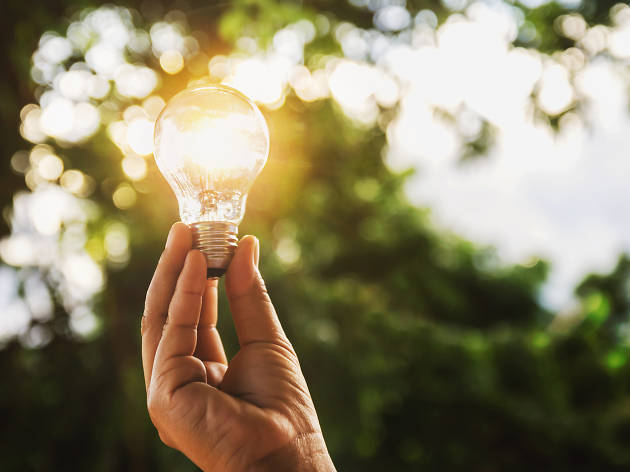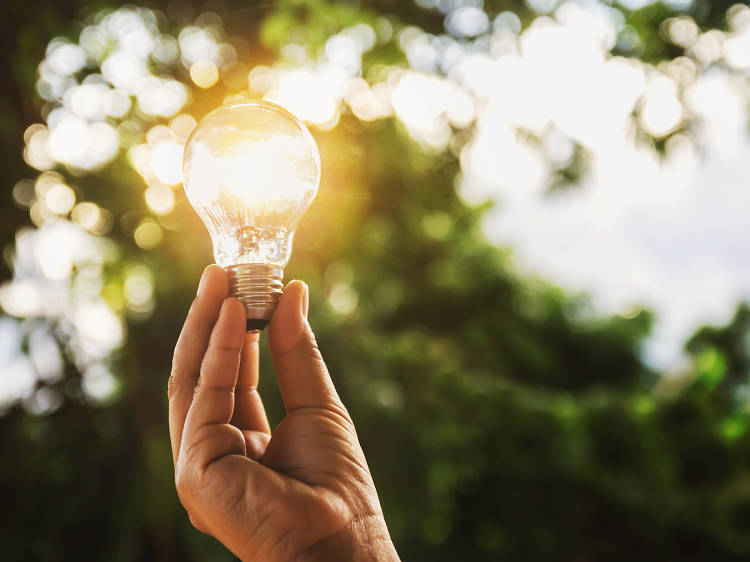 John Anthony runs on a range of energy-efficient lightbulbs, which save anywhere from 25 to 80 percent energy compared to regular bulbs. At home, doing something as simple as changing from halogen to LED lights will not only make you more energy-efficient, but will also half your utility costs in the long run. As Wood puts it: "It helps yourself, it helps your bills, it helps the environment. It should be something everyone does tomorrow."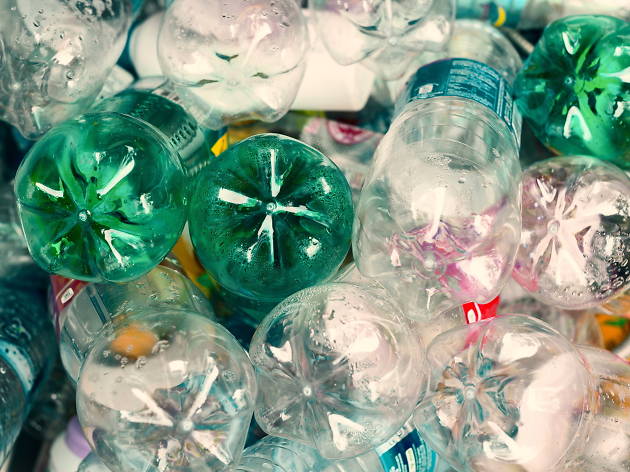 Boycott all single-use plastics
No surprises here, given the wave of shops and restaurants pushing to reduce their plastic consumption in recent months. But it's not just about banning straws – something that Maximal Concepts has done for years – but also about pressuring major corporations and the government to reduce the wider network of single-use plastics, especially for food packaging. Wood cites recent supermarket protests, where consumers unwrapped extraneous plastic packaging and left them at the checkouts, as good examples. "This [forces] supermarkets to turn to their suppliers to say, 'we're not going to buy this because the customers don't like this anymore,' and so you're creating a knock-on effect," he says.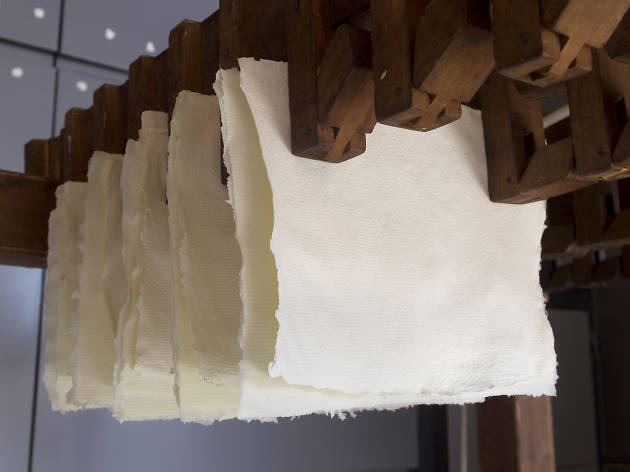 You can bring your scrap paper to designated collection bins around town, but you can never really be sure whether or not it'll end up in a landfill. So why not DIY and take on recycling yourself? That's what Maximal has done, setting up a small paper-press facility in its office to recycle outdated menus and other bits of paper. In fact, if you visit John Anthony, you'll notice that the menus are all handcrafted from pulp taken from its sister outlets. Making your own recycled paper is fairly simple (and there and tons of tutorials online). It does get a little messy though, but that's all part of the fun.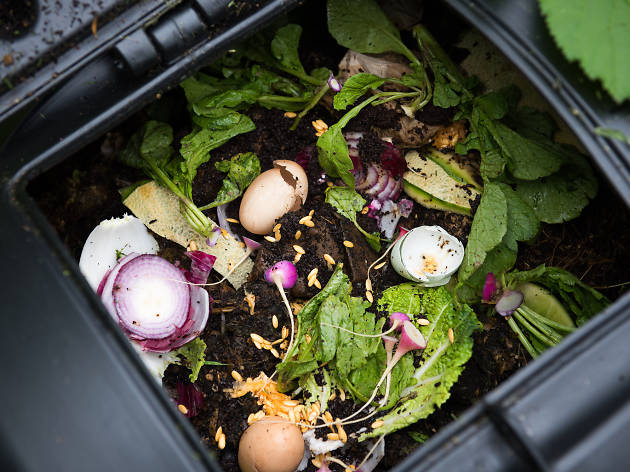 To combat food waste, the team at Maximal works with Hysan Property to bring its food scraps – including meat, vegetables, fruits and rice – to the Organic Resources Recovery Centre in Lantau, where its composted and turned into useful materials such as fertiliser. Wood encourages others to do the same by seeking out food treatment depots or local farms that are willing to take their food waste for similar purposes.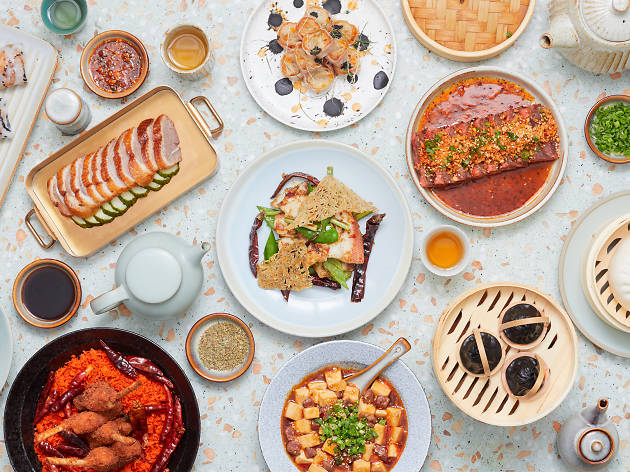 Choose ethically sourced ingredients
Whether you're eating out or in, you can do your part for the planet by choosing ingredients that have been ethically produced. One of the easiest ways to do this is to source from highly regulated markets, such as pork from Spain, beef from Australia and lamb from New Zealand. Another step is to go for sustainable alternatives whenever possible. At John Anthony, for example, you won't find any endangered or vulnerable types of fish on the menu. Instead, you'll find things like the fried giant garoupa with golden garlic, which is made with a species of garoupa grown in a controlled and highly sustainable aquaponics pond right here in Hong Kong.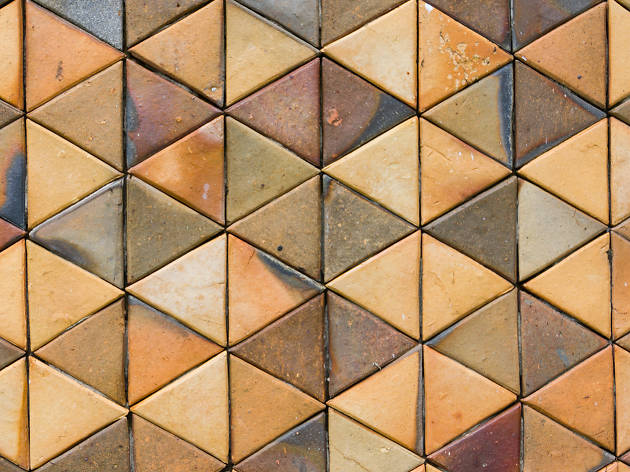 Use reclaimed materials for home décor
If you're thinking of renovating your house or your office anytime soon, consider using resources that already exist. There's a huge reclaimed materials market in China, which is where Wood and Mu sourced a lot of the materials for the design of John Anthony. The floors, for example, are made with reclaimed terracotta tiles from old village houses.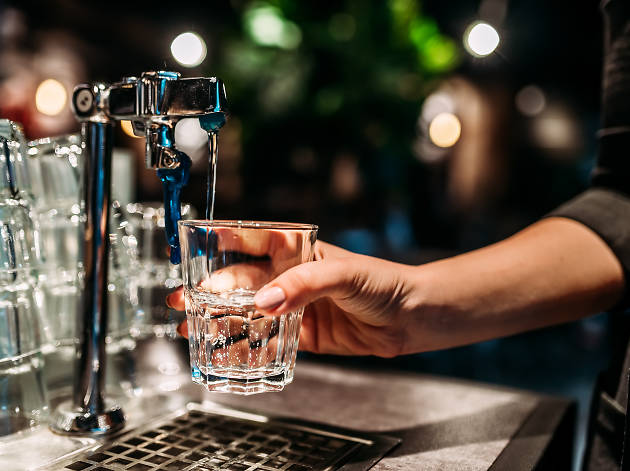 Despite being contrary to Maximal's name, Mu says that the key to being green is to minimise, whether it's cutting down one's carbon footprint by walking instead of cabbing, or making sure not to over-order at restaurants. Even something as simple as asking bar staff to use the same glass when they make you another gin and tonic can cut down your water consumption. As Mu puts it, "just don't be wasteful."
Ready to eat?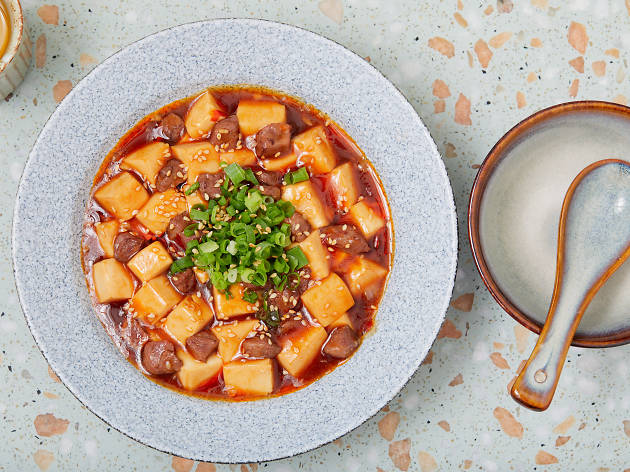 Inspired by the trade that connected the east and the west during the Qing Dynasty, John Anthony serves Chinese dishes with innovative, international influences, as well as one of the largest collections of gin in the region.