15 of the best Hong Kong tours
Discover the Hong Kong's best sights on these top-notch tours around the city
You've checked into your hotel and now you're eyeing up your itinerary. But with more than seven million Hongkongers rubbing shoulders, the Far Eastern metropolis can be an overwhelming place to navigate. Whether you want to slurp noodles from a marvellous market, visit tranquil temples or paddle your way around sleepy villages, find out how to do it all the local way with our pick of the best tours in Hong Kong. Happy exploring!
Best Hong Kong tours
It's easy for tours to airbrush history and paint a merry picture of the past. But Hong Kong Free Tours are known for going beyond the glitz and glamour to highlight the inequalities in Hong Kong society (without veering into righteous poverty porn). This three-hour hike, traversing the ridge of the Dragon's Back, gives you a chance to escape the city for a while. It ends with a local brew on Big Wave Bay Beach – a fine distraction from your aching calves.
Get to know Hong Kong's street art scene on these colourful tours, which lead you around the backstreets and main drags where international artists make their mark in spray paint. Who knows? You might even catch one in the act if you're lucky, and witness a masterpiece in the making.
If you need proof of Hong Kong's cultural diversity, just look to this tour of the Happy Valley Cemeteries, where you'll learn about the various religions once practiced by the dead buried here. But it's not all talk, (though his name might suggest otherwise) so wear comfortable shoes for lots of cemetery strolling.
From wonton, fish ball and/or beef brisket noodles and roast pork, duck or goose soups to Chinese pastries, street food, sweet snacks and not forgetting dim sum too, this tour is, quite frankly, a foodie's heaven. Fancy taking on the 'Won-Ton-A-Thon'? You best arrive hungry is all we're saying.
Experience Hong Kong's burgeoning craft beer scene first-hand on this tour of the city's best breweries. While your head fills with the stories behind the brews, your glass will be filled no less than 14 times. Luckily, it's only a 100ml at a time so you should still be able to find your way back to your hotel.
Hong Kong is always a bustling city – but trust us, it really comes alive after dark. This nighttime stroll takes you from the peaceful Kowloon Walled City Park through the frantic, bright lights of Mong Kok market and ends with a history talk on the calming waterfront. Along the way, you'll try Thai street food and a Cantonese delicacy, all washed down with a nice cold beer. Sounds good to us.
Wend your way through the densely packed markets that firmly stand their ground while the hulking shadows of online retail giants and big department stores loom ever closer. Not only can you pick up fresh blooms and fruit and veg from perky locals, but you'll get handy tips on how to tell the real jade from the fake. Happy bartering!
Are you ready for some serious noodle slurping? The first stop on your culinary journey is the hole-in-the-wall wonton noodles restaurant, where you can get to grips with a pair of chopsticks. Next up, it's time for a tasty dim sum breakfast at a traditional tea house. The tour wraps up with Chinese tea-tasting and scrummy Hong Kong egg waffles for afters. You might need an elasticated waistband for this one.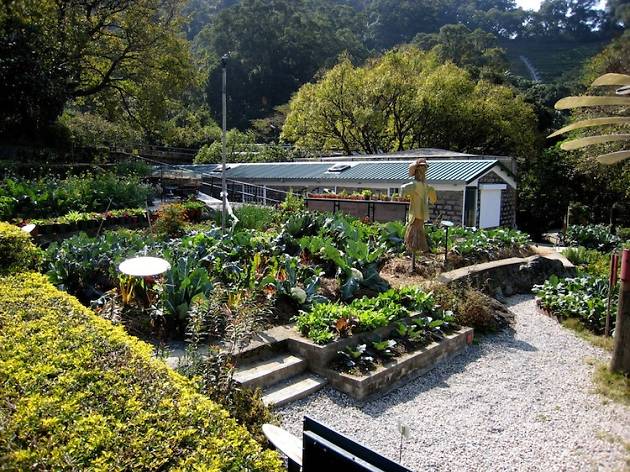 When you're starting to feel hemmed in by the city, it's time do a runner to the countryside. Breathe in that traffic-free air from Hong Kong's highest peak, make a wish on the wishing tree and really feel restored with organic, veggie nosh before visiting HK's oldest walled village. Here you'll hear the tale that gives this tour its name.
Stroll along the golden sandy shores of Cheung Sha's beach in what is probably the best start to a tour ever. From here on it's all enormous Buddha statues, fishing villages on stilts and rugged mountain landscapes. Make sure there's plenty of room on your camera for all those photos you're going to snap.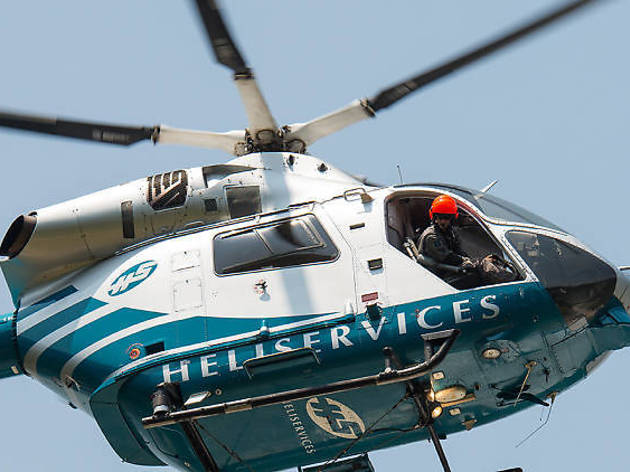 Those with the head for heights can whiz above the Hong Kong sprawl on this helicopter tour, which gives you a dazzling birds-eye view of the city. Tours depart from either The Peninsula Hong Kong, in Tsim Sha Tsui, or the Wanchai Heliport next to the Convention Centre.
Take your Hong Kong experience offroad on one of these fun kayaking tours. Slow the pace down with a paddle around the quiet village of Tap Mun. Refuel with a local lunch before burning it off on a hike up to a 400-year-old temple. Don't forget your waterproofs.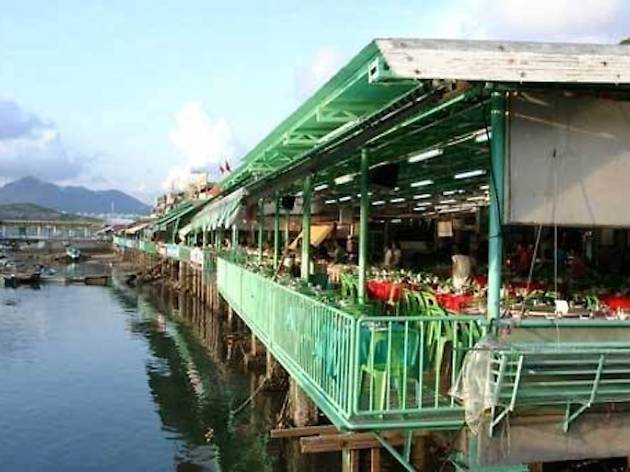 Lamma Rainbow
If you thought Hong Kong's street food was good, just wait until you try its seafood, the freshest of which can be found on Lamma Island. There are three hiking trails geared at different levels of fitness, from the leisurely hour and a half to the more sweaty two-hour hike over more mountainous terrain. Choose wisely!
Bring plenty of water and snack reserves for this tour of Hong Kong's hauntingly beautiful abandoned villages, which were vacated after industrialisation swept across the city in the 1950s. You might not meet any actual ghosts but compasses are said to go haywire in So Lo Pun. Creepy stuff.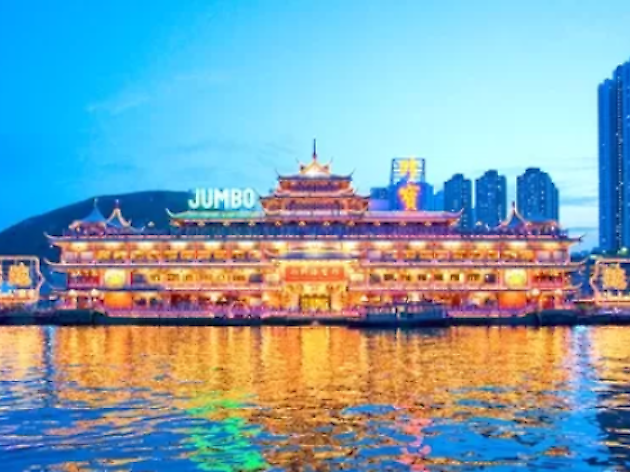 Tour East Hong Kong
Night Cruise & Dinner at Jumbo Floating Restaurant
Add a splash of luxury to your trip with a dinner and cruise on the well-loved Jumbo Floating Restaurant. The evening begins at sunset, probably because that's when you can snap the best champers-in-hand selfies.