Heads up! We're working hard to be accurate – but these are unusual times, so please always check before heading out.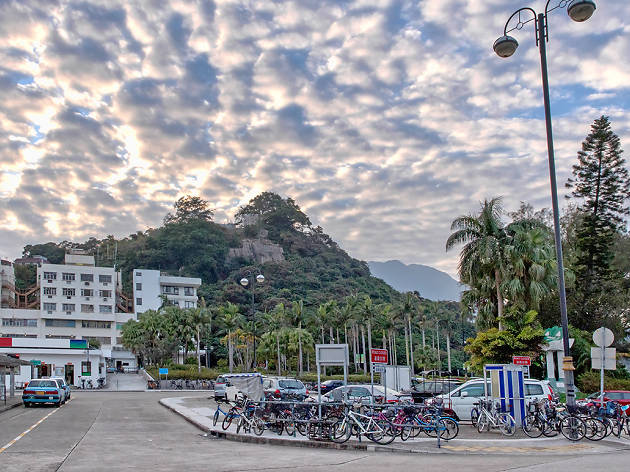 Mui Wo: The Ultimate Guide
Discover all the best restaurants, landmarks and things to do in Mui Wo
There's nothing better than a cheeky trip to South Lantau. The place fits nicely somewhere between unspoiled beauty and slight urbanisation – it has a McDonald's, which is generally one signifer of a thriving civilisation. But we're more interested in discussing the merits of Mui Wo than depressing fast-food. One of South Lantau's busiest neighbourhoods, the town is a fascinating tapestry of the rural and the oppidan. If you've got a day to explore and an empty stomach, there's a huge amount on offer.

And if Lantau seems just too far to go – shame on you – check out our guides to the likes of Kwun Tong and North Point.
The best things to do in Mui Wo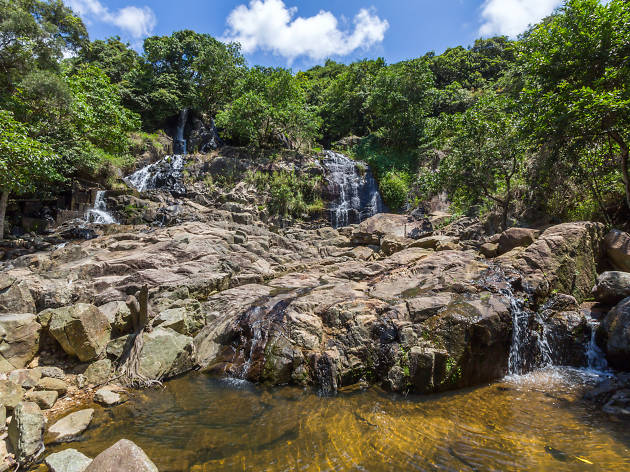 Have a picnic and a dip at the waterfalls
Although hardly a hidden gem or any sort of best-kept-secret, the Silvermine Waterfalls never seem to be particularly packed, even at the weekends. The spot is easily one of Hong Kong's most easily accessible waterfalls – a gentle stroll, really, unlike certain other scenic spots in our SAR. There's even a lovely little seating area replete with tables and chairs (they've thought of everything) which makes for an ideal picnic spot.
This dovetails nicely with the waterfalls as they're right next to each other. Sure, it's not exactly Bruce Wayne's bat cave and certain sections are closed off because it's too dangerous, but it is home to a very rare species of bat. And hundreds of them at that...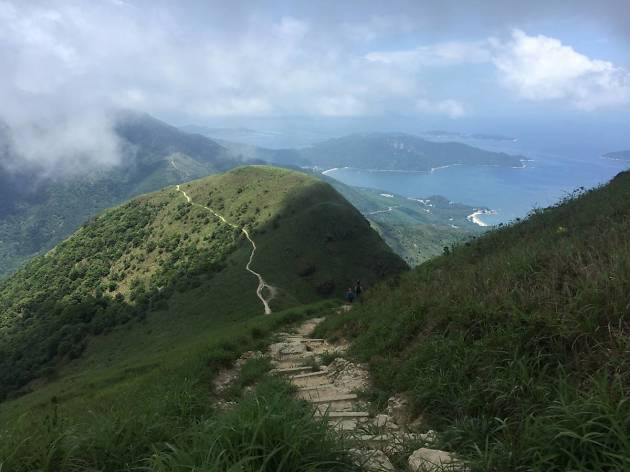 Mui Wo's an excellent starting point for the litany of trails that dot South Lantau, which run the whole gamut from easy to fuck this. For the former, try Stage 12 of the Lantau Trail to Pui O, a roughly 2.5-hour affair that's fairly flat and straightforward. For something more challenging, opt for stages 1-3 of the Lantau Trail. A 13.5km affair likely to take around four hours, the hike concludes at the Big Buddha.
Check out the water buffalo
Worst suggestion ever? Bear with us. One thing you'll notice as you wander the sun-soaked streets of Mui Wo is the hilarious free reign given to the town's cows and water buffalo. They have no time for paddocks, fields and other pathetic bovine trappings. These local legends own Mui Wo and they wander the streets in a fashion reminiscent of the Queen in one of her many Rolls-Royce. It's striking and instantly makes you feel like you're a million miles away from the hyper-metropolitan ways of Central or TST. A word of warning however, Mui Wo ain't no giant petting zoo – if you go quietly about your business, so will they.
Said to be around 400 years old, this is by far the oldest temple in Mui Wo. Situated in Pak Ngan Heung – itself a lovely little village to wander around – legend has it that when silver was discovered in the surrounding mountains, the villagers fought over the land. To settle the dispute fairly, this temple was built to invite the gods to witness settlement of the arguments. After visiting, you'll be gasping for Man Mo(re).
Sommer Life Beach Retreat is the perfect place to rejuvenate, although it costs money unlike the other free suggestions on this list. Located in a secluded area just off Silvermine Beach, relax, meditate and have a life coaching session with owner Nathalie Sommer that leaves you feeling refreshed and inspired. From $1,190 a night. Silvermine Beach, Mui Wo, Lantau, 5501 8633; nathaliesommer.com.
Currently, the public facilities such as the toilets and changing areas at Silvermine Bay Beach are closed for renovations. Thus, arguably, there's never been a better time to visit. You might think we're being silly but this development (or lack of) has scared away the masses that used to frequent the beach meaning this is now one of the quieter and, by proxy, cleaner beaches on South Lantau. The nearby restaurants are very understanding if you need the toilet, so, really, there's little to worry about.
The best bars, restaurants and cafes in Mui Wo
Want more neighbourhood guides?
This underappreciated neighbourhood is home to brilliant Michelin-recommended eateries, historic and culturally important landmarks and unique art galleries. This is the best of North Point.