St Stephen's Chapel Christmas Fete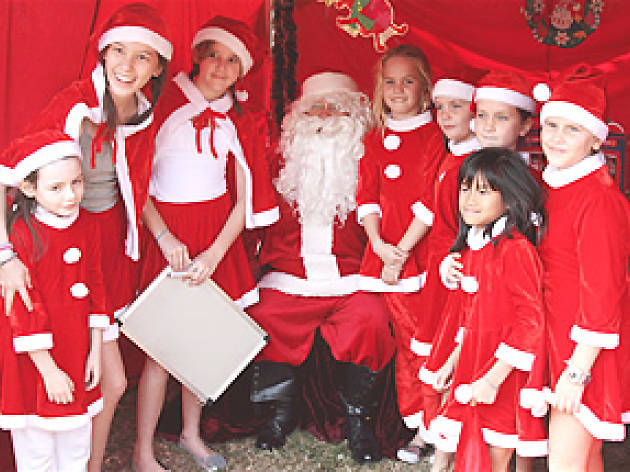 Traditional Christmas market in Stanley, complete with Chinese lion dancers and Santa Claus arriving on a helicopter.
This annual traditional English fete in Stanley features bouncy castles, entertaining games and stalls, and plenty of food and shopping. Chinese lion dancers perform before Santa's grand arrival by helicopter at 12.30pm. Clearly, the reindeer are busy.