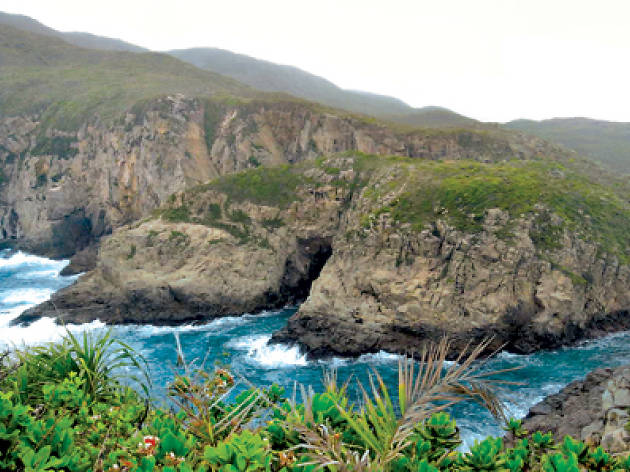 Time Out says
Rough, rugged and wild, Tung Lung Chau is the craggy cousin of Hong Kong's island family. It's regarded as the best place for rock climbing in the territory, with multiple routes of varying difficulty. There's a campsite on the northeast of the island, about 20 minutes' walk from the ferry pier. Close to the campsite is what now remains of Tung Lung Chau Fort – built between 1662 and 1722 it used to defend the island from pirates, but it's somewhat rundown nowadays.
There's one main paved trail on the island, which loops from the pier to the top of a hill, offering great views. This trail passes by the largest and oldest rock carving in Hong Kong – measuring 1.8m by 2.4m, it's (apparently) a depiction of a dragon and is said to be over 5,000 years old.
The main path isn't too challenging so if you want some adventure you can try out one of the smaller trails back down from the hill. Be warned, however – these can get tricky. If you're interested to climb here, there are several local groups who make regular trips, although be prepared for crowds on weekends. Check bit.ly/TungLungChauGuide for more information.
One thing not to miss:
Get the chalk bag out – it's all about the climbing.
How to get there:
The public ferry to Tung Lung Chau departs from Sam Ka Tsuen Public Pier, Yau Tong, several times per day until 4.30pm. The last ferry leaves Tung Lung Chau at 5pm daily. See bit.ly/TungLungChauFerry for the complete ferry schedule.
Details
Users say