The West Kowloon Art Park launches inaugural Freespace Jazz Fest
Experience the green, cultural and F&B offerings at the new West Kowloon Art Park during a weekend of jazz music, performances, and much more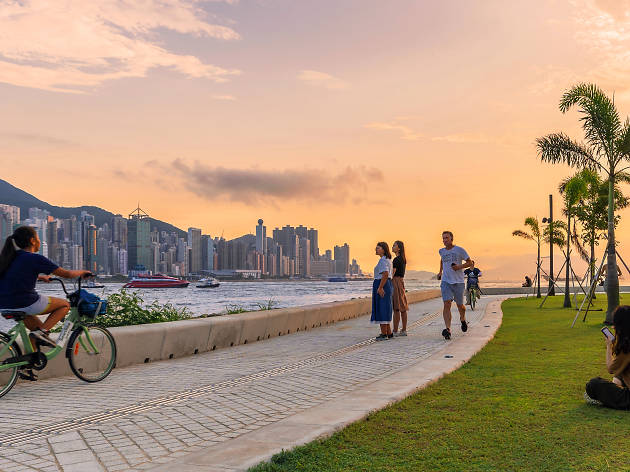 Fall is finally upon us, bringing with it the elusive cool, crisp temperatures that make hanging out outdoors a breeze. It's timely, then, that the West Kowloon Cultural District is opening its Art Park and waterfront promenade, an outdoor cultural hub boasting lush green spaces, scenic harbour views, alfresco cafes, and—of course—plenty of visual and performance art to enjoy. And why not begin exploring the park via its upcoming Freespace Jazz Fest? Adults, children and pets of all ages are welcome. By Leanne Mirandilla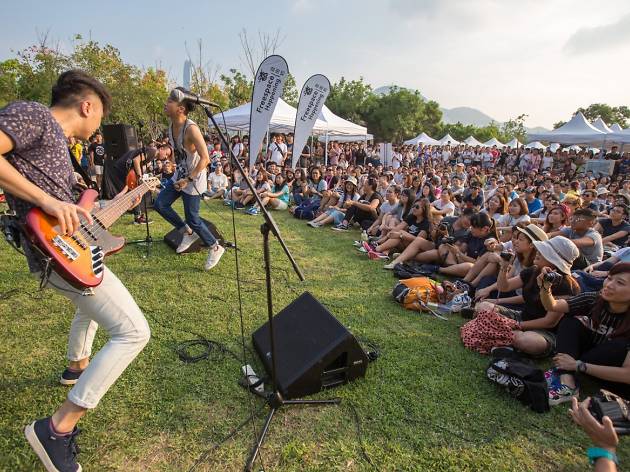 West Kowloon Art Park
The park's re-opening coincides with the launch of its flagship event. Taking place from November 9-10, Freespace Jazz Fest offers a unique blend of free and ticketed events across the site's indoor and outdoor spaces. Not only will over 20 local and international jazz acts showcase their talents, there will be a wide range of other activities – from family-friendly programming and screenings to outdoor ballet and market stalls – running, too.
Jazz artists and groups you can expect to see at theatre space The Box and on the Great Lawn include the famed Smithsonian Jazz Masterworks Orchestra, the national jazz orchestra of the United States, Okinawa's Takashi Hirayasu, "original psychedelic world music project" Senivoda from Melbourne and Taiwan's Outlet Drift. Hailing from Hong Kong are the Patrick Lui Jazz Orchestra , Tjoe with NTBM, Teriver Cheung and Ensemble Transience, and many more. Besides the performances, you can also join meet the artists sessions to learn more about their inspirations and creative process.
Elsewhere in the park, the Hong Kong Ballet will be putting on a jazz-inspired dance rendition of The Great Gatsby as well as other site-specific performances, while lifestyle-driven cinema group MOViE MOViE will be showing screenings of music films and documentaries like Waltz for Monica, Buena Vista Social Club Adios and 20 Feet From Stardom. Pick up a souvenir or get started on your Christmas shopping at the handicrafts market, which boasts over 40 stalls, or unwind with some craft beer at the Lau Bak Livehouse.
Make it a family affair with Jazz for Kids, a special interactive family concert where jazz musicians collaborate with the audience to tell the story of little Siu Kwai.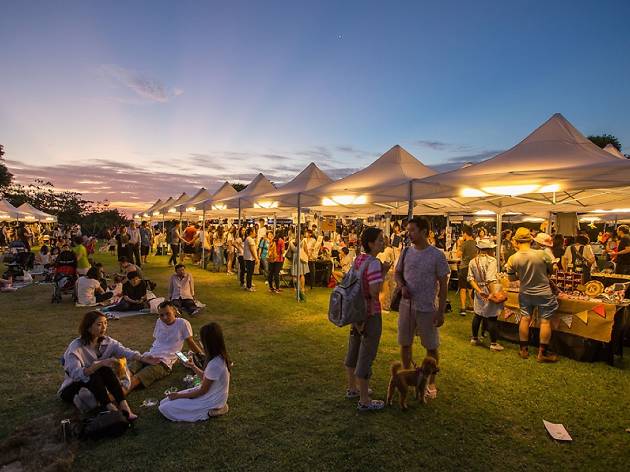 West Kowloon Art Park
Aside from the array of jazz fest goings-on, there's plenty to do at the Art Park itself. The park's wealth of open, green areas provide ample space for a picnic with family or friends, while the scenic waterfront allows for leisurely strolls and photo ops. You can even borrow a SmartBike, which are available for both adults and kids, to ride around on. Besides being child-friendly, the park also welcomes pets throughout its grounds. There's even an off-leash Pet Zone equipped with facilities where pets can freely play and run.
And once the jazz fest is over, you can expect many other events –from outdoor live music and screenings to exhibitions and markets – to take place here all year round, most of which will be free. Freespace houses Hong Kong's largest black box theatre The Box and cafe-slash-bar and music venue Livehouse, which are perfect for theatre productions and other performances. Gallery M+ Pavilion will be re-opening after a temporary closure with a new exhibition on December 7. There's also the Competition Pavilion, where you can view the winning design of the Hong Kong Young Architects & Designers Competition. Meanwhile, the Great Lawn is an ideal spot for handicraft markets and other outdoor events. Nature lovers can take advantage of the regularly run Park Tour and Workshop, which introduces visitors to the park's various tree species.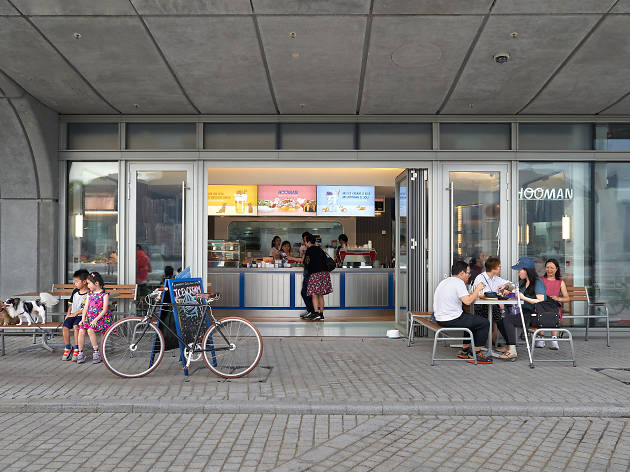 West Kowloon Art Park
There are three cafes along the waterfront where you can take a break and recharge, each offering different dishes and drinks. Enjoy classic European comfort fare like pastas, pizzas, and ice cream at Café Bohème, or pay a visit to pet-friendly cafe Hooman by the Sea with your pooch, where you can order snacks like hot dogs and pastries along with iced drinks and specialty coffee. There are even treats like dog ice cream for your furry friends, too. Alternatively, you can opt for a light brunch or a scrumptious dinner menu at the new Lau Bak Livehouse bar and kitchen at Freespace too. Finally, there's REST, which serves up coffee by day and cocktails by night; try requesting a customised pairing of a drink to your food. Watch out for upcoming new establishments, too; PANO, FAM and Wabi Sabi Coffee Kissa will be opening soon.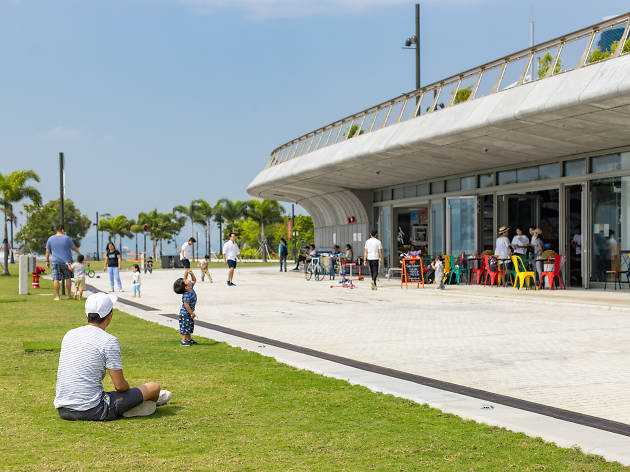 West Kowloon Art Park
Getting there, getting around
The West Kowloon Art Park is easily accessible from the Kowloon MTR station, while the Xiqu Centre is in close proximity to the Austin MTR station. The cultural district is also reachable via other public transport or by car; cafe patrons can even take advantage of free parking. Once you're there, you can explore using the SmartBike bike sharing program or simply amble around on foot, enjoying the cooler weather, lush views, and various sights.