Your guide to public transportation in Hong Kong
The ins-and-outs of getting around the city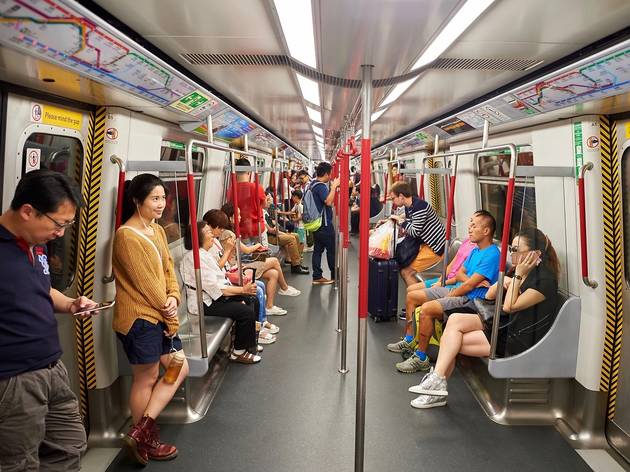 Hongkongers have a reputation for being somewhat argumentative (or should we say passionate?), but the one thing everyone agrees on, time and time again, is how great our transport system is. Some might even say that we're annoyingly smug about it, but who could blame us? Hong Kong is well known for having one of the most sophisticated and efficient transport systems in the world, and a whopping 90 percent of daily journeys are carried out on public transport. The options are plentiful and affordable, from the historic trams running along Hong Kong Island to the citywide double-decker buses and much-loved MTR – all you need is an Octopus card. By Annette Chan
Public transport in Hong Kong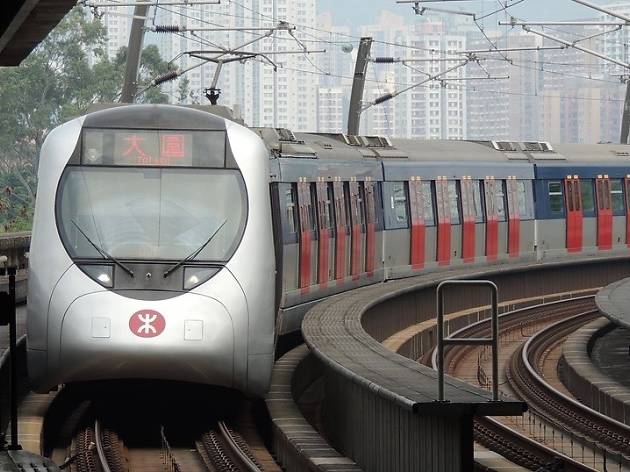 Over the years, Hong Kong's Mass Transit Railway – MTR for short – has earned a reputation for being extraordinarily efficient, well maintained and easy to use, and is held as the gold standard for urban metro systems. It even gave us the wonder that is the Octopus card, for which we are eternally grateful. The MTR network currently comprises 11 lines spanning across 93 stations and 68 light rail stops – although further expansions are ongoing. Rates are moderately higher on the MTR than on buses, but the trains are more punctual and station exits are often closer, if not linked to, neighbourhood hotspots.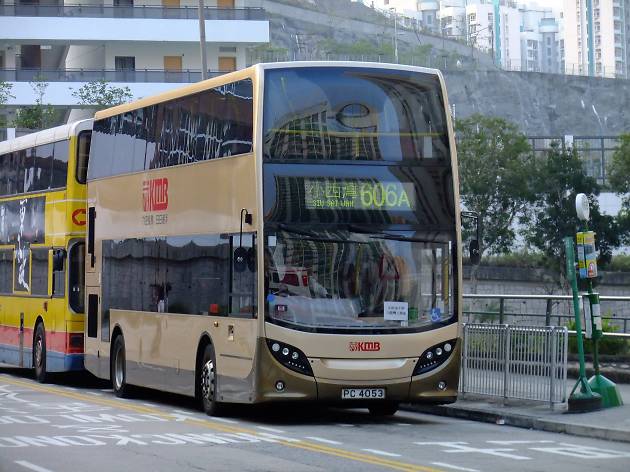 The city has five major bus companies – Citybus, NWFB, KMB, Long Win and New Lantau Bus – covering the vast majority of Hong Kong's developed land. Fares are generally cheap (from $3.40 to a little more than $20), and are often priced according to where you get on – something handily denoted on bus stop route maps. While they're not the most dependable mode of transport during rush hour, buses are a good alternative for those who aren't within easy reach of an MTR station. Another bonus – buses that have a top deck (i.e. most of them) can provide great views.
Image: By Will629 / CC BY 3.0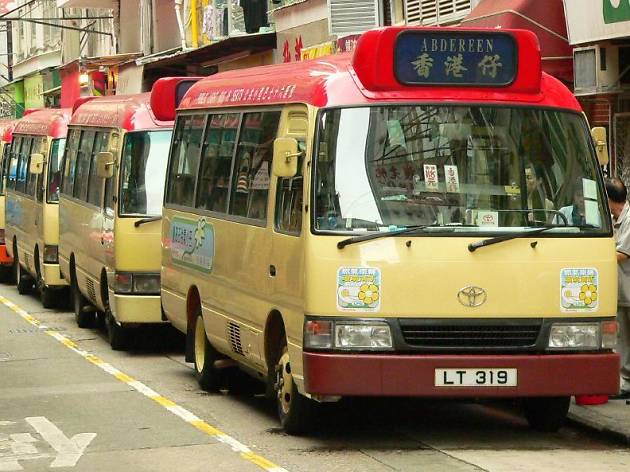 hansens-hikes.com
Public Light Buses – commonly known as minibuses – have a reputation for being a little too fast and furious. Over the last few years, these 16- to 19-seater vans have been installed with seatbelts and speedometers to keep passengers safe and drivers under the speed limit, although this has been more effective on green minibuses, which are regulated by the Transport Department. Fares depend on where you alight or depart, and can be paid by Octopus on green minibuses. Red minibuses, which operate on more changeable routes and which don't have fixed fares, must be paid for in cash. While they fill up quickly during busy hours, the one huge advantage minibuses have over regular buses is that passengers can request where to disembark.
Image: hansens-hikes.com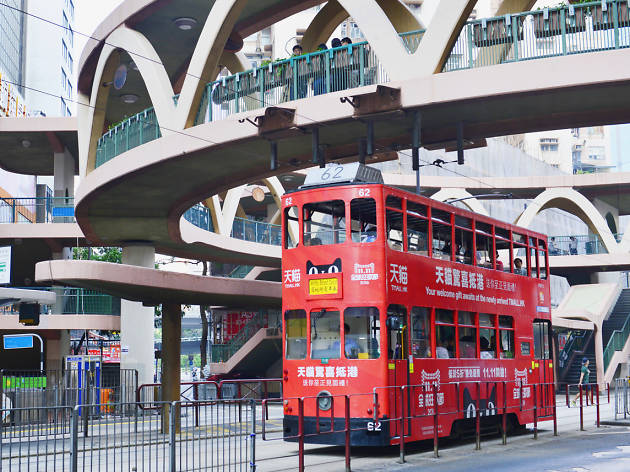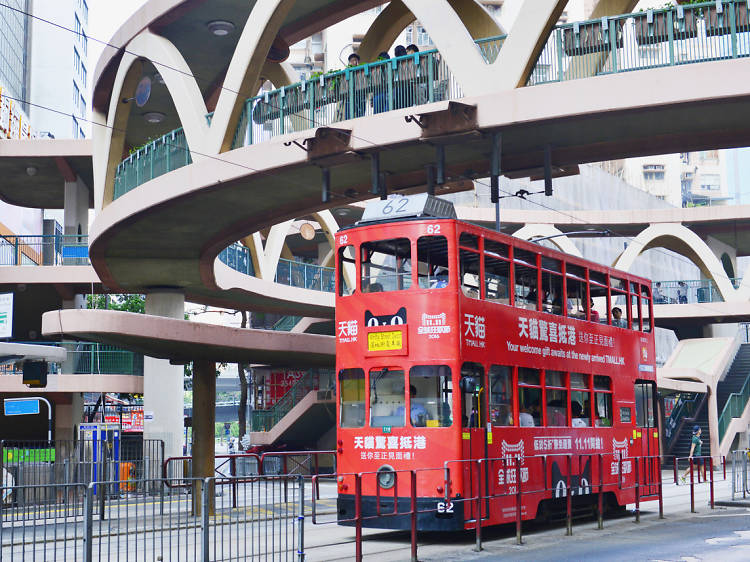 Hong Kong's iconic trams have been operating since 1904, but don't be fooled into thinking they're just a relic of history. Fondly nicknamed 'ding ding' by locals after the sound of their warning bells, the double-decker trams are as much a tourist attraction as they are an essential mode of daily transport (and they're environmentally friendly to boot!). Routes span from Kennedy Town to Shau Kei Wan with adult rates coming to a flat $2.30, making trams the cheapest – albeit slowest – way to get around town. For a leisurely and affordable way to see Hong Kong Island, take an hour or two to ride the full 13km tram route and experience the city from this mobile piece of heritage.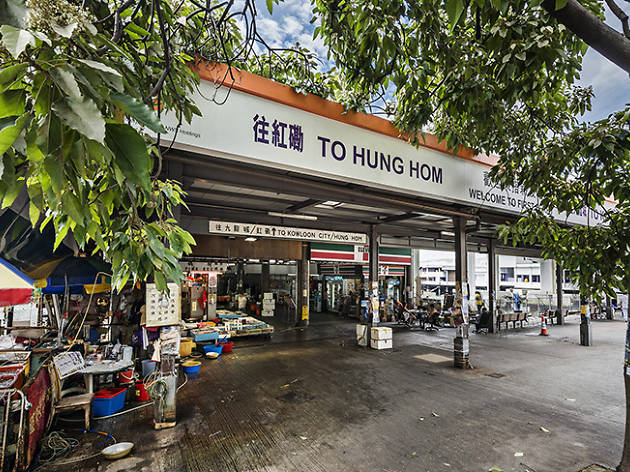 Wayne Lui
As the oldest operational mode of transport in the city, the city's ferries are a much loved icon of old Hong Kong. Just like the tram, it's also still a very popular way to get around town. On top of the instantly recognisable green and white Star Ferry, which carries passengers across Victoria Harbour, there are ferries shuttling between piers in Central, Wan Chai, North Point, Tsim Sha Tsui, Kowloon City, Hung Hom, Kwun Tong, Tuen Mun and many of the bigger Outlying Islands. If you're looking to go a little further afield, you can also catch a ferry from Sheung Wan or Tuen Mun to Macau. Fares range from $2.7 dollars for the Star Ferry to over $150 for Macau routes.
Planning when to visit?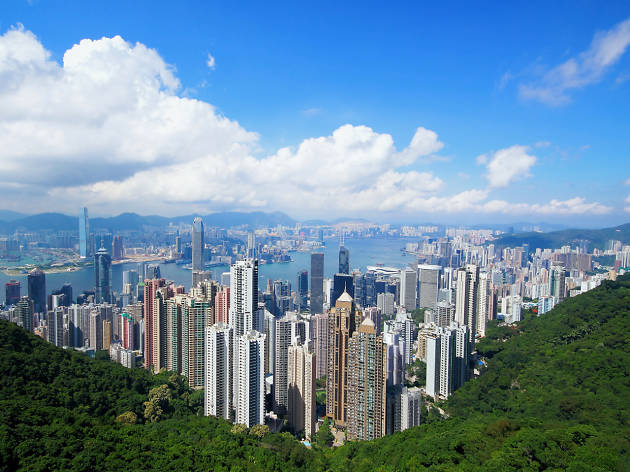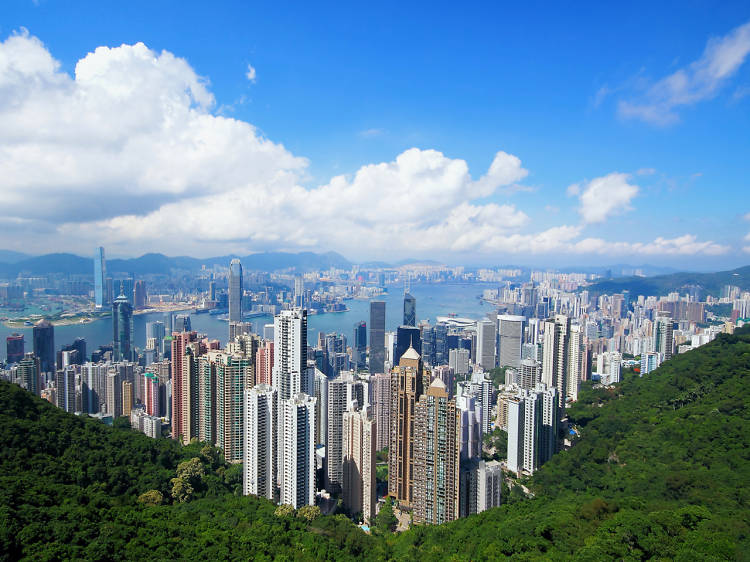 Hongkongers have a tendency to obsess over the weather – and, unlike our neighbours in Southeast Asia, we actually do have seasons. That being said, our varied social calendar also makes a big difference in your experience of the city, so we've put together this handy guide to help you determine when exactly to come to Hong Kong.