Risqué business: Burlesque around the world
Burlesque shows are hot stuff across the world. Haidee Chu selects the best events, festivals and even games to visit in the coming months.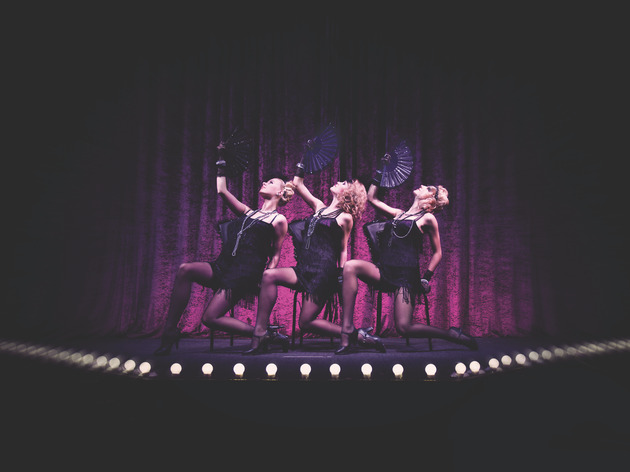 A holiday isn't all about seeing the typical sights – some people are also looking to experience different sides to cities. There's probably no better way than by checking out some of the hottest burlesque shows and festivals across the world. Spice up your trip with saucy corsets, cabaret songs, comical skits with curvy chicks and plenty of dirty dancing, plus a few boobs here and there, in places like London, Montreal and Bangkok.
Burlesque hasn't always been about the sexy teasing, though. Fishnet stockings and tassels aside, it originated in the 1700s and 1800s in Europe as a theatrical way to mock and ridicule ballets, operas and plays. Pretty women were often a feature but it wasn't until the shows were given a kinky overhaul in the USA well into the 19th century that the more risqué style emerged. And, pretty soon, the predominantly female casts providing plenty of leg and hilarity went global. Yes, there were crackdowns on the art form and periods of zero interest but it enjoyed a re-emergence in the 1990s under the neo-burlesque moniker. And it's been popular across the globe ever since. So, slip on your corset and step this way, ladies and gentlemen, as we place the spotlight on the best burlesque fests and shows this year.
Le Paradis Latin
Daily, Paris, France
If burlesque were a city, it'd be Paris. Sure, the French capital's got plenty of romance in the air already but the shows at Le Paradis Latin add some sexy fun into the mix. And it's fitting as, along with London and New York, Paris was at the forefront of bringing tastefully erotic burlesque to the masses. Le Paradis Latin first opened its doors in January 1886 and it wasn't long before it became one of the most beloved cabaret spots in the world. Authenticity is the key here, as are frilly shows, comedy and even acrobatics. Its evening dinner shows are world famous and the girls, of course, do a cracking rendition of the trademark cancan. Want to enjoy burlesque with a good dose of history? Le Paradis Latin is the place to be. 28 Rue du Cardinal Lemoine, Paris, +331 4325 2828; paradislatin.com
Calypso Cabaret
Daily, Bangkok, Thailand
If you want a taste of the rainbow, forget about Skittles. Go to Bangkok. Nothing says diversity better than the cabaret shows at the Calypso Cabaret. Performed predominantly by transgender artists, the burlesque feast at this internationally acclaimed venue offers an experience that few places in the world can match. Steamy dances by Marilyn Monroe? Check. Crazy imitations of Beyoncé and Elvis? Check. Prepare to be dazzled by some of the best burlesque dance routines in Asia alongside some side-splitting comedy routines. And this isn't just about entertainment. It's also about empowerment. Burlesque by transgender artists. Something unique. 2194 Charoenkrung 72-76 Rd, Bangkorlaem, Bangkok, +662 688 1415; calypsocabaret.com
Burlesque Hall of Fame
Every Tue-Sun, Las Vegas, USA
You didn't expect anything less from Sin City, did you? Actually, the Hall of Fame isn't a show per se. It's more of a museum. Opened in 1965, it's the perfect place to learn about the art form and celebrate its long history and place in the entertainment world today. Showcasing a plethora of exotic exhibits, the venue serves not only as a storyteller that reiterates the captivating history of burlesque but also as a source of inspiration that continues to empower artists. Also, it's moving into a bigger gallery space in the coming months where it will explore the history in new ways. The museum hosts its annual Burlesque Hall of Fame Weekend every June. Events include the Miss Exotic World Pageant, as well as a series of acts that involve seriously saucy stripteases, captivating cabaret shows and ace artists from across the generations. 520 E Fremont St, Las Vegas, +1 888 661 6465; burlesquehall.com
New York Burlesque Festival
Sep 29-Oct 2, New York, USA
We think we've worked out why New York is called the Big Apple. It's because there's loads of big apples on display every year at the New York Burlesque Festival. This year's celebration is the fest's 14th edition. Expect wild performances at a handful of the city's best nightclubs, with more than 100 acts, including boylesque (work it out) and classic burlesque. Performers hail from almost every corner of the world, bringing an array of different cultural takes with them. Don't miss the annual Golden Pastie Awards, also known as the 'Oscars of Burlesque'. The fest hasn't seen an empty seat since its debut in 2003. Various nightclubs in New York; thenewyorkburlesquefestival.com
Montreal Burlesque Festival
Oct 13-16, Montreal, Canada
If you believe maple syrup and poutine are the best things in Canada, you've never been to a burlesque show there. The scene is nothing short of exuberant. And one of its flagship events is the Montreal Burlesque Festival. For the eighth year, sexy star Scarlett James is hosting the fest. Headliners include New Zealand's MisRed Delicious, New York's Sydni Deveraux and 'The Asian Sexation' Calamity Chang. Club Soda, 1225 St Laurent Blvd, Montreal, +1514 699 6620; montrealburlesquefestival.ca
Tournament of Tease Final
Nov 26, Johannesburg, South Africa
Consider this the ultimate showdown, as the best rookie burlesque performers from across South Africa have worked their butts off, quite literally, since May to get to this grand final. Part competition and part revue, the event features not only the six finalists competing for the king and queen titles but also acts from some of the most seasoned burlesque divas in the world in a festival atmosphere. Exact location TBA, Johannesburg, +27 84 630 2662; tournamentoftease.co.za
World Burlesque Games
Dec 9-10, London, UK
Cabaret and transgender shows. Festivals. A museum. We've covered it all, right? Yeah, not quite. London tops the bill by hosting the World Burlesque Games. The capital city has been a showgirl heaven ever since the heyday of burlesque but it raised the bar in 2012 when these annual games began in tandem with the London Olympics. From comical circus acts to seductive stripteases and timeless burlesque shows to fresh avant-garde performances, WBG has got it all. Talents from across the world gather to flaunt their stuff in the hope of bringing home a winning crown. Forget about Rio. The real games begin in December. Conway Hall, 25 Red Lion Square, London; worldburlesquegames.com