Heads up! We're working hard to be accurate – but these are unusual times, so please always check before heading out.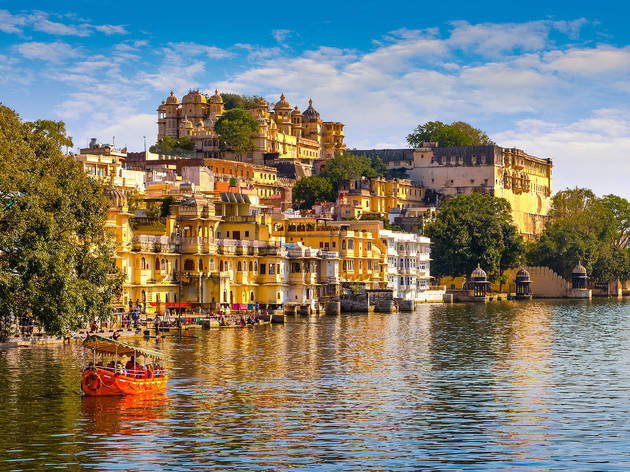 The 21 best places to visit in India
Spanning cities, desert, beach, jungle and Himalaya, these are the very best places to visit in India. It's time to plan your dream itinerary
You couldn't fault India for diversity and charm. From the snow-covered Himayala to the golden dunes of the Thar Desert, this country makes for a radical collision of terrains, cultures and wildlife. As far as holiday destinations go, few are as fascinating. And in fact, whether you're in search of royal splendour, a chilled-out beach hideaway, a jungle safari, a vibrant city break or just a healthy dose of history, you'll be raving about any trip here for years to come.
Researching where to visit in India? Certain regions have remained perennial favourites for decades. Many first-time visitors to India fall for the slow pace of life in backwater-riddled Kerala, while others prefer the grandeur of the Golden Triangle circuit, stretching from historic capital Delhi to Agra – home to the Taj Mahal – to palace-filled Jaipur. Beyond these tried and tested areas, however, there are various under-the-radar places to stay that are slowly but steadily luring in more adventurous visitors. Mysore in southern India draws yoga enthusiasts from around the world, and fauna-packed Madhya Pradesh is becoming a go-to destination for wildlife buffs. Discover these and more in our pick of the best places to visit in India right now.
Discover India:
The best places to visit in India
India's beautiful, sometimes overwhelming capital feels like a microcrosm of the country as a whole, with its diversity of food, craft and cultures. However, it holds its own thanks to a high concentration of historic buildings, museums and plenty of calming green space. Hectic Old Delhi is a labyrinth of narrow alleys packed with delightful markets and street food, but it's the grand Mughal-era monuments of Red Fort and Jama Masjid that truly dazzle. In New Delhi, trendy shopping and dining precincts such as Khan Market sit alongside historic venues like the tomb-studded Lodhi Gardens.
Discover Delhi:
📍The 13 best things to do in Delhi
🥣The best Delhi street food
🌱Beautiful parks in Delhi
🛍Must-visit Delhi markets
🛎The best hotels in Delhi

The palm-fringed, seaside state of Goa is known for its lively beaches, bars and binge-worthy seafood. Popular beaches such as Vagator and Anjuna are home to casual shacks on the sand, as well as slick resorts, flea markets and plush nightspots. Since its days as a hippie haven in the 1970s, Goa has evolved into very much the sophisticated tourist destination – to see this side of the state, roam colonial-era architecture in the Latin Quarter of Fontainhas, or go bird watching amid sprawling mangroves at the Salim Ali Bird Sanctuary.
Discover Goa:
📍14 great things to do in Goa
🏖Goa's best beaches
🎤Incredible nightlife spots in Goa

The 'Pink City' earned its name from the salmon-hued façades of its Old City, of which the most striking examples are the grand City Palace and Hawa Mahal. Explore the vibrant markets of Johari Bazaar and Bapu Bazaar, however, and you'll find every colour imaginable in block-printed cotton fabrics, dazzling embroidered bedspreads and leather jutti footwear. Rajasthan's capital still retains its royal heritage – just check out formidable hilltop fortresses Amer and Nahargarh, or the host of luxurious 'palace hotels'.
Discover Jaipur:
📍The best things to do in Jairpur

Once known as Madras, Chennai is the centre of India's cultural and artistic heart. You can find classic South Indian fare, fashion and warm hospitality in the historic centre of Mylapore to the seaside of Marina Beach. Looking to let off some steam? Best head to nearby party town Mahabalipuram. But if you want to understand how ancient India lives on within a bustling urban city, then Chennai has plenty to see and do.
Discover Chennai:
📍13 unmissable things to do in Chennai

People are drawn to Pondicherry (also known as Puducherry) for many reasons. The city was a French colonial settlement until 1954, and this history is reflected today in the city's interesting architecture, culture and food scene. Some come to Pondicherry to admire the heritage buildings, others come to soak up the sun and salt at the beach or get active with adventure pursuits.
Discover Pondicherry:
📍The 14 best things to do in Pondicherry
An ever-popular mountain resort town in the state of Himachal Pradesh, nestled amongst high peaks in the alluring lush green Beas valley, Manali is one of the most popular tourist spots in northern India. Visitors come for trekking, climbing, skiing and rafting, to take in the stunning views, mountain air and snow. it attracts plenty of backpackers too, who simply wanting to chill out in the hippie villages surrounding the town.
Discover Manali:
🛎The best hotels and places to stay in Manali
Pune is often thought of as being in Mumbai's shadow – its just three hours away by car – but this Indian destination is exciting in its own right. Thanks to its massive student population and the influx of expats who've been drawn to the cooler, less polluted and less crowded town, Pune is an awesome place to explore. History and culture abound, of course, but exciting restaurants and pubs make it even more vibrant.
Discover Pune:
📍The best things to do in Pune

This delightful north Indian hill station, one of the country's smallest cities, attracts holidaymakers from all over India and beyond. As well as a pleasant, cooler climate in summer – and occasional snow in winter – it's clean and green. Situated at 7,100ft, access is by twisting roads or the popular narrow gauge 'toy train'. The most well-known landmark is the main street, Mall Road: a pedestrian-only walkway, with a variety of shops and restaurants on one side and views across the valley to the other. Everyone comes here, night or day to 'promenade'.
Discover Shimla:
🛎10 incredible hotels in Shimla

Bangalore might be known as the Silicon Valley of India, but there's more to this southern city than tech. You'll find a multitude of cultural, historical, architectural, artistic and natural attractions that will keep you occupied and entertained for days on end.
Discover Banglore:
📍The 19 best things to do in the city
This city is often called the 'Venice of the East' and while this may be a slight exaggeration, the best things to do in Udaipur, all within a strones throw of numerous lakes and bridges, certainly lend it a unique charm. Seemingly frozen in time, this historical city still has a palace with a royal family in residence. No wonder it was the backdrop for James Bond's adventures in 'Octopussy' (screenings of which happen daily around the old city). There's plenty for history and culture buffs to see and do, but there's also incredible food, shopping, and pleasant weather.
Discover Udaipur:
📍The best things to do in Udaipur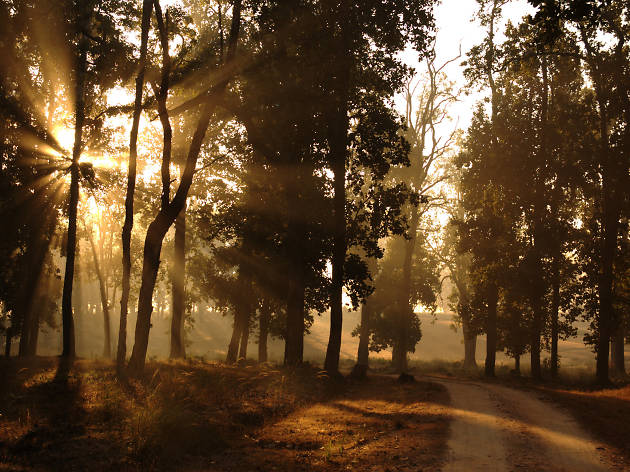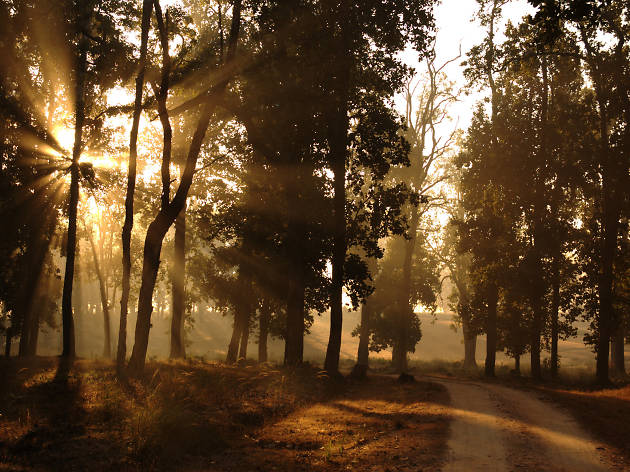 Photograph: Honza Soukup / Flickr
The elusive Bengal tiger, wild elephants, sloth bears and a host of other endangered species rove the dense forests of Madhya Pradesh. Bang in the centre of the country, this vast state is home to national parks and reserves including Kanha, Bandhavgarh, Satpura and Pench, which provided the setting for 'The Jungle Book'. Guided safaris and an array of cosy lodges afford visitors more than just a glimpse of India's enchanting wildlife.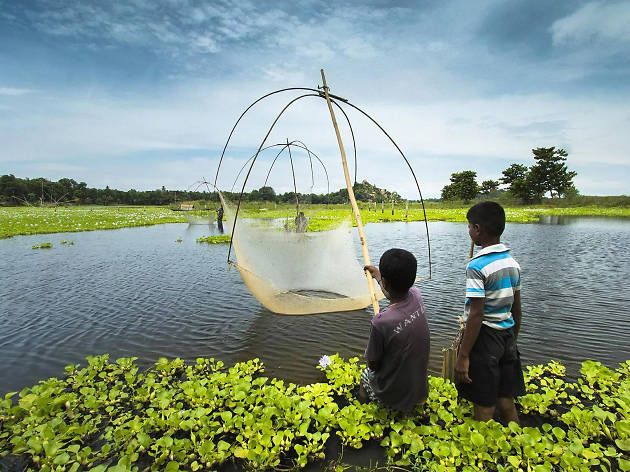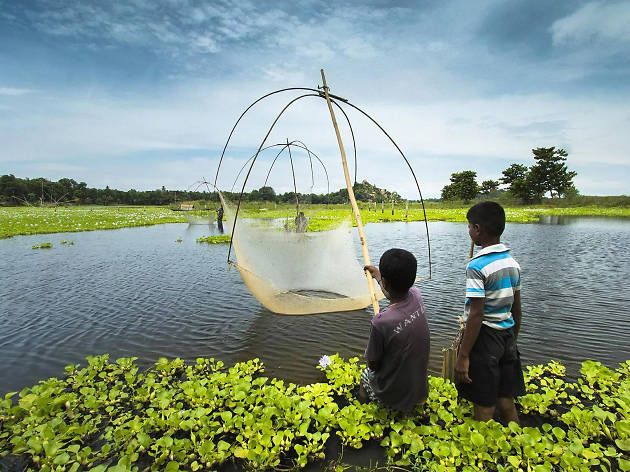 Photograph: donvikro / Pixabay
Low hills carpeted in endless tea estates are the trademark of this state in India's remote north-east. Assam is often described as a gateway to the Eastern Himalaya, but the land of the endangered one-horned rhino is worthy of deeper exploration. Stay at a luxurious Raj-era plantation and sip refined Assam tea, cruise on the mighty Brahmaputra river, and traverse the wild grasslands of Kaziranga National Park for the best shot at spotting a rare rhinoceros.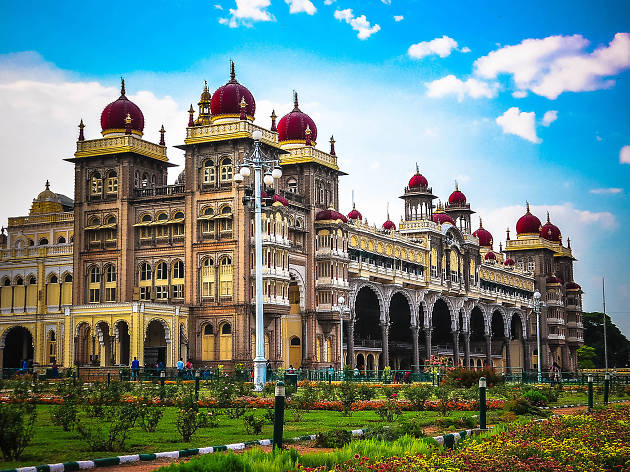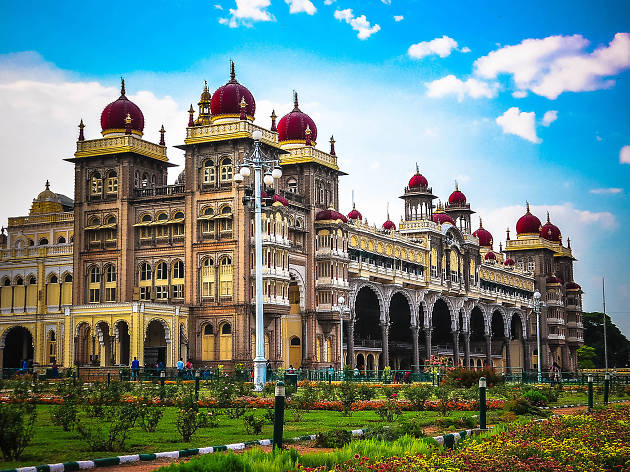 Photograph: Spiros Vathis / Flickr
In the southern state of Karnataka, the former royal city of Mysore is fast emerging as a popular tourist choice thanks to its traditional atmosphere and striking heritage architecture. Renowned as a hub for yogi, this is the perfect place to perfect your ashtanga. Have a wander and fill up your bags at the various eclectic markets brimming with lavish silks and sandalwood. To round off a trip in style, try the opulent Mysore Palace, which is packed with ancient artworks and intricate wood carvings.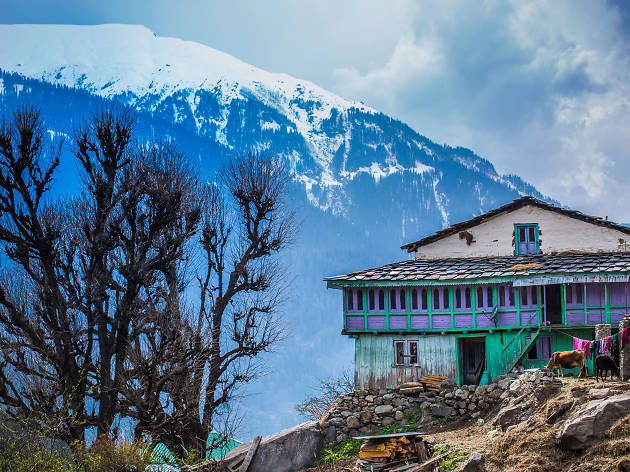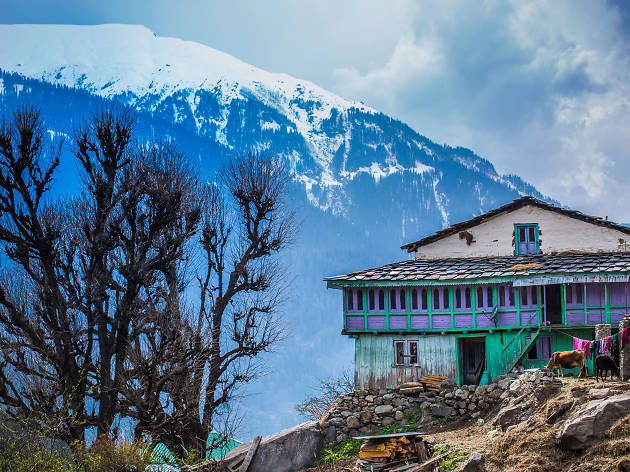 Photograph: Jan Joseph George / Wikimedia Commons
Surrounded by the mighty Himalaya, the beautiful mountain state of Himachal Pradesh offers spectacular vistas at every turn. With high altitude mountain passes, apple orchards, rhododendron forests and glacial rivers, the region is a nature lover's paradise. Come summer, city-dwellers from the plains flock to towns such as Manali, Shimla and Dharamshala, home to the Dalai Lama. For the more intrepid, treks such as the Pin Parvati offer a chance to explore picturesque Himalayan villages like Nakthan (pictured).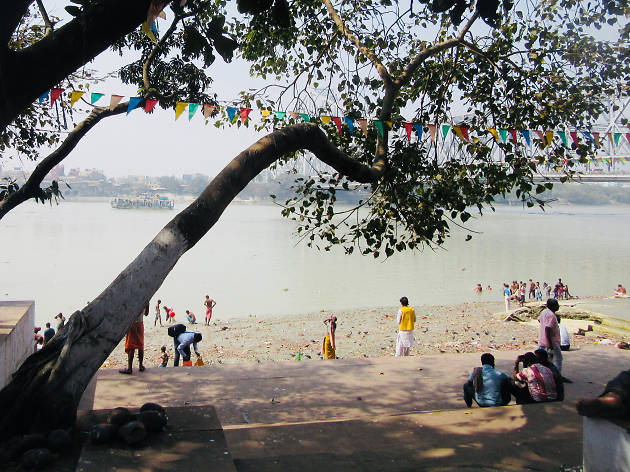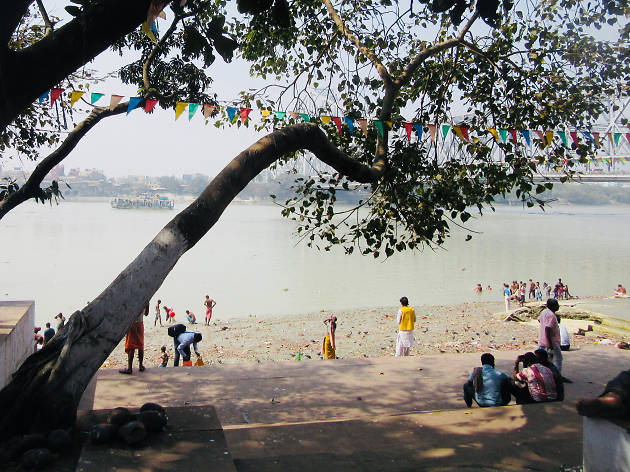 Photograph: Akuppa John Wigham / Flickr
Old-school yellow taxis, an early 20th-century tram network and stately Victorian mansions lend the former British Indian capital a certain vintage charm. This culturally diverse city on the banks of the Hooghly river is known as an arts and music hub, with major architectural landmarks including the Victoria Memorial and St Paul's Cathedral. Explore the busy flower markets, eat dim sum for breakfast in Chinatown and wander vibrant Park Street. We recommend visiting during the Bengali Hindu festival of Durga Puja, when the city pulls out all the stops to celebrate the goddess Durga for five days.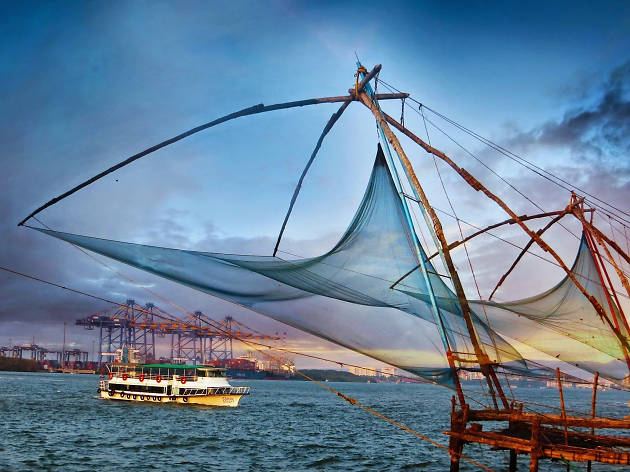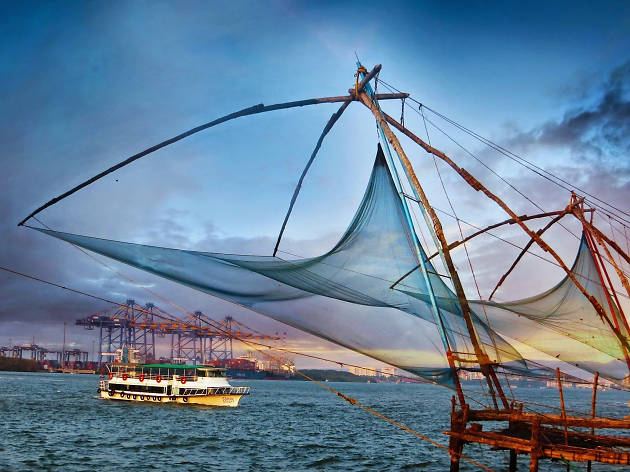 Photograph: Shinu Scaria / Wikimedia Commons
Visitors often spend a few days exploring Kochi's diverse heritage before delving deeper into verdant Kerala. This port city was once an an important centre of the spice trade, controlled over the centuries by the Dutch, British and Portuguese. Learn about the city's rich history on a walk through Fort Kochi, known for its spice shops, artsy cafés, European churches and Chinese fishing nets. Splash out on Ayurvedic massages, gorge yourself silly on appam (a type of pancake), and glide down the coconut-palm-lined backwaters on a houseboat.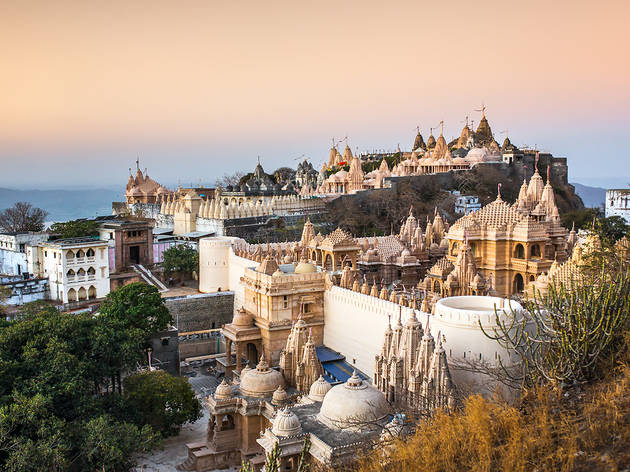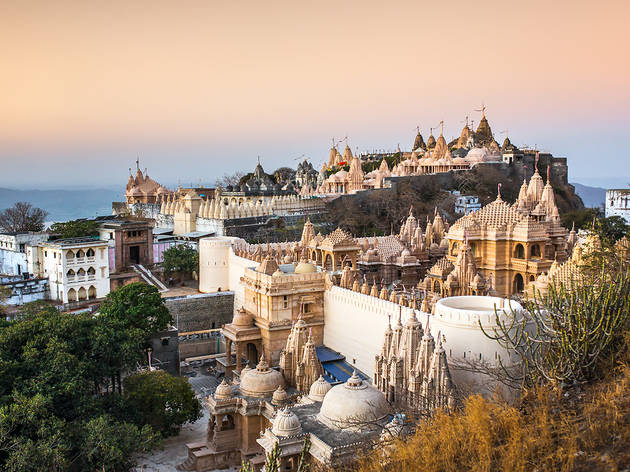 Photograph: Shutterstock
More than 1,000 temples blanket the mountaintop of Palitana, the holiest pilgrimage place in the world for followers of Jainism, an ancient Indian religion. The Taj Mahal is undoubtedly iconic, but if you want something that will really take your breath away, try Palitana at sunrise. You have to climb steps for at least an hour and a half to get there but at least you won't have to queue up with hundreds of other tourists just to get a glimpse. Palitana is also the only legally vegetarian city on earth: it outlawed the buying and selling of animal products in 2014.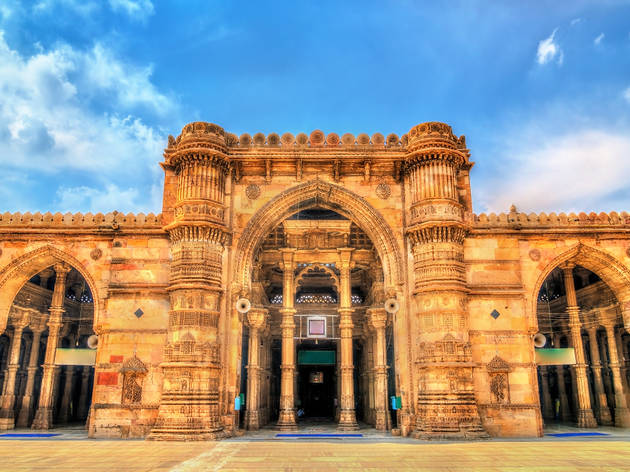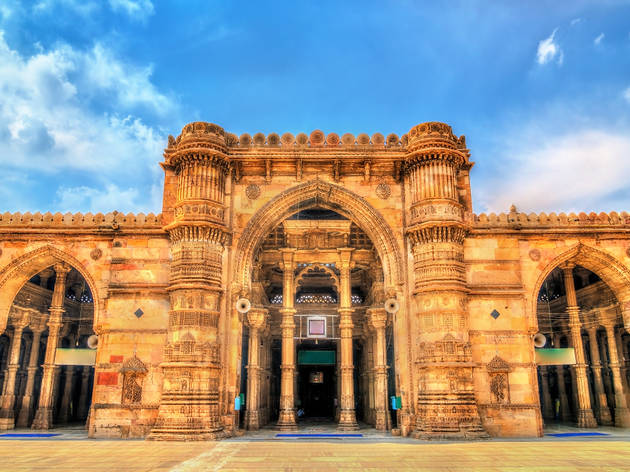 Photograph: Shutterstock
Ahmedabad is the capital of Gujarat, Rajasthan's neighbour state. Grand havelis (lavishly painted mansions) and vivid textile markets line the streets of its recently Unesco-listed old city, while mind-boggling monuments such as the Rani ki Vav stepwell and the Sun Temple in Modhera are a day trip away. Then there's the food… Gujarati thalis are some of the most indulgent culinary experiences you can have in India. Despite all this, hardly any tourists make it to Gujarat. Their loss, your gain.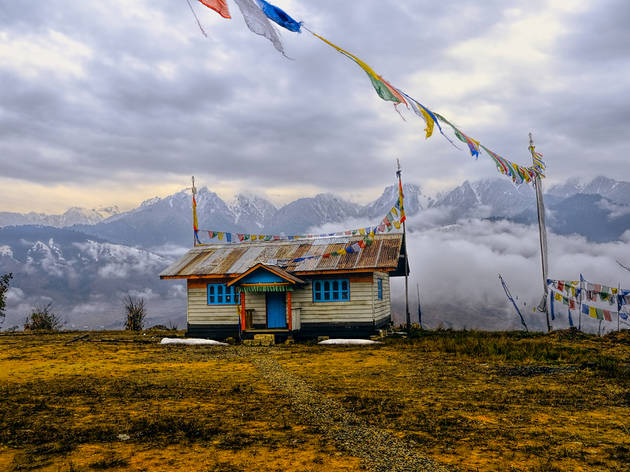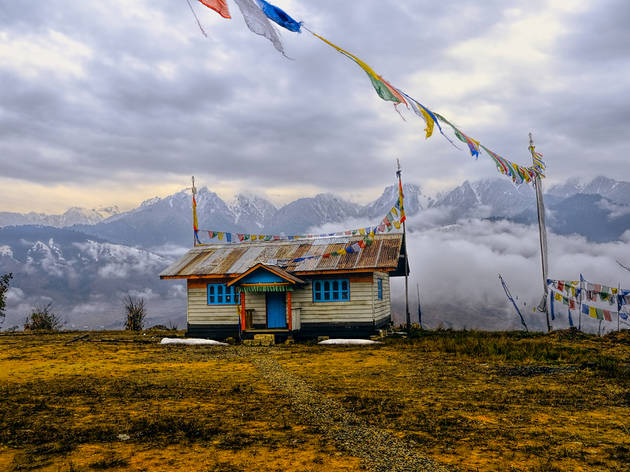 Photograph: Shutterstock
Arunachal Pradesh in north-east India is one of the country's least-visited states. Remote Arunachal borders China, and you'll need an (easily obtained) permit to enter. Once in, you'll have adventures through sprawling Himalayan vistas, experience dozens of distinct tribal cultures far removed from stereotypical India, and you'll never have to move over to avoid appearing in someone else's Instagram shot. Promise.
Photograph: Daniel J. Rao Shutterstock.com
The Keralan city of Alleppey is famous for its backwaters – a little too famous, in fact. Instead, try Majuli river island in Assam, one of India's seven northeast sister states. Quiet fishermen in wooden longboats replace lumbering houseboats and tourist motorboats. Instead of walking down streets of hotels, cycle through friendly villages of bamboo huts on stilts, finishing off your days with locally made rice beer called apong.
Looking for somewhere to stay in India?
In a country so huge – just one of its 29 states, Karnataka, is bigger than England – it's extremely hard to whittle down a list of India's best hotels to just a dozen, and in the end it's a judgment call. Although we've included hotels in major cities, there are standouts, both large and small, in rural locations, and we've tried to get good geographical spread too.