Liu Xiaodong interview: 'London is the centre of the art world'
The Chinese artist chats about capturing Londoners on canvas and why he prefers to paint in pubs rather than palaces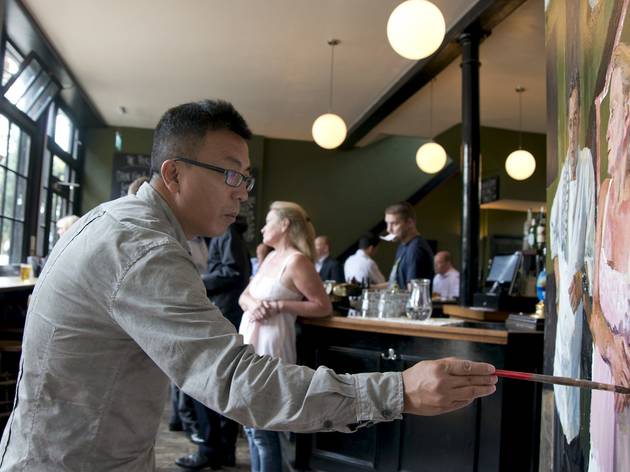 1/4
© the artist/Lisson Gallery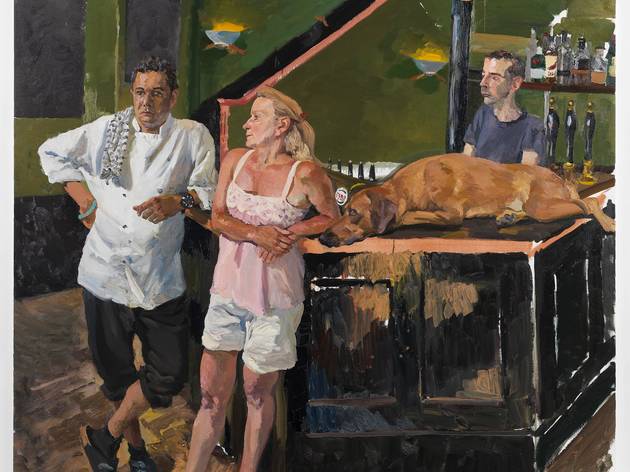 2/4
'Green Pub'
© the artist/Lisson Gallery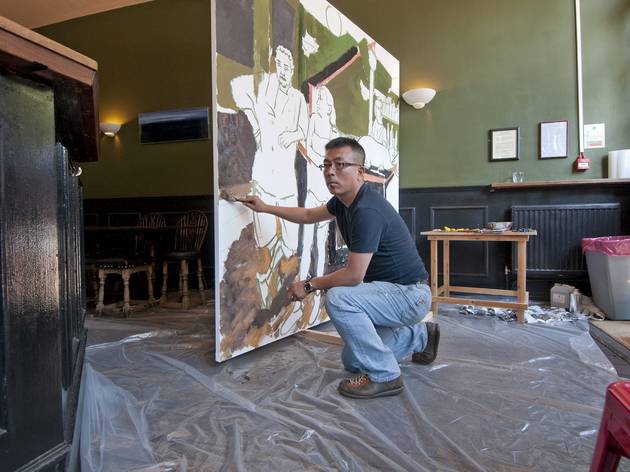 3/4
© the artist/Lisson Gallery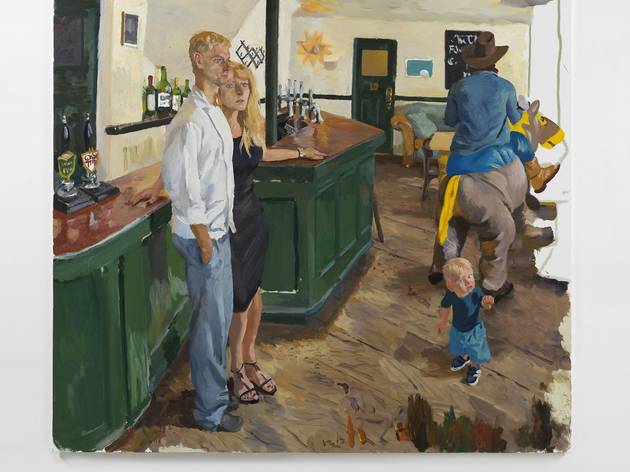 4/4
'White Pub', 2013
© the artist/Lisson Gallery
Liu Xiaodong
creates portraits – in a realist manner, on a large scale – doesn't prepare you for their impact. The 50-year-old Chinese artist paints his subjects directly from life, in their surroundings, and really captures the essence of personality and place. For his first UK solo show, at Lisson Gallery, Liu visited two London pubs –
The Perseverance
and
The Chapel
in Marylebone – to get up-close and personal with Londoners at leisure.
Why did you want to paint in London?

'I wanted to come here to connect with Londoners. Plus, London is the centre of the art world.'


Why did you choose to paint in pubs?

'I was keen to meet and paint Londoners, but it's hard to get access. In a pub I was able to get close to the landlord and their family.'
What was it like painting with an audience?

'Before I began, I thought: If I paint in the pub, people won't like the smell of the oil. But actually, people didn't say anything about it. I thought London people were really serious. But now, I think they're really open.'
Did you get lots of attention?
'Londoners have seen everything, so they just looked at the paintings.'
Why are your paintings so large?

'Because I want the people I paint to be lifesize. That way the viewer can really go into the painting.'


Which London building would you love to paint in?

'I prefer places that reflect normal life to very famous buildings.'
So, not St Paul's Cathedral or Buckingham Palace?

'If the Queen asked, then I'd love to.'


What will you miss most about London when you leave?

'Walking to the pub from my hotel. It's 2,382 steps.'
Interview by Jessica Moffatt-Owen, 20, a student from Brockley. She was selected to write this article as part of the Time Out Takeover – a special edition of the magazine written entirely by our readers.
Read more art interviews
We talk to the brightest of London's new art stars ahead of his Barbican Curve commission
Read more
The Mexican artist tells us about his Tate Modern Hyundai Commission in the Turbine Hall
Read more
One of America's most important artists, tells us about her show at Riflemaker and what it means to be a woman artist
Read more
The legendary photographer discusses his best shots as resident photographer at Andy Warhol's Factory
Read more
The US artist tells us why she want us to strip off and get hands-on with her brilliantly inclusive art
Read more
The Swiss artist tells us about the pleasures of making and breaking, and his love of brown tape
Read more
Breathing apparatus, steel toe-capped boots, a grinder… Quinn tells about blurring the line between painting and sculpture
Read more
Show more