Family-friendly pubs in London
Whether you're taking the kids for a Sunday roast or getting together with friends and their tots, these London pubs offer a warm welcome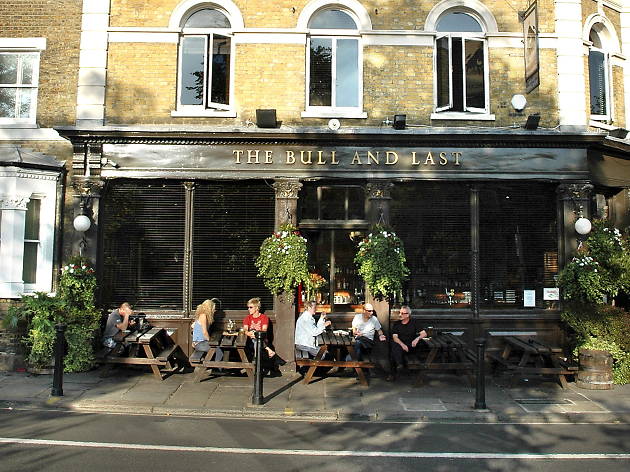 While some London hostelries are overrun by the young crowd, these pubs are fit for any family outing. Whether you wish to take the kids out for Sunday lunch or you want to enjoy the comfort of a civilised beer garden while the tots run around, this list below should provide plenty of choice. They're all conveniently located near London's parks too, so you can make a family day of it. You're welcome.
Family-friendly pubs in London
Find more pubs in prime park spots
In the summer heat, London's glorious parks call for one thing and one thing only. Booze. If you don't fancy packing your pre-mixed cocktails, head along to one of these amazing watering holes. Not only are these pubs conveniently located next to London's leafy areas, but they're tip-top drinking spots on any balmy British day.
Read more
Sponsored listing
Bars and pubs
Recommended
Dandelyan
Ryan Chetiyawardana, aka bartender Mr Lyan, is a London cocktail dignitary – he's worked in some of the city's most pioneering bars and now has his own range of mixed spirits in Selfridges. He opened his first bar in Hoxton in 2013, and hot on its heels is this second one.  Number two couldn't be more different. Dandelyan has a prime spot off the lobby of the new multimillion-pound Mondrian hotel in the former Sea Containers House. Dandelyan is run by a team of super-slick international-hotel 'servers'.  White Lyan set out to shake up the cocktail scene by dispensing with ice and all perishables, and Dandelyan's menu is just as groundbreaking – ingredients include 'chalk bitters', 'crystal peach nectar' and the archaic-sounding 'dandelion capillaire'. The bar might be glamorous, luxurious and even a bit formal, but the drinks show Chetiyawardana's invention and attention to detail. Ford & Warner (£12.50) was a fruitily fearsome blend of gin, 'bittered blackcurrant', dandelion flower and lemon, garnished with a little frozen cube of blackcurrant sorbet. An Evil Manhattan (£12.50) didn't live up to its name but did contain a house-made beer 'vermouth', rye whiskey and bitters. Everything here has a hint of the garden about it, and everything is surprising without being show-off, and most of all, inherently drinkable.  Dress up before you drink up; it's that sort of place. VIDEO: Check out Dandelyan's awesome new mousetrap trolley  
Venue says: "We're transforming a suite into a botanical tasting room for the month of June with Bombay Sapphire. Head to our website for more info."