Ski lodge bars in London
You don't need to venture to the Alps for the après-ski experience. Get piste at these cool, cosy winter bars with a ski lodge theme in London
Forget packing your passport for the Pyrenees. Grab your thermals and venture to these London rooftops, terraces, chalets and basement bars that are fully geared up for a spot of the old après-ski indulgence (without any of the actual skiing – result!). You can gather round a pot of fondue for Swiss-style calorie loading, or stick with mulled wine, hot cocktails and shots galore at our pick of the best ski lodge bars in London.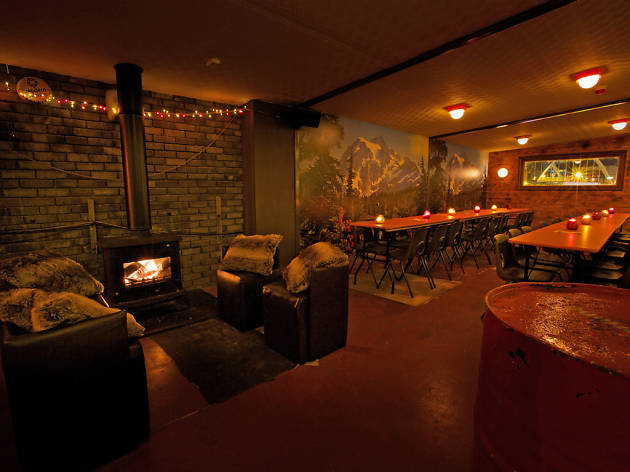 You'll find Dick's Magic T-Bar nestled away at the winter revamp of Dinerama, Street Feast's Shoreditch street food mecca. The savvy team there have seen the need for a cosy rest beside the fire after all that grazing at stalls from the likes of Club Mexicana, Fundi and Yum Bun. So at Dick's you'll find roaring open fires, furry cushions and even a mountainous backdrop. It may be wallpaper, but it sure beats views of the 149 to Edmonton Green rolling by.

A ski-themed lodge from the Jimmy's Popup team is parked up on the South Bank for winter, although most of the focus will be on the 'igloos' parked by its side and from which you can dine. But back in that cosy wooden shack you'll find cheese fondue, hot cocktails and mulled wine. Brrrr-ing it on.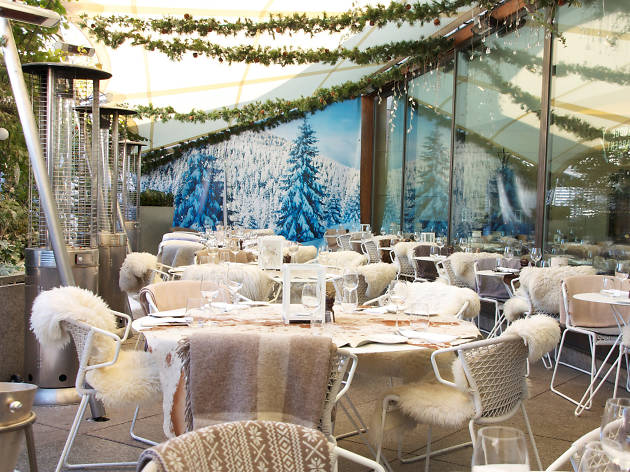 You're not quite exposed to the elements at this icy-looking lodge, covered and heated for pure City luxury at the top of Coq d'Argent. Along with the standard skiing paraphenalia, cute snowglobes sit on top of tables and blankets are on standby for extra comfort. The menu packs in some real wintry treats, too – make your way through tartiflette, with waffles for dessert. And keep your eyes peeled for an Aurora Borealis experience in the lift, no less.

This lodge is hidden within rich folliage made to recreate the wintry effect of Germany's Black Forest, yet it's all set within the courtyard of Holborn's Rosewood hotel. Inside the lodge itself, hot and cold gin drinks will be made to taste like classic German sweet treats. Strudel cocktail? Race you down the slopes.

Despite being outdoors, Montague on the Gardens' deck is coming over all cosy this season with an après ski-themed pop-up complete with a log cabin. A 'ski pass' gives weekend access to winter-loving Londoners, who can find a corner to work their way through flavoured schnapps, mulled wine and mini bratwurst from the menu. Rumours of snow are as yet unconfirmed.

London's ultimate Alpine experience! Opening Nov 14, until Jan 6 2019.
Venue says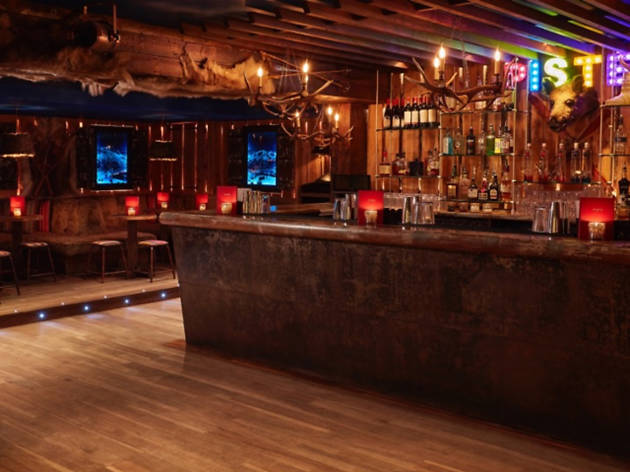 Come winter, Archer Street and Alpine go hand in hand. The Soho basement bar opens up its slope-themed bar for another year, with Piste promising skis, furs and fireplaces galore. For the true après-ski experience explore this cosy lodge's menu of Christmassy cocktails – they'll get you well and truly piste.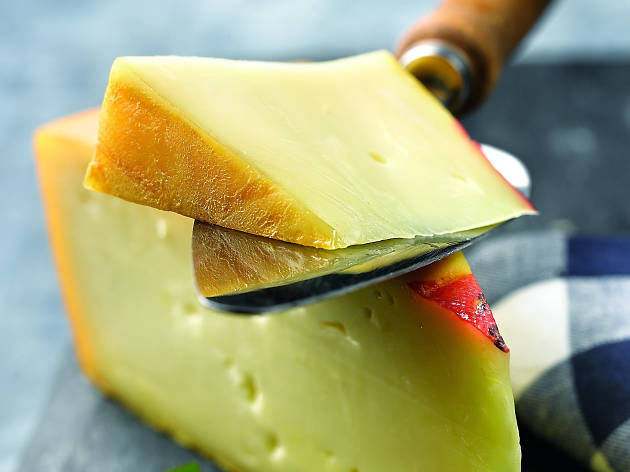 Get an authentic slice of Switzerland slap-bang in the centre of Soho. St Moritz has had fans of après-ski cosying up in its wintry lodge of a restaurant for years. Its wooden shack frontage, Swiss flags and adorable window boxes set the tone as you enter, and skis are mounted on the walls indoors in case there was any doubting the St Moritz theme. Diners gather round the fondue pot like it's the '80s, washing it down with a warming bottle of Swiss red.

Restaurants, Contemporary European
York & Albany's Winter Chalet
On the cusp of Camden and Regent's Park, this Gordon Ramsay restaurant hides a sneaky secret chalet in its rear garden decked in trad attire. This year, the lodge's theme is quintissentially British, so grab a smoking jacket and slippers and wait for the drinks trolley to roll by. It's only available for groups of up to 10 who book ahead, but those who do will enjoy exclusive hire of this adorable little shack. If this is how après ski is done, then jolly good show.