Bernardine Evaristo – 'Mr Loverman' book review
At 74 years old, Barrington Walker has spent a lifetime hiding his sexuality. The sharp-suited, Hackney character has been...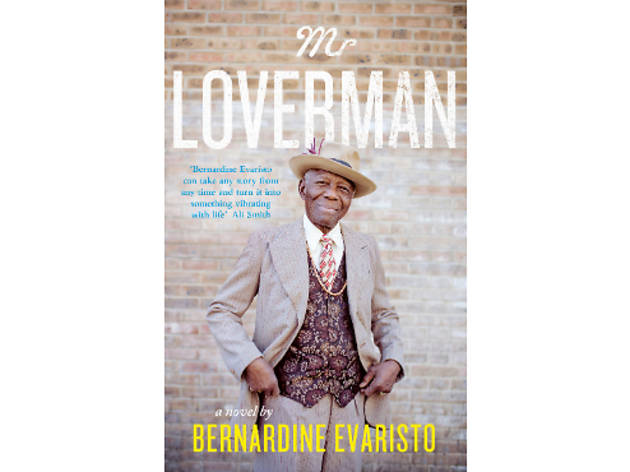 It is a sweet, rather than charged story that London poet and author Bernardine Evaristo tells here, and though 'Mr Loverman' is not as obviously politically or socially challenging as her previous work (which won her an MBE in 2009), the poignant tragi-comedy goes some way toward exposing the stifling effects of a culture engrained with prejudice.
Bernadine Evaristo's novel 'Mr Loverman' is published by Hamish Hamilton on August 29 priced £8.99. Click here to buy a copy.
Read more book reviews
The Ivy League duo explore the human mindset
Read more
Niven addresses life's worth in a funny, laddish fantasy
Read more
Sponsored listing
Red Rooster Shoreditch
Red Rooster looks like the kind of place P Diddy might go to dinner. A London branch of chef Marcus Samuelsson's famous soul food restaurant, the remit might be historical Harlem cool but the look is super bling: think a Veuve Clicquot-only champagne menu and Louis Vuitton monogrammed walls (they've replaced the LV's with little RR's). It's pretentious, but then again it's fun. Maybe I'm pretentious. Samuelsson is Ethiopian-born and Swedish-raised, and the menu here is a celebration of both Harlem's ethnic mix and his own. The best dish of the night was the 'Helga's meatballs' – juicy, indulgent spheres with rich, sharp lingonberry gravy. But the signature 'Obama short ribs' (first cooked for the man himself) came with a lot of wobbly fat and an undercooked dumpling. What would Obama say to that? All this might have been forgiveable, if it wasn't for the prices. Samuelsson has described the Harlem-inspired menu at Red Rooster as reflecting his conviction that, 'through food, we can trace the history of poverty'. Marcus, my meal cost £140! That feels more like poverty tourism, for exceptionally rich people. Still, if you're one of those rich people and after a hip hangout, RR fits the (large) bill.