Paul Harding – 'Enon' book review
A heavy going, but beautiful ode to love and life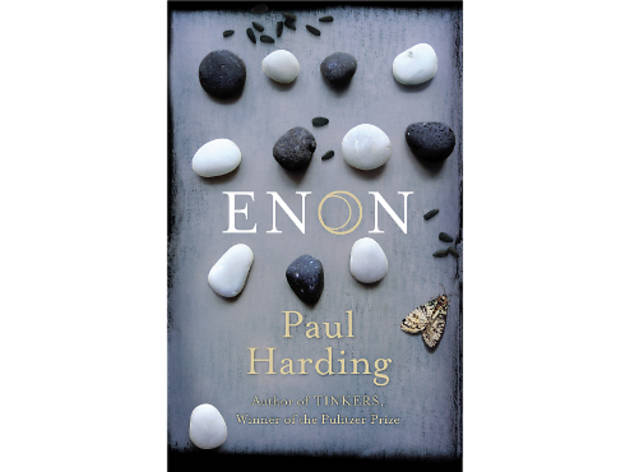 Charlie Crosby has lost his adored only child – 13 year-old Kate – in a bike accident. And his Mrs has left him. Unsurprisingly, we find him spiralling into a filthy demise: addicted to painkillers (which he grinds up with the pestle and mortar which was an anniversary gift to his wife) and whisky (which he quaffs from his daughter's favourite mug). When his money runs out, he resorts to breaking into the homes of elderly neighbours to steal their medication.

'Enon' is not a light read, but in many ways it's a love story. Charlie – the grandson of the tinker in Paul Harding's Pulitzer prize-winning debut novel 'Tinkers' – aches with love not only for the daughter he must learn to live without, but also for Enon itself, the New England nowhereland that he has grown up in and returned to.

'Enon' may not be the first novel to take for its narrative the putrid descent of addiction followed by redemption, but Harding's lyrical passages and the dream-sequences brought about by Charlie's noxious cocktail of grief and powerful meds elevate this novel to something more eerily beautiful. It's ultimately an ode to love and life rather than death.

Paul Harding's new novel 'Enon' is published on September 10 by William Heinemann priced £14.99. Click here to buy a copy.
Read more book reviews
The Ivy League duo explore the human mindset
Read more
Niven addresses life's worth in a funny, laddish fantasy
Read more
Sponsored listing
Coq d'Argent Bar & Grill
Located at 1 Poultry on a rooftop, this classic French restaurant offers up a seasonal menu with the chance to look out at London's skyline whilst dining.  Round the corner from St Paul's, it could be seen as a city boy haunt, however, the approachable grill menu isn't too daunting, with a large selection of fruits de mer and reasonably priced starters. Despite the a-la-carte mains being rather pricey, there's an affordable set menu of £25 for three courses available in the grill. The bar menu is incredibly extensive, with wines from almost every region of France as well as worldwide. On Mondays selected bottles are also available at retail price to kick-start your week.