Simon Sebag Montefiore – 'One Night in Winter' book review
An adroit, historical page-turner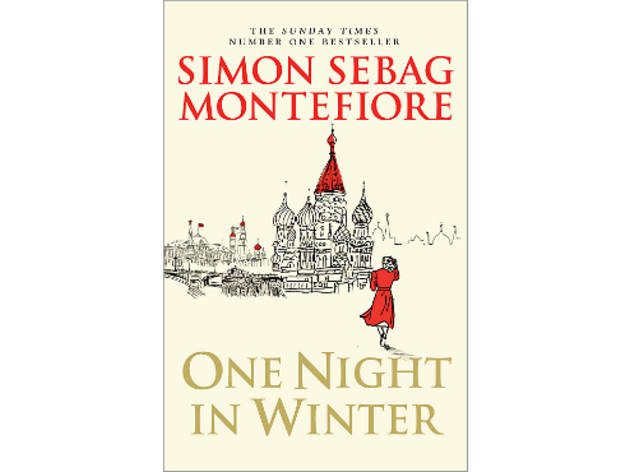 Simon Sebag Montefiore – the historian behind the acclaimed 'Jerusalem: The Biography' – has set his latest historical novel in Moscow during the last days of World War II, where the increasingly despotic Stalin has the country locked in a finger trap of suspicion and fear.

Children of the Communist Party elite attending Moscow's most privileged school take refuge in idly re-enacting romantic duels pulled from the pages of Russian literature. But when one of these foppish jollies goes horribly wrong, the authorities investigating the case begin to believe a cover-up is somehow afoot. Sweaty conjecture leads to intense scrutiny and soon the children's parents and teachers find their secret lives out in the open and dragging them slowly toward the Gulag.

Delicately plotted and buried within a layered, elliptical narrative 'One Night in Winter' is also a fidgety page-turner that adroitly weaves a huge cast of characters into an arcane world. It might jolt a little when changing gears for the third act, but by then it has built up enough steam to see you through to the strange and affecting climax.

Simon Sebag Montefiore's new novel 'One Night in Winter' is published on September 5 by Century priced £16.99. Click here to buy a copy.
Read more book reviews
The Ivy League duo explore the human mindset
Read more
Niven addresses life's worth in a funny, laddish fantasy
Read more
Sponsored listing
Chucs Restaurant & Café
You'd never guess on a first look, but that fashionably sparse little Italian clothes shop on Westbourne Grove actually sits on an extremely good restaurant. At Chucs, food is served up in a beautifully lit, serene room that oozes 1950s Amalfi Coast cool (to say nothing of the garden courtyard, perfect for al fresco dining when summer comes around). Staff are fawning, and if that's your bag you'll love the place. If not, it's just about tolerable – though a glimpse at the menu will explain exactly why they treat you like a multi-millionaire. Crudités with anchoïade were the crispest, freshest vegetables imaginable, perfectly presented on a bed of crushed ice. But the £15 price tag had us wincing. Aubergine parmigiana was expertly created, while the mains – mushroom risotto (£21!) and tagliatelle bolognese – were even deeper in flavour, achingly rich and lovingly prepared. But there really is no way to dine here on a budget: wine starts at £36 a bottle and rises steeply thereafter. Saying that, this isn't simply a cynical, wallet-baiting experiment to see how much people are prepared to spend: the Dover Street flagship is already a huge success and our fellow diners hardly batted an eyelid. Chucs is a place for people who don't mind spending top whack to eat terrific food and be treated like kings (and queens). For those of you without a superyacht parked in the Med, come only with a rich aunt or an expense account.
Venue says: "Now that the sun is out, come and enjoy some fantastic Italian food at Chucs!"