Book review: Straight White Male by John Niven (William Heinemann)
Kennedy Marr is a lascivious Irish screenwriter. Twice divorced, a drinker and prone to insulting and screwing his way...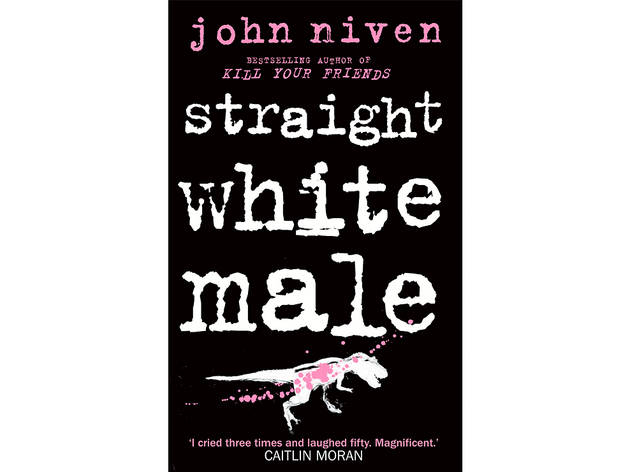 Kennedy Marr is a lascivious Irish screenwriter. Twice divorced, a drinker and prone to insulting and screwing his way around Hollywood, he hasn't written anything in ages and is up to his eyeballs in debt. At fortysomething, he's begun to loathe the meaninglessness of such hedonism and is lashing out at sycophantic actors and megalomaniacal directors, and – while his mother is dying back in Ireland – he's also found time to calculate exactly how much of his life he has wasted wanking. When a literature award is controversially bestowed upon him, he reluctantly realises that this may be his only chance to address his financial and emotional shortcomings, but will Marr's innate narcissism obliterate his attempt to grasp at this lifeline?

As an inside observer (having worked in the creative industries himself) author John Niven must have witnessed plenty of celebrity downfalls in his time, and is brilliant at mashing up real-life details with an imagined narrative. He also saves this outrageously funny, laddish fantasy from potentially dismissible frivolity by cleverly addressing the human struggle to find out what makes life worth living. You won't be able to stop laughing, but you'll also find yourself getting behind Marr, despite his flaws, and willing him not to blow it.
John Niven's novel 'Straight White Male' is published by William Heinemann on August 15 priced £12.99. Click here to buy a copy.
Read more book reviews
The Ivy League duo explore the human mindset
Read more
Niven addresses life's worth in a funny, laddish fantasy
Read more
Sponsored listing
Burger & Lobster Bread Street
Please note, Burger and Lobster's menu is now full a la carte and prices have changed. Time Out Food editors, January 2018. This City branch of Burger & Lobster functions as a drinking spot as well as a restaurant, with comfy, backed-stools lined up against the bar and more intimate booths and tables throughout the rest of the place. Born from the minds of four schoolmates on a rooftop in London, this restaurant chain grew from a pop-up in a Mayfair boozer to ten branches London-wide, and more to boot around the the world. In case the name isn't enough of a hint, these guys specialise in lobsters and burgers. It might come across gimmicky, but ignore that initial impression because if you're after good lobster, you'd be hard pressed to find it at better value for money than here. You can get a lobster (boiled, grilled or in a brioche roll with mayo) with a substantial salad and french fries for £23-£31, depending on how you have it and which branch you're in. For a smaller budget, the beef burgers will set you back £16.
Venue says: "Simply the best burger and lobster in town. See our Facebook page for the latest news and updates."