Be a judge on the 2013 Foster's Edinburgh Comedy Awards panel
Think you could spot the next Steve Coogan or Lee Evans?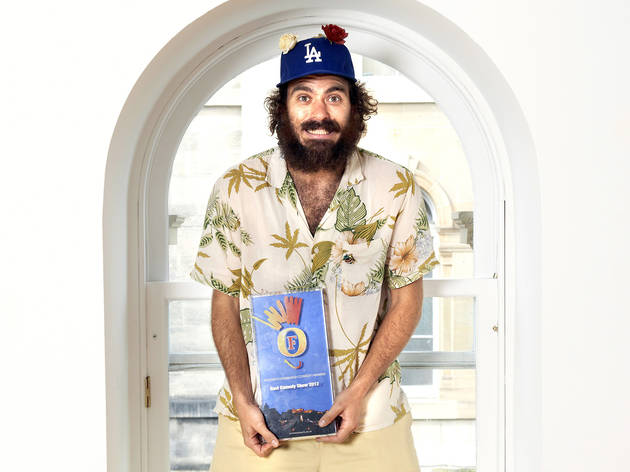 Any true comedy fan knows there's only one place to be during the month of August: the Edinburgh Fringe. It's the biggest and best arts festival on the planet, and the comedy hub for acts from across the globe.

So, how would you like a free trip? And do you think you could handle more than 100 hours of comedy in just two weeks?

The Foster's Edinburgh Comedy Awards (the Oscars of the stand-up world) are looking for public panellists to join the 2013 judging team. You'll need to have heaps of energy and be a passionate, regular punter of the live comedy scene. The FECA team will provide accommodation, travel, show tickets and party invitations.

So, if you think you could spot the next Steve Coogan, Lee Evans or Daniel Kitson, check the full details below about how to enter (and the Ts and Cs, of course).

How to enter
1. Tell us in approximately 350 words why you are the best candidate.
2. Write three short reviews of your three favourite live comedy acts.
3. Entries must reach us by 10 May 2013. If you are shortlisted, you will be required to attend an informal interview in London on either 30 or 31 May 2013. Travel expenses will be reimbursed.
Send your entry to panellist@comedyawards.co.uk, or Edinburgh Comedy Awards Panellist, 1 Lumley Court, Off 402 Strand, London WC2R 0NB.
4. The winners will be announced in mid June.

Terms and conditions
1. Entrants must be 18 or over and resident in the UK.
2. Entrants must be available full time and able to reside in Edinburgh from August 10-24.
3. The competition is not open to employees of the Festival Fringe Society or anyone connected professionally with the comedy business.
4. The prize is a position on the Foster's Edinburgh Comedy Awards judging panel for the Edinburgh Festival Fringe 2013. The winner must attend approximately six shows a day, possibly more, and provide short reviews for all shows attended.
5. Only one entry per person.
6. The winners will be chosen by the award director Nica Burns and the decision is final.
7. The prize is non-transferable. There will be no cash prize.
8. No responsibility will be taken for entries lost, delayed or incomplete.
9. All costs incurred by the winners other than travel and accommodation are at the winner's expense.

Latest comedy features
'They want to extend the Northern line, but I think this is Morden adequate.'


Read more
The twee comedian and 'Harry Potter' star draws Time Out a few London-themed drawings
Read more
The hellraising US stand-up and Time Out favourite picks his favourite fellow comics
Read more
The Foster's Award nominee talks us through some hidden gems from his record collection
Read more
Musical comedians pick their favourite tracks by the king of musical parody
Read more
A scruffy, bearded man who plays to rooms packed with lefties. Is Liam Williams the comedy Jeremy Corbyn?
Read more
As part of the #TimeOutTakeover, reader Jen Wakefield meets sketch troupe Minor Delays
Read more
The Australian comedian has turned spiritual guru in his latest show. Here, he gives Time Out a quick relaxation lesson
Read more
This year's Foster's Edinburgh Comedy Award-winner. But what made this new show the funniest at the Fringe? We speak to the Aussie absurdist
Read more
Show more
See more comedy features