Heads up! We're working hard to be accurate – but these are unusual times, so please always check before heading out.
1/26
© Idil Sukan Draw HQ
A is for… Award-winners We'll have to wait until the end of the festival to find out who's won 2014's Foster's Edinburgh Comedy Award – the biggest gong in live comedy. But in the mean time, this year's fest is crawling with previous winners making triumphant returns. Bridget Christie, who won last year's award for her superb show attacking everyday sexism, is back with 'An Ungrateful Woman'. Will Adamsdale makes his first comedy return to Edinburgh – 'Borders' – since winning the Perrier Award (as it used to be called) in 2004 for 'Jackson's Way'. Poet/Kronenbourg guzzler Tim Key, 2009's winner, brings 'Single White Slut' to one of the fest's biggest venues. But we're most excited about the return of Adam Riches (pictured). He wowed the judges in 2011 with his ridiculously silly hour of knockabout character comedy. His new show, 'Adam of the Riches', will surely be one of this year's big-hitters.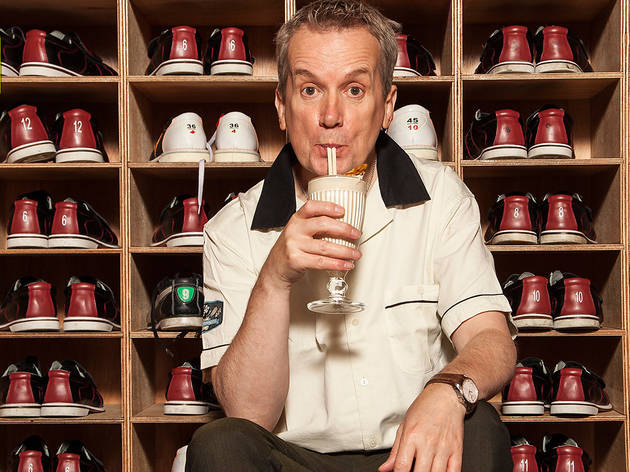 2/26
© Rob Greig
B is for… Big names The Fringe is all about discovering new talent, we say. But the fest wouldn't have the same atmosphere without a smattering of famous faces kicking about the city. This year, Black Country comedy hero Frank Skinner (pictured) brings his warm, chatty and less laddy 'Man in a Suit' to Edinburgh for the full three weeks. Alan Davies celebrates 'Little Victories' at the Fringe's biggest venue for four nights. Effortlessly funny Radio 4 regular Susan Calman is quickly becoming a household name. She's performing 'Lady Like' for the full run. Plus Russell Kane revives his upbeat show 'Smallness' for three nights, Jack Dee's solving audience members problems in his 'Help Desk' Tim Key brings his daring, innovative and ridiculously funny 'Single White Slut' to the Pleasance Grand and there are work-in-progress shows from Simon Amstell, John Bishop, Al Murray and Stewart Lee.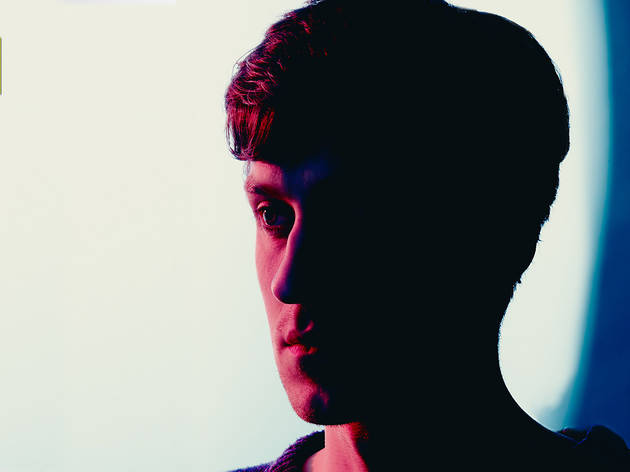 3/26
C is for… Character comedy We've already talked about the king of character comedy – Foster's Edinburgh Comedy Award-winner Adam Riches – making a welcome return to Edinburgh this year (see A: Award-winners.) But there are plenty of other promising character performers in 2014. Joseph Morpurgo (pictured) wowed us last year with his hugely accomplished debut show – he's back with 'Odessa' at the Pleasance Dome. There's a buzz around newcomers Ellie White and Natasia Demetriou, who are both being produced by trendy outfit The Invisible Dot. Plus Loretta Maine, Mr Swallow and Marcel Lucont – Fringe regular character creations of Pippa Evans, Nick Mohammed and Alexis Dubus, respectively – are all back with brand-new shows.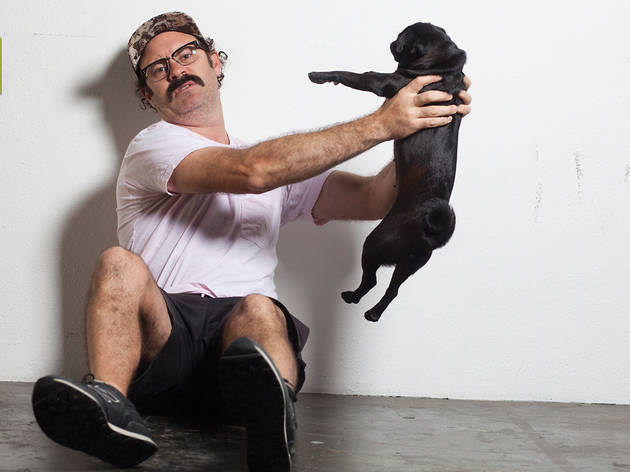 4/26
D is for… Down under There's an influx of Aussies at this year's festival, and we couldn't be happier. A true Time Out fave – relentlessly silly absurdist Sam Simmons (pictured), who received a Foster's Edinburgh Comedy Award nomination in 2011 – is back with 'Death of a Sails-Man'. Refreshingly upbeat stand-up Felicity Ward and the utterly charming Celia Pacquola – who play Underbelly Bristo Square and Gilded Balloon, respectively – are both quickly becoming Fringe favourites. Anxiety-ridden stand-up Luke McGregor, physical one-man sketch act Steen Raskopoulos and Canadian-Australian storyteller Alasdair Tremblay-Birchall each make their Edinburgh debuts. But we're most looking forward to seeing 'Kraken', Trygve Wakenshaw's award-winning physical comedy piece that's already wowed audiences at the Melbourne, Adelaide and New Zealand Comedy/Fringe festivals.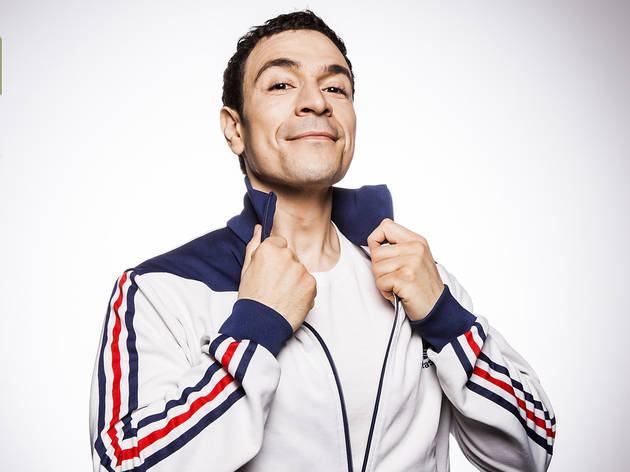 5/26
© Martin Lagardere
E is for… Europeans The Fringe truly is a world showcase. Acts from across the globe make the trip to show off their mad comedy skills. Flick to D: Down Under, and U: USA for our Australian and American tips. But you could spend your entire festival just seeing ace European comics and you'd have a ruddy good time. Eddie Izzard-approved Parisian Yacine Belhousse (pictured) is performing a full solo show in English for the very first time in 'Made in France'. Alongside Belhousse, Izzard is co-producing Francesco de Carlo – an Italian radio presenter/stand-up – who aims to change audiences minds about his country's stereotypes (or does he?) in 'Italians Do It Later'. Dylan Moran's also trying his hand at this producing game, backing St Petersburg-based comic Igor Meerson, apparently the festival's first ever Russian stand-up. Self-proclaimed 'German Comedy Ambassador' Henning Wehn is on his way to becoming a household name in the UK, and has already sold out much of his Fringe run. Italian physical comic Carlo Jacucci revives his very sweet hit from last year's festival, 'Vitamin', for five nights. And if we're including our buddies in Ireland in this list then why not check out Andrew Maxwell, Abandoman, David O'Doherty, the Rubberbandits and 'Father Ted' festival TedFest, too.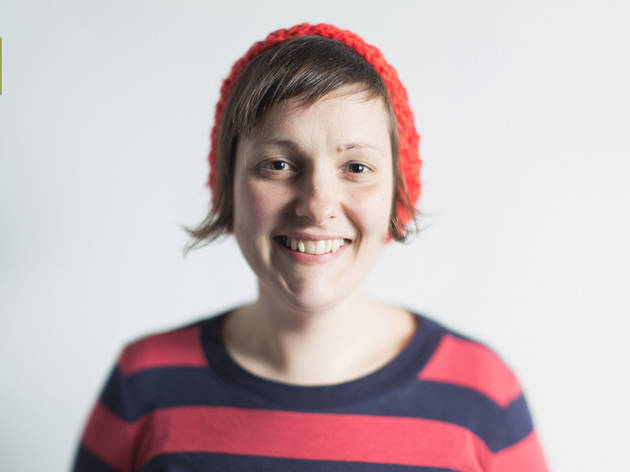 6/26
© Giles Smith
F is for… Festival favourites We've saved the proper Fringe veterans for letter 'V', but over the last five or so years these names have made themselves must-see festival acts. James Acaster's solo stand-up shows keep getting better and better. Every word the low-key comic utters is carefully chosen, always building up to a big, smart, satisfying punchline. Sara Pascoe is another comic who improves year on year. She's pitted herself against her ego, the apocalypse, the truth and turned her life into a musical, and now she's tackling the past in 'Sara Pascoe vs History' (she also has one of the best Fringe posters we've seen so far). Mark Watson was nominated for Best Newcomer at the 2005 Perrier Awards and has been back at the Fringe most years since. This year he's talking 'Flaws' in his most personal show yet. Fellow Bristolian John Robins is back with his sixth solo show, 'This Tornado Loves You'. After his gloriously funny show exploring emotional anxiety last year, he's definitely one to keep coming back to. Nish Kumar's also reliably good fun. 'Ruminations on the Nature of Subjectivity' (good one, Nish, people are going to really enjoy asking box office staff for tickets to that mouthful of a show title) is only his third Fringe hour, but he's already established himself as a skilful festival favourite and he has oodles of charm. Speaking of charming, Josie Long (pictured) is one of the most likeable comics on the planet. After three passionately political shows, the three-time Foster's Edinburgh Comedy Award-nominee is back to her more whimsical roots, bringing her infectious optimism to stories of childhood and love. You might have to force yourself out of bed to catch the equally upbeat Tony Law, but it'll be worth it. His latest offering, 'Enter the ToneZone', kicks off at 12.10pm, which feels quite early to be talking about the fear of death, but never fear, Tone will have a uniquely positive (and definitely offbeat) take on the whole 'impending mortality' thing.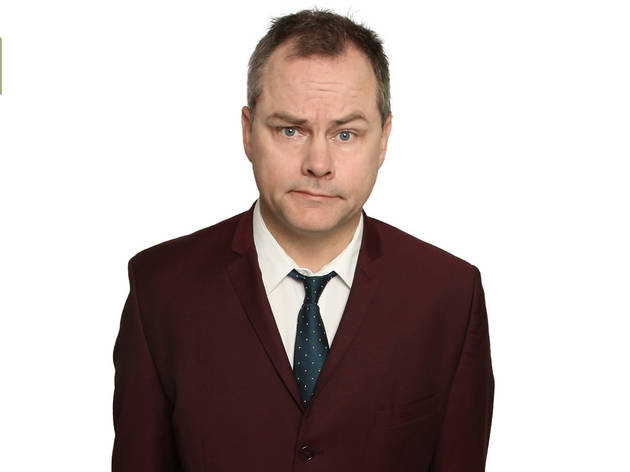 7/26
G is for… Grumpsters The only thing better than joyfully upbeat stand-up is a good old misanthrope. There are plenty of miserablists to choose from this year, including the biggest grump of them all, Jack Dee (pictured), who will be attempting to solve audience members' problems in 'Jack Dee's Help Desk'. Liam Williams – who was nominated for Best Newcomer at last year's Foster's Edinburgh Comedy Awards – wallows in self-pity and packs a vast number of jokes into every sentence. Alistair Green is equally pitiful, ranting about his own miserable existence in 'Nobody's Twisting Your Arm'. Welsh wit Lloyd Langford and self-deprecating stand-up Luke Toulson are both more grouchy than sad, and will no doubt have plenty of trivial annoyances to complain about. Then there's the grandfather of grumpiness, Arthur Smith, who sings the hits of his musical equal, Leonard Cohen.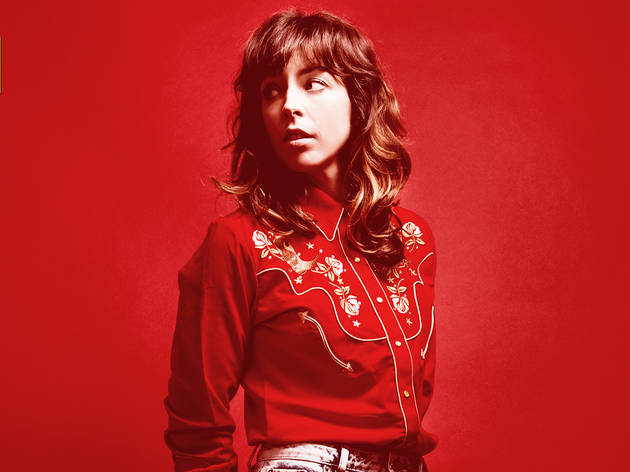 8/26
© Idil Sukan Draw HQ
H is for… Heading out early 'Edinburgh doesn't sleep, right guys? Party! 5am! Jägerbo… Wait, what time's our first show tomorrow? 11am?!' Oh yes, it pays to have a few early nights at the Fringe. In recent years getting up early has become as important as staying up late. Daniel Kitson helped start the trend, saying he enjoyed pre-lunchtime sleepy audiences, and there's certainly something slightly magical about watching a cracking comedy show in a packed venue when you've barely had your breakfast. Passionate political stand-up Bridget Christie (pictured, see A: Award-winners) returns to her 11.10am slot with 'An Ungrateful Woman'. Canadian loon Tony Law (see F: Festival favourites) is across the road an hour later, with 'Enter the ToneZone' at 12.10pm. And at midday you can catch free shows from spookily accurate spoof psychic Ian D Montfort and fluffy feelgood comic Ellie Taylor, with her debut show 'Elliementary'.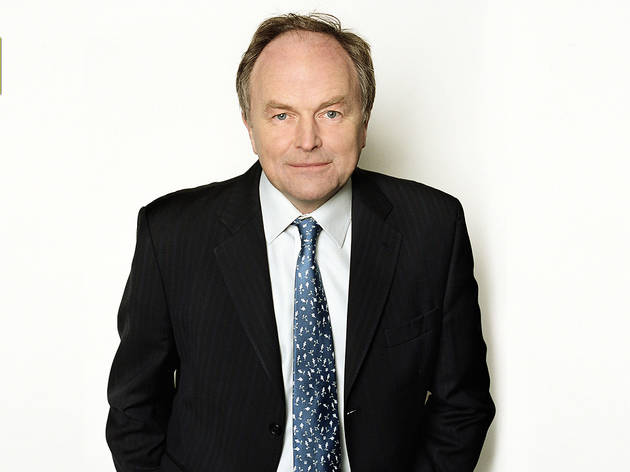 9/26
I is for… Improv 'Improv' is bound to be a big talking point at the Fringe this year, thanks to one big show with a rather confusing name. 'What Does the Title Matter Anyway?' reunites Clive Anderson (pictured) with Stephen Frost and Greg Proops for, basically, a live version of 'Whose Line is it Anyway?' (although the produces wish to stress that it's in no way connected to the TV show.) Anderson, Frost and Proop Doggy Dogg are all performing for the show's full run (August 6-19), but they'll be joined by 'Whose Line?' alumni guests, including Colin Mochrie, Josie Lawrence, Mike McShane and Richard Vranch. WDTTMA isn't the only improv show at the Fringe. The extraordinarily talented Austentatious troupe – who make up an entire Jane Austen novel – are back, this time at the Pleasance Dome. In 'Folie à Deux' – from Austentatious members Charlotte Gittins and Andrew Hunter Murray – the pair unravel an hour of improv from a single audience-suggested word. Hip hop freestylers Abandoman will be turning the Udderbelly into a humdrum office in 'Hot Desk' (it won't be as boring as it sounds, honest.) Plus there's impressive duo Cariad & Paul, US musical improvisers Baby Wants Candy and terrifying (for comedians) improv-stand-up show Set List.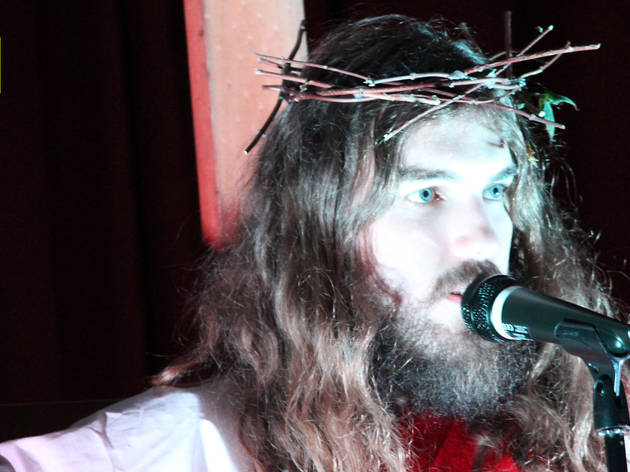 10/26
J is for… Jesus Ever wanted to tell the son of God what you think of him? Now you can. 'Come Heckle Christ' comes to the Fringe following sold out runs in Australia, where it was picketed and protested against. It's unlikely to receive quite such an extreme reaction in Edinburgh, the world's most welcoming arts festival, but it'll certainly be a hoot seeing how performer Josh Ladgrove deals with an onslaught of devilish heckles.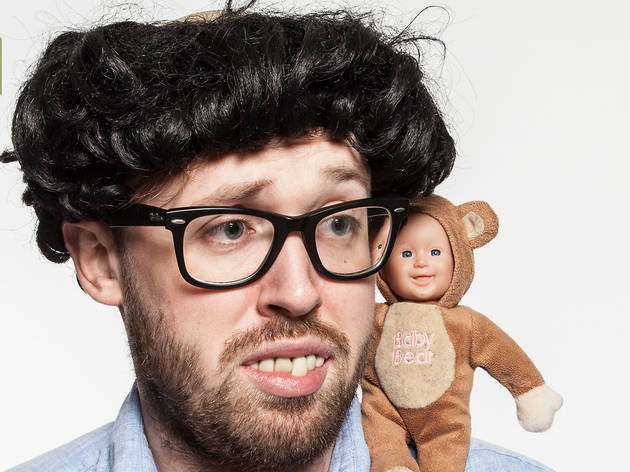 11/26
© Rob Greig
K is for… Kearns John Kearns, that is. The tonsured wig and denture-wearing absurdist's stunning debut show last year bagged him Best Newcomer at the Foster's Edinburgh Comedy Awards, and we can't wait to see what he's come up with this year. If his new show is anything like the material he's been performing on the circuit recently – wonderfully judged thoughts on his strange year and what to do with the snaggly false teeth-wearing monster he's created – then it should be another triumph.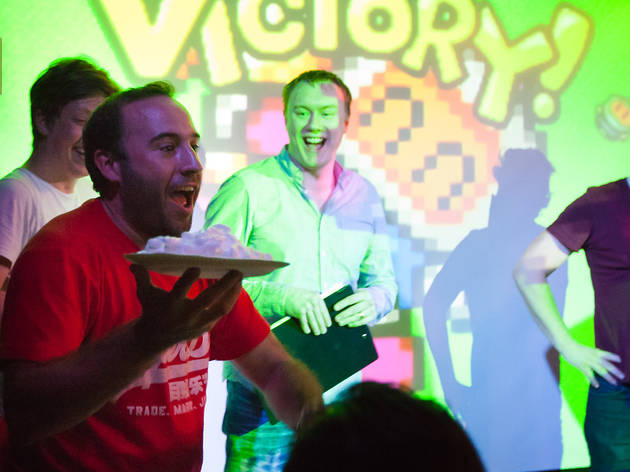 12/26
© Karla Gowlett
L is for… Late-night laughs So you've forced yourself out of bed to catch early shows from Bridget Christie and Tony Law, yeah? Well, now it's time to take advantage of the Fringe's late licences (many bars are open till 5am!) and shuffle back to your bed after the sun's come up. 'Comedy Countdown', which runs every Tuesday to Saturday, is a great place to start. It's pretty much exactly as you'd expect: the mid-afternoon quiz institution, but at midnight, and played by comedians. Loads of top comics have battled it out with numbers, letters and conundrums in previous years, so expect heated rivalries and a lot of swearing. 'Mark Watson's Comedywealth Games' will surely be a hoot. The understated Bristolian pits top comedians against each other in non-Olympian events, like 'fruit throwing' or 'admin pentathlon'. Comics will also be attempting strange feats in 'The Circus'. Each comedian taking part in the big top sideshow has been designated an 'act' – Paul Foot is the Human Canonball, Tim FitzHigham is the Lion Tamer etc – and will be aiming to impress as much as make you laugh with their newly-learnt skills. We just hope no one gets hurt. Whether you're a video game nerd or not 'McNeil & Pamphilon Go 8 Bit!' (pictured) is so much fun. Comics try to 1up each other on retro consoles, and even the audience can play along on their smartphones. Comedians might regret taking part in 'It Might Get Ugly': they have to be completely honest on stage, so you might find yourself finding out some strange secrets from well-known stand-ups. Alfie Brown's also not afraid of talking about his darkest secrets. His new solo show – with a late start of 11pm – finds bleak humour in candid subjects like his bipolar disorder and recent divorce. 'Choose Your Own Adventure Comedy' is likely to be a bit more upbeat: you decide the action in the interactive multimedia creation of ace comics Barry Ferns and Alasdair Beckett-King. If it's utter chaos you're after, Bob Slayer and Tim Fitzhigham's 'IndieRound (Fool Members Club)' is where to head. Entry's a fiver, but you're only charged for your first visit – after that you're officially a 'member' and can return for free throughout the month. Plus there's internet fun from 'Plebs' star Tom Rosenthal in 'Meme, Myself and I', two nights of hard, sweaty rock belters from Nick Helm and the Helmettes and, if you can face queuing for a day ticket, we urge you to check out Daniel Kitson's late night gigs at the Stand, 'Kitson and Fathers'.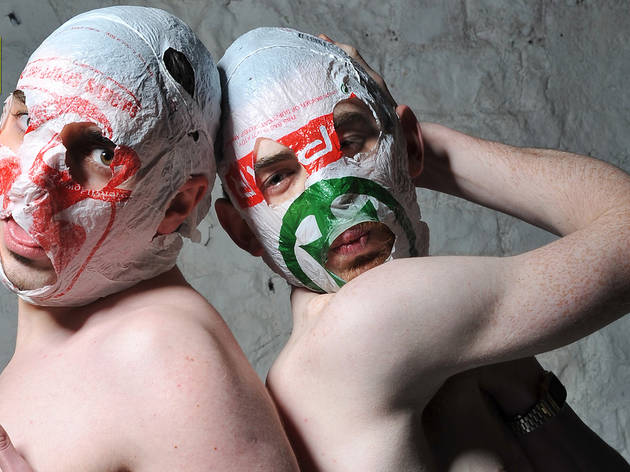 13/26
© Steve Ullathorne
M is for… Musical comedy Musical comedy is still seen as the second least-cool comedy genre (after poor old improv). But that reputation needs to change! There are tons of marvellous music acts playing this year's festival, including devilish plastic bag-wearing Irish hip hop duo the Rubberbandits (pictured), who bring 'Continental Fistfight' to Edinburgh following a bunch of sold out London shows. Their tune 'Dad's Best Friend' is worth the ticket price alone – it somehow manages to tread the line between uncomfortably grim and crudely funny. We're also dead excited about seeing guitar-strumming newbie David Elms (more about him in N: Newcomers). Rachel Parris follows-up last year's delightful debut show with 'Live in Vegas,' which aims to recreate all the glitz and glamour of a massive Vegas spectacular in a very warm 50-seat attic room. Probably the most musical of comedy shows this year is Vikki Stone's 'Instrumental', in which she plays a whopping 20 different instruments, including the piano, flute, accordion, bassoon and glockenspiel. Stone has an incredible voice and a mischievous comedic mind – this could be her breakthrough year. Bernadette Byrne and Victor Victoria, aka EastEnd Cabaret, are equally cheeky. Expect an onslaught of saucy songs from this playful pair. Keeping the filth level high is outrageous keyboard player Robert White, back at the Fringe for the first time since 2010. Then there are festival favourites: Irish whimsy merchant David O'Doherty, wonderfully chaotic singer-songwriter Loretta Maine and silly, feelgood troupe The Horne Section.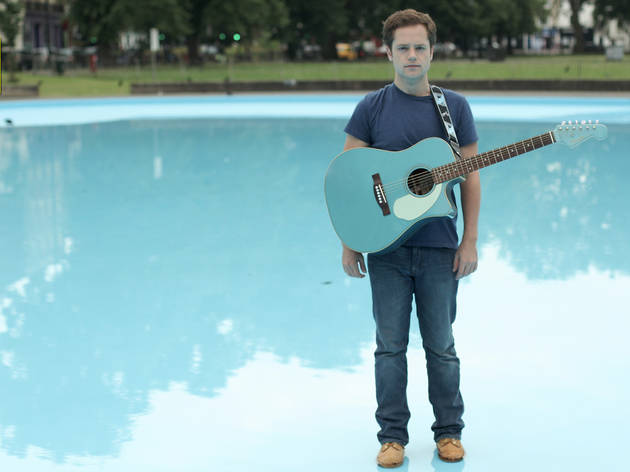 14/26
© Oli Ford
N is for… Newcomers This is what the Edinburgh Fringe is really about: discovering new talent. If a comic has a particularly successful first Fringe they can be propelled into well-paid gigs, even-better-paid TV work or, heck, even movie stardom. We do enjoy being able to smugly boast about seeing a famous face in a hot, damp basement in Scotland before they made it big. This year's newcomer list is remarkably strong. Guitar-wielding comic David Elms (pictured) is one of the most hotly-tipped. His mild-mannered songs are packed with rug-pulling punchlines. Smart stand-up Rhys James is a cunning wordsmith – even his show title 'Rhys James Begins' is (presumably) a little in-joke, after last year's try-out show 'Rhys James Prepares'. Twenty-five-year-old New Yorker Alex Edelman has been performing for ten years, and he's been on cracking form on the London circuit these past few months. Then there's BBC Comedy Award-winning Hull-born comic Lucy Beaumont. Don't let her seemingly ditzy persona fool you, her low-key stories comparing working-class life up't north to 'that London' are full of vivid imagery and wonderful punchlines. It's about bloody time that Ed Gamble put together a solo show. He's been on the circuit for yonks – both as a stand-up and as half of duo Peacock & Gamble – so 'Gambletron 5000' should be pure comedy gold. Plus there's South African-born, Isle of Man-raised rising star Pierre Novellie, who definitely has some stories to tell, oddball Welshman Tommy Rowson, who has a delightfully naive perspective of the world, and Tim Renkow, a comic with cerebral palsy who smartly plays with audience preconceptions about his condition. That's not all (we also can't wait for Tom Neenan's spooky storytelling show, 'The Haunting at Lopham House'), but there are far too many newbies to mention here – it looks set to be a vintage newcomer year.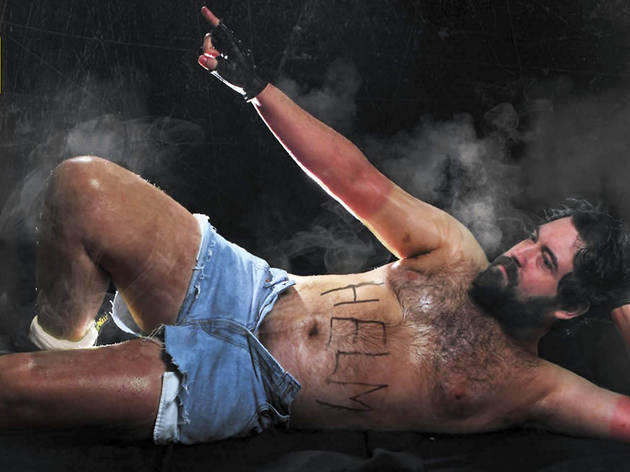 15/26
O is for… One-offs In Edinburgh, comedians generally play three-week runs. But each year there are a handful of big, spectacular one-off shindigs. Recently, 'The Wrestling' – where comics take on professional meatheads – has been the event everyone's flocked too. This year it'll be 'Nick Helm's Two Night Stand in the Grand' (pictured). The gravel-voiced comic and BBC Three star is putting on a late-night rock show, complete with pyrotechnics and kick-ass anthems, from 11pm-1am. One of the most bizarre shows this year is 'TAKE a coMEdian OUT'. Yes, you read that correctly. It's 'Take Me Out', but with comedians as the dates, and the utterly charming David Morgan channelling Paddy McGuinness. Whether it'll be a lot of innuendo-based fun or more cringey than a McGuinness stand-up DVD, we just don't know, but it's worth a punt. Alex Horne's 'Percentage Game' is guaranteed to be a blast. Exactly 100 audience members take part in various social experiments conducted by the stats-loving comic, for two nights only. And for a proper 'one off', how about Aussie musical comic Sammy J flying half way 'round the world to play a single gig at the Udderbelly before flying back to Australia? And we thought the four-and-a-half hour train from London was quite a trek.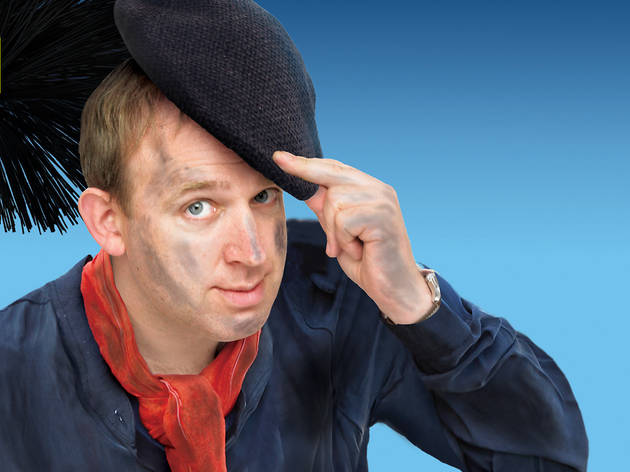 16/26
P is for… Puns Gone are the days when good old-fashioned wordplay receives an almighty groan. Puns are cool! Honest! This year's Fringe proves it. The punmeister general, Tim Vine (pictured), brings a new solo show to the festival for the first time since 2010. The superbly titled 'Timtiminee Timtiminee Tim Tim to You' plays the Pleasance Courtyard. Punny giant Darren Walsh tests 30 minutes of silly jokes at Heroes @ The Hive. Newcomer Chris Turner throws out his slow-burning one-liners alongside quick-witted improvised raps, and fellow Fringe first timer Mark Simmons has some impressive pieces of wordplay in his joke arsenal. But if you want multiple punny folk all in one show, Bec Hill's London-based wordplay night the 'Pun Run' is making a one-off Fringe appearance on August 11.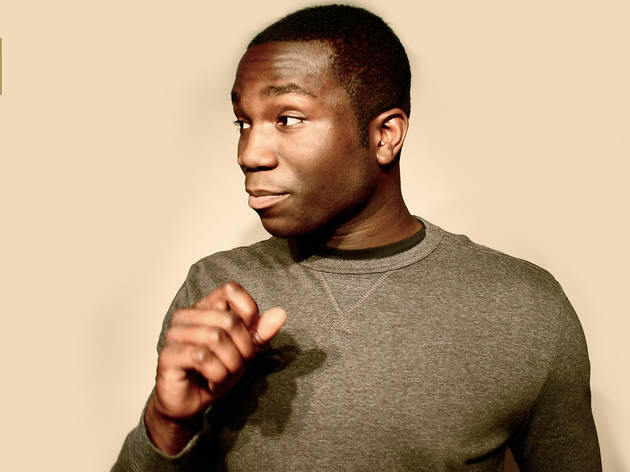 17/26
Q is for… Quickies No, not in that way, you dirty-minded freak. We mean quick shows. Don't quite have a whole hour till your next booking? Need something to fill the gap? Not every comedian in Edinburgh is performing a 60-minute spot; there are plenty of short shows, often from newbie acts dipping their toes into the Fringe waters before taking the full plunge with a solo hour next year. Adam Belbin's not one of those. He's booked a half-hour slot for a third year in a row, calling it 'The Third Half of Next Year's Show'. He's a wonderfully understated stand-up and, after all this practice, when he finally puts together the three 'halves' it should be pretty special. Pun-lovin' criminal Darren Walsh is also testing 30-minutes of jokes (see P: Puns), and superb joke-writer Adam Hess ups the timer to 40 minutes of funnies. Another 40-minuter is Kwame Asante (pictured). He's one to watch: warm, charming and with some killer material. Then a quicky in a different sense is the 'Fast Fringe', from internet comedy bible Chortle. In one hour you can catch 12 – yes, 12! – different acts performing short sets, in the hope that they'll entice you to their solo shows.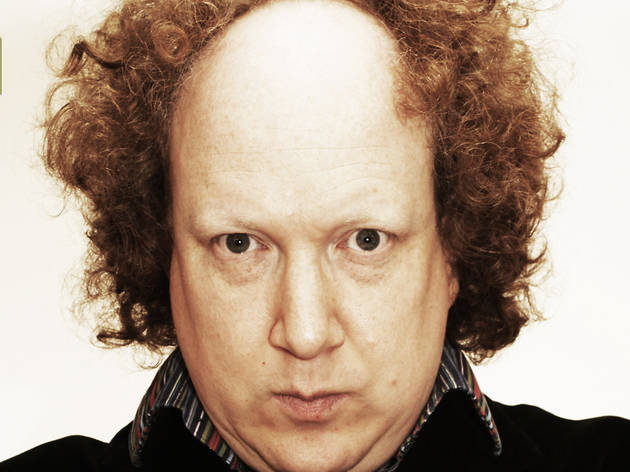 18/26
© Avalon
R is for… Referendum The big 'elephant in the room' at this year's festival: Scottish independence. What impact the impending vote will have on the Fringe remains to be seen, but there are plenty of comedy shows tackling the issue. 'The Bugle' co-host Andy Zaltzman (pictured) is bringing a special 'Scottishreferendogeddon 2014' version of his ace 'Political Animal' gig to the fest, with a different bill of comics each night from Aug 17-21. Fellow politics junkie Matt Forde hosts two Scottish Independence Specials of his hugely popular podcast, 'The Political Party', and he'll surely be broaching the thorny issue in his solo show, '24 Hour Political Party People'. And American-born honorary Brit Erich McElroy might well have the only pro-union show at the Fringe: 'The British Referendum'.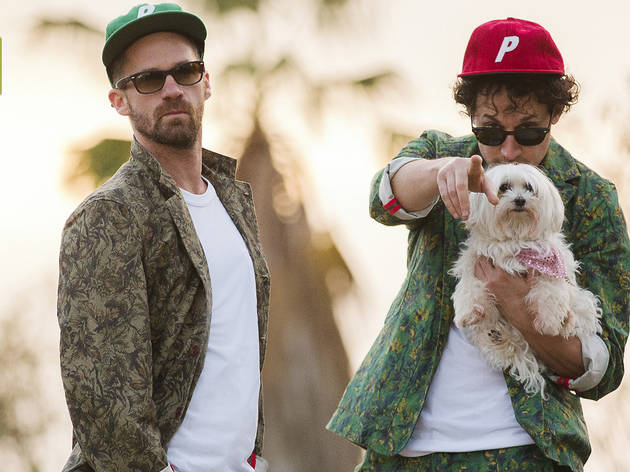 19/26
© Antony Crook
S is for… Sketch Where TV has failed to reignite the public's love of sketch comedy – apart from Cardinal Burns's ace Channel 4 show, there hasn't been a decent one in years, right? – Edinburgh is always sketchtastic. In fact, Cardinal Burns (pictured) are one of the big sketch draws this year, performing an eight-night run before heading to the Soho Theatre in September. We love mad-ass trio The Grandees, who string together three surreal comedy playlets in their off-the-wall show, 'BaBoom!'. Lazy Susan and Massive Dad are both hotly-tipped newbies who show lots of potential in their sharp writing and well-observed characters. And there are welcome returns from low-key trio Sheeps, who are aiming high with their 'Wembley Previews', squabbling sisters Sarah and Lizzie Daykin, aka Toby, slick quarter The Beta Males, who always come up with neat ideas, and relaxed, shambolic duo Surname & Surname.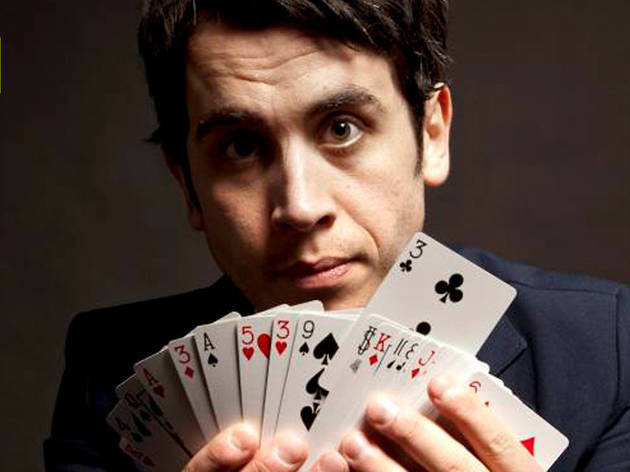 20/26
© Rob Greig
T is for… Trickery Of the magic variety, that is. Fringe illusionists this year include Middlesbrough's cheeky sorcerer (and saucerer) Pete Firman (pictured). He's a Time Out fave and 'Trickster' is bound to be a whole heap of silly fun. Plus spiffingly well-dressed duo Morgan & West – who speak in cut-glass accents and don Victorian get-up – will fool you over and over, just as they bamboozled magic duo Penn & Teller on the Vegas pair's ITV series.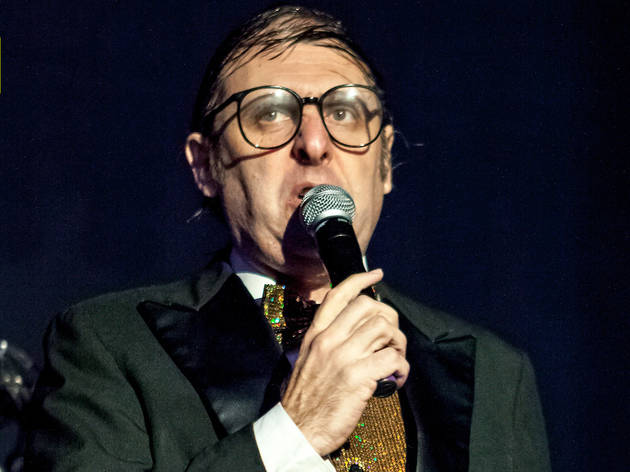 21/26
© Jonathan Pirro
U is for… USA International funny folk often make their Brit breakthroughs at the Edinburgh Fringe. American acts, especially, get a lot of attention, and this year's line-up from across the pond is mightily impressive. We're most excited about the return of Neil Hamburger (pictured). The self-proclaimed 'America's Funnyman' is the best/worst comedian you've ever seen. He dons a stained tuxedo, sports a greasy comb-over and phlegms into his drinks between telling truly awful jokes. We love him. We're also looking forward to BJ Novak – aka Ryan the temp from the US version of 'The Office' – reading comedic stories from his book from August 19-24. Self-hating Brooklynite Eddie Pepitone makes a welcome return, and Camilla Cleese (yes, she is a relation – his daughter) performs in a three-hander with Sarah Tiana and Cort McCowan in 'American…ish'. Plus dark storyteller Tom Rhodes, highly acclaimed stand-up Tom Shillue and experimental weirdo Brent Weinbach all make their Fringe debuts.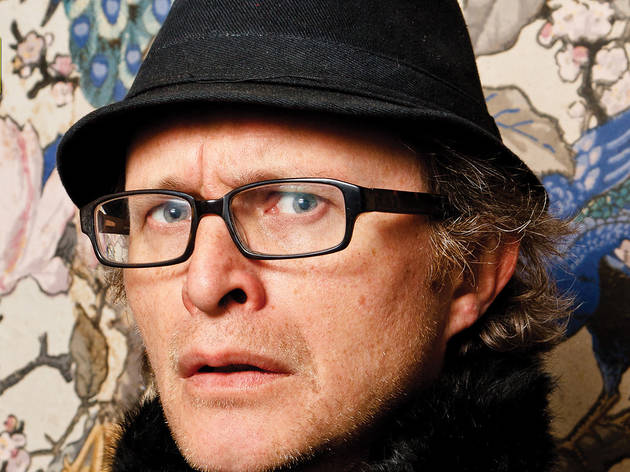 22/26
© Edward Moore
V is for… Veterans What would the Fringe be without the comedy stalwarts who just can't keep away from the Scottish madness? We doubt Richard Herring knows what any other part of world can offer during August. He's back with the punningly titled 'Lord of the Dance Settee' for his twenty-fourth festival. Simon Munnery (pictured) has been Fringing for donkey's years, but somehow manages to out-do himself creatively with each show. This year's he's talking about and singing the work of Danish philosopher Soren Kierkegaard. The ever-inventive Alex Horne was nominated for the Perrier Best Newcomer award in 2003 and has been back most years since. For 2014 he's promising a show that's 'stupidly ambitious': 'Monsieur Butterfly'. Grumpy favourite Arthur Smith revives his hit show from last year, in which he covers the songs of Leonard Cohen (very well, it has to be said) alongside a sweet narrative. And you can't go far wrong with other reliable Fringe veterans, like lovable loon Paul Foot, biting US stand-up Scott Capurro and whimsical Irishman David O'Doherty.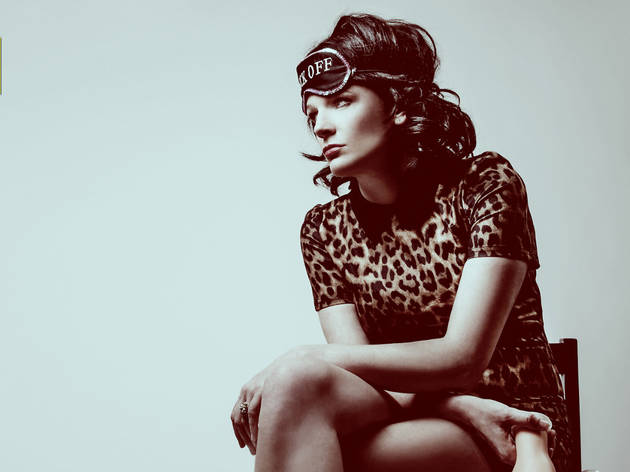 23/26
© Idil Sukan Draw HQ
W is for… Weirdos The Weirdos Comedy collective have become an oddball force on the London circuit. They consistently create some of the most innovative offbeat comedy delights in the capital. And they don't rest during August either, with plenty of Weirdos regulars trekking up to Edinburgh to perform solo shows. Moustachioed wonder Ali Brice (the star of the troupe's alt-pantomime 'The Colonel') has roped in Weirdos boss Adam Larter to direct his very silly debut solo show, 'Eric Meat Wants to Go Shopping'. Superb comic actress Beth Vyse plays ITV9 morning TV presenter Olive Hands in 'Get Up With Hands!'. Mornings aren't the best time of day for surreal storyteller Matthew Highton, who tackles insomnia in 'Good Luck Sleeping Jerks'. Speaking of jerks, character comic-turned-stand-up Joz Norris talks relationship woes in 'Awkward Prophet' (we don't mean it, Joz, honest, we just couldn't think of another segue). Plus stormchasing stand-up Chris Boyd invites you into his hastily put together tornado shelter in 'Caution to the Wind,' deceptively ditzy comic Harriet Kemsley workshops material on the free Fringe, former civil servant Gareth Morinan presents 'The Michael Gove Exposé' and the mysterious agent of many Weirdos members – Kristian D Kirklan – steps into the spotlight with his own solo show.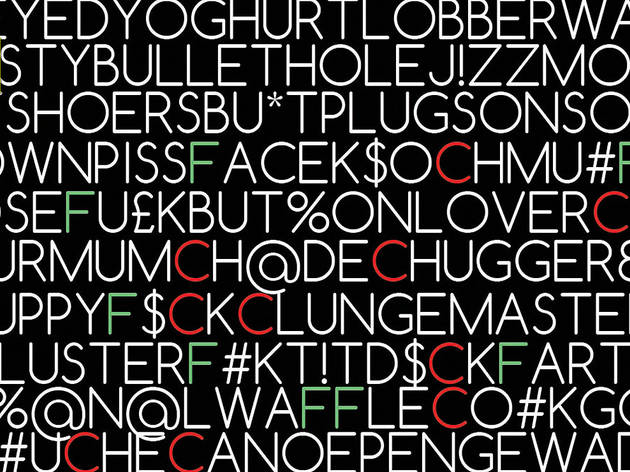 24/26
X is for… X-Rated If it's pure filth you're after, look no further than 'Foul Play – The F*cking Nasty Show' (pictured). At 11pm each weekend evening the Fringe's darkest comics unleash their dirtiest sets. There'll be enough bad language to make Scorsese wince. Then there's X-rated in a very different sense of the word: Jim Davidson. Yep, the actual Jim Davidson, making his Edinburgh Fringe debut with 'No Further Action'. We're not exactly recommending his show but, hey, we're definitely curious to see it. In fact, the 'Big Brother' winner's presence is causing a bit of a stir. Turn to page 107 in the Fringe brochure and you'll find his listing. But directly below you'll see an entry for a one-off gig called 'Jim Davidson's Funeral' which reads: 'Jim is dead and so is the Fringe. Come burn the remains of what was once a great arts festival and dance on comedy's grave.' Touchy!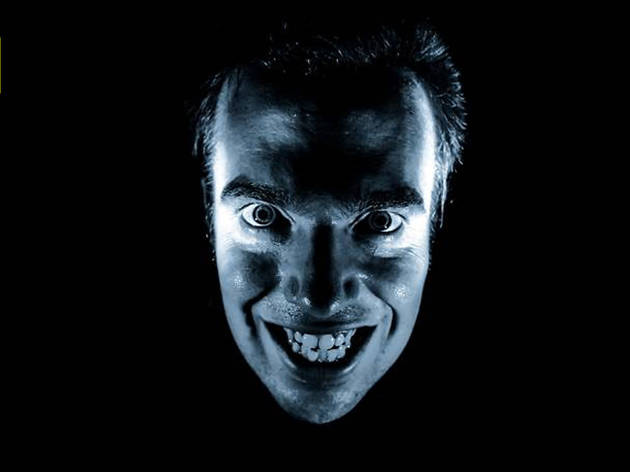 25/26
Y is for… YouTube stars Slogging it out on the open mic circuit isn't the only way to get noticed. The 'YouTube to stand-up star' career path is pretty common these days. One such internet hit is Damien Slash, whose character comedy clips have clocked up over half a million views online. He's an impressive comedic actor and writer, and we can't wait to see how his oddball creations transfer to a sticky Edinburgh Fringe stage. Half a million views might sound like a lot, but it's nothing compared to Miranda Sings, the nuts character creation of Californian Colleen Ballinger. Her off-key pastiches of those cringey pop song covers that teenagers post on the web have racked up more than 60 million views. Then there's John Robertson's 'The Dark Room' (pictured), which has become a recent festival hit. What started as a choose-your-own-path game on YouTube is now played by audiences, live, each night at the Fringe.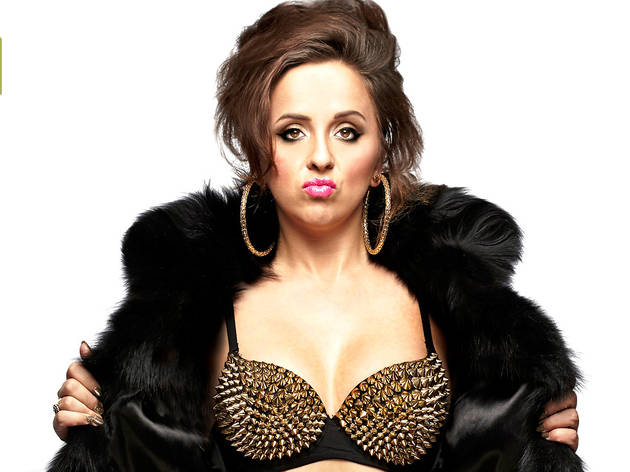 26/26
Z is for… Zero entry fee In other words, free! The freebie strands of the Fringe get better every year, but in 2014 the quality of ticketless comedy shows has rocketed. The big three this year are 2013's Best Newcomer winner at the Foster's Edinburgh Comedy Awards, John Kearns (see K: Kearns), erudite grumpster Liam Williams, who was nominated for the same award (see G: Grumpsters), and Luisa Omielan (pictured), who follows up her wildly popular hit show 'What Would Beyoncé Do?' with 'Am I Right, Ladies?'. Arrive at each of their venues with plenty of time to spare if you want any chance of getting through the door. The kings of free comedy – Barry Ferns (who runs much-loved pay-what-you-want club Angel Comedy in London) and Lewis Schaffer (who has been performing his twice-weekly 'Free Until Famous' show in Soho for years) – aren't charging for their Edinburgh Fringe shows, either. Other free stand-ups include twitchy Canadian comic Bobby Mair, who will be spewing out deranged jokes in 'Off Meds', lovable loon Lou Sanders, whose shows are always brilliantly nuts, grouchy stand-up Luke Toulson (see G: Grumpsters), passionately political comic Chris Coltrane and intelligent youngster Ahir Shah. John-Luke Roberts – a 'News Quiz' writer and a sharp comic mind – is promising 'almost-stand-up' in 'Stnad-Up'. Pippa Evans – the creator of drunken character Loretta Maine (see M: Musical comedy) – performs as herself for the first time in 'Don't Worry, I Don't Know Who I Am Either'. And innovative, slightly disconcerting gagsmith and prop-comic Ben Target follows up his ace debut show with 'Hooray for Ben Target'. Newbies-wise, cheeky comic Tom Toal, hotly-tipped character act Ellie White (see C: Character comedy) and award-winner Tim Renkow (see N: Newcomers) are all performing their debut solo shows for free. And if it's an early afternoon hour of laidback laughs you're after, try the Rat Pack Stand-Up Comedy, where smooth comics are backed by swing guitar.
A-Z of Edinburgh Fringe 2014 comedy highlights
Festival favourites, late-night laughs, X-rated shows, Jesus… We present Time Out's 2014 Edinburgh Fringe comedy highlights and recommendations in a neat A to Z slideshow
Edinburgh Festival Fringe 2014
Our massive Fringe hub, featuring previews and reviews from comedy, theatre and cabaret.
Support Time Out
We see you're using an ad-blocker. Ad revenue is Time Out's main source of income. The content you're reading is made by independent, expert local journalists.
Support Time Out directly today and help us champion the people and places which make the city tick. Cheers!
Donate now