Heads up! We're working hard to be accurate – but these are unusual times, so please always check before heading out.
Kim Noble interview: 'What the fuck am I doing in B&Q?'
We meet the genre-straddling comedian-artist… and a couple of unexpected friends
Kim Noble's first live offering in five years was the most-talked about show at last year's Edinburgh Fringe. As he brings 'You're Not Alone' to London, we speak to the award-winning performer.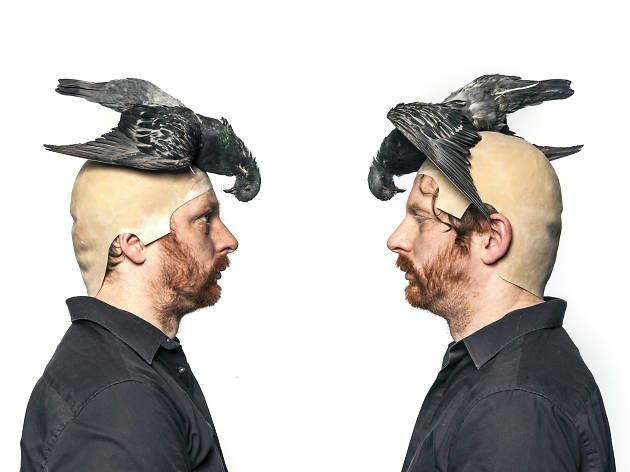 © Rob Greig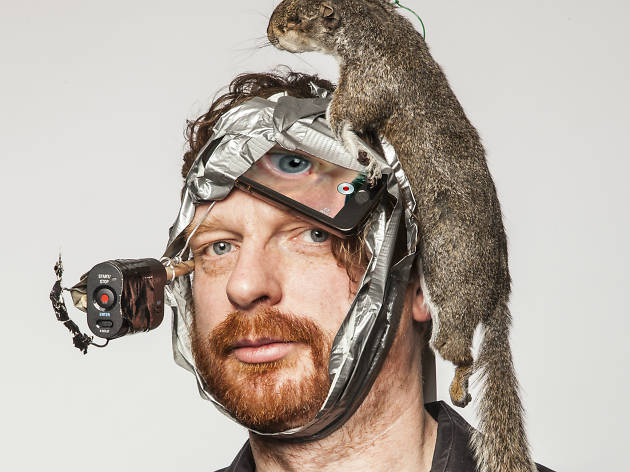 © Rob Greig
© Rob Greig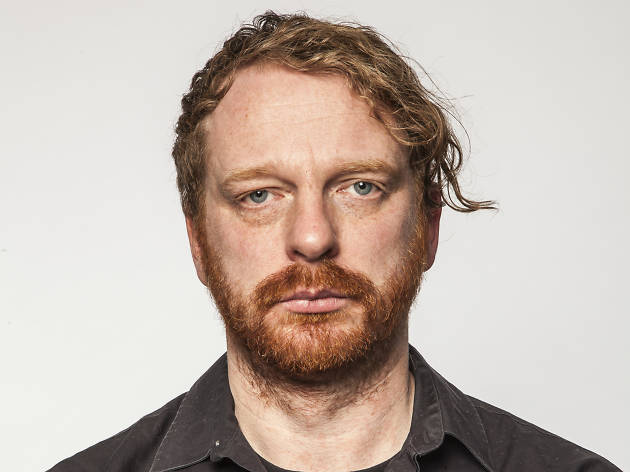 © Rob Greig
'Oh God, that stinks!' says Kim Noble, opening the binliner he's brought to today's photoshoot. Inside the bag are a pigeon and a squirrel – both dead (and 'ethically sourced', he tells me). They're still fresh – he stuffed them himself yesterday – and the stench is starting to fill the room. 'Is there a radiator in here?' he asks. 'I need to dry these out a bit more.'

This isn't unusual behaviour for Noble. Compared to the content in his live shows, carrying some lifeless vermin around town is pretty tame. The 40-year-old south London-based performer's work straddles comedy, film, art and theatre, and his latest show, 'You're Not Alone', features plenty of black humour. But the 'jokes' sit gingerly beside shocking images, provocative ideas and ethically dubious hidden-camera footage.

It's been five years since Noble's last show, 'Kim Noble Will Die', which he made after suffering a breakdown, being diagnosed with manic depression and having suicidal thoughts. He didn't ever imagine returning to the stage, and didn't want to. 'I really don't enjoy performing,' he says. 'I actually… God, I sound like a right middle-class wanker, but I actually had counselling before Edinburgh this time, to help with the fear. But I'd made all this stuff and I wanted to put it out there, somewhere.'

Watching 'You're Not Alone', it's not surprising that it's been half a decade in the making. Some set-pieces must have taken an enormous amount of time and commitment. He's audio-recorded and documented his neighbours' sex life. He's been 'working' in B&Q most Saturdays, for over a year, donning a homemade uniform – the store's still unaware that he's been posing as an employee. He's still putting in shifts now, despite the show being finished – this isn't just his work, it's his life. 'I feel obliged to do certain things,' he explains. 'For me, it doesn't feel weird, it just becomes routine. But I do question it, like: what the fuck am I doing in B&Q in Barnstaple this weekend; I haven't got a camera on me, so why am I here? It's only when I talk about it that I think: Oh yeah, that's quite weird.'

But then Noble's definition of 'weird' is weird in itself. I explain that I found some parts of the show uncomfortable. 'Did you?' he says, semi-surprised. 'It's funny when that happens, because I forget – my levels are fucking gone! I really think it's tame. It's only through discussions that you have to have – like, "Is that dog's penis actually going into that man's anus?", and you have to go through frame by frame to discuss what the legal issues are – that I think about it. My levels are skewed, I just think: What? It's fucking fine! Just show it!' Noble's not one to compromise on his work, either. 'People pick up on different things,' he says. 'I put together a version of the show with all the stuff that's slightly questionable taken out of it; it was one minute long and it was a shot of the sky,' he says. 'If you highlight one bit, the whole thing unravels.'

'You're Not Alone' isn't for the faint-hearted. It's challenging, thought-provoking and profoundly disturbing, but it's also hypnotic and incredibly funny. Putting a label on what he is is a tricky task. How would he describe himself? 'Artist, I suppose?' he replies, unsure. '"Performance artist" sounds like wank, though, doesn't it?' he says. 'That sounds like you're sticking a dead rose up your arse and walking around whilst cutting yourself.' He pauses. 'Well, I guess there is an element of that in the show…'