Why we love Joan Rivers: her most controversial moments
We pay tribute to the legendary American stand-up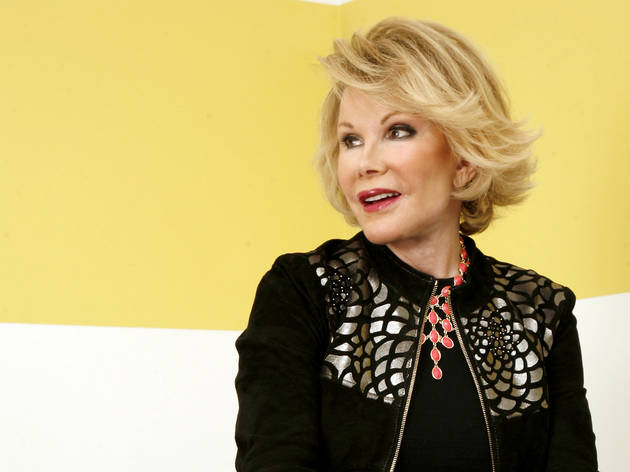 1/5
© Rob Greig
Houston, we have a problem In her 2013 memoir, 'I Hate Everyone... Starting with Me', one gag in particular excited the press's ire. Rivers wrote, 'I hate Houston. It's crawling with bugs... Oh, wait, that's Whitney Houston; I'm sorry, my bad. (Can I just mention that Whitney looked fabulous at the Grammys? She was in mahogany from head to toe.)' Too soon? It never was too soon for Joan Rivers.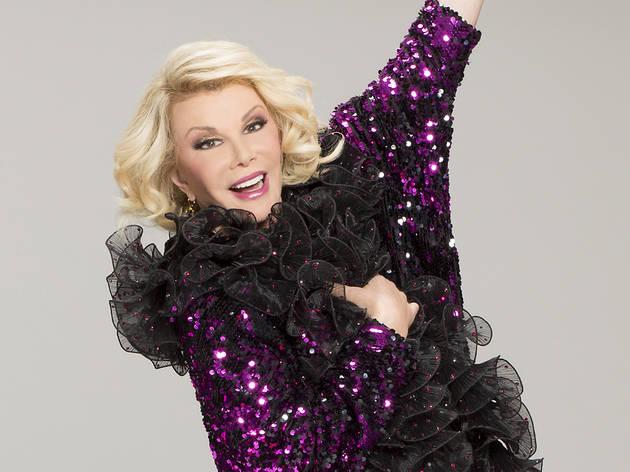 2/5
Cross with Costco US bulk-buy chain Costco thought Rivers's book was so contentious that they banned it from their 429 stores. Rivers protested at their Burbank branch, saying, 'I feel this is a country where people should have the right to have the literature they want. This is the beginning of Nazi Germany.' The Anti-Defamation League weren't happy, accusing her of being 'deeply offensive to Jews and other survivors'. Rivers's response? 'Shut the fuck up!'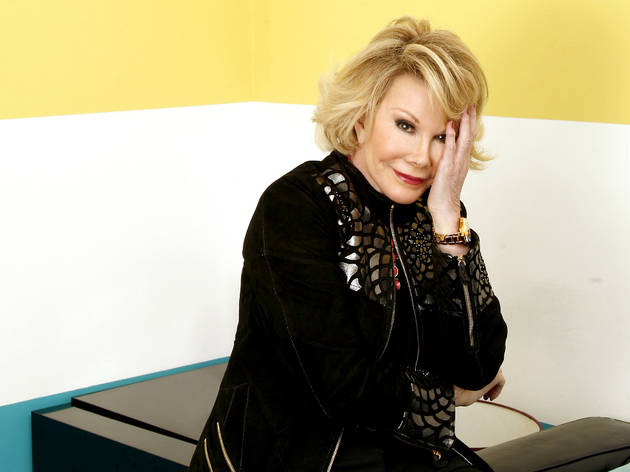 3/5
© Rob Greig
Loose tongue When she appeared on an episode of ITV's 'Loose Women', Rivers warned the producers by saying, 'get ready to bleep this,' before bluntly describing Russell Crowe as 'a piece of fucking shit'. Host Jakki Brambles quickly apologised for the language on live daytime TV and the comic didn't return for the final part of the programme.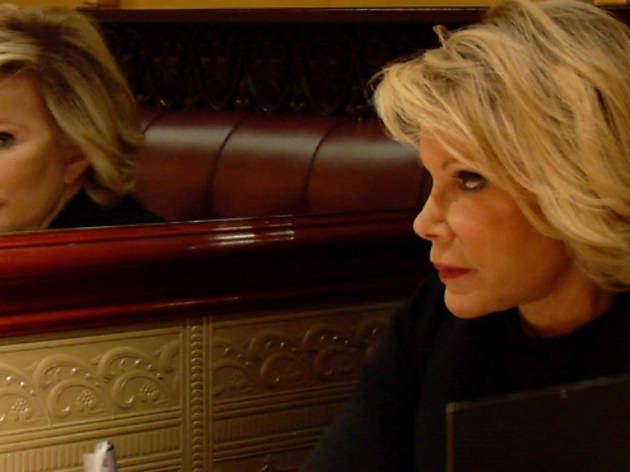 4/5
Royal correspondent Rivers has long been close to the royals – she was one of only four Americans invited to Charles and Camilla's wedding. But in August 2012 the Daily Mail picked up a story that Princess Diana fans were outraged by Rivers's 'sick' advice for Kate Middleton; 'If you ever want to go to Paris, fly, don't take the tunnel.'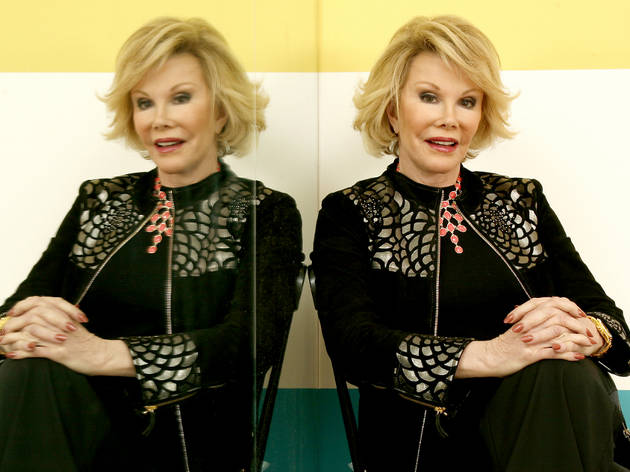 5/5
© Rob Greig
Blamin' Palin Following the shooting of Democrat politician Gabrielle Giffords in Tucson, Arizona in 2011, many blamed Sarah Palin's perceived violence-inviting speeches and 'target map' for the incident. Rivers agreed, chipping in with, 'They're right to blame Sarah for the shootings… this woman is just stupid and a threat.' Fox News was allegedly very upset and cancelled her upcoming appearance on the network's breakfast show. In time-honoured Joan Rivers style, she told Fox to 'go fuck themselves'.

Yesterday Joan Rivers died, at the age of 81, after she stopped breathing during a procedure on her vocal cords last week. Despite her age, it's all been a bit of a shock, and it's a huge loss for the comedy world. She was a true pioneer. But, if she could, we imagine Rivers would love to be cracking brilliantly sick jokes about her own death right now.

That's why we loved Joan Rivers: her acerbic, no-holds-barred approach and cutting gags, no matter the consequences, were inspirational to generations of comedians. She was certainly no stranger to controversy. From the early '60s the Brooklyn-born comic made a career from saying the unsayable, whipping audiences into hysterics with streams of brash, unapologetic bitchiness.

But the key to Rivers's humour was that she was always the butt of the joke. With a diva reputation to outshine Mariah Carey, and a face so surgically altered it wouldn't look out of place at Madame Tussauds, Rivers knew she was every bit as bad as the superstars she mocked.

Not everyone saw the joke, though. In fact, Rivers's mouth got her into plenty of trouble. So, what better way to say goodbye to the US comedy hero than by celebrating some of Joan Rivers's most controversial moments.

Snap up exclusive discounts in London
Time Out's handpicked deals — hurry, they won't be around for long...