The best hotels in Soho
Check out our pick of the best hotels in Soho, from the affordable and accessible to the finest five-star stays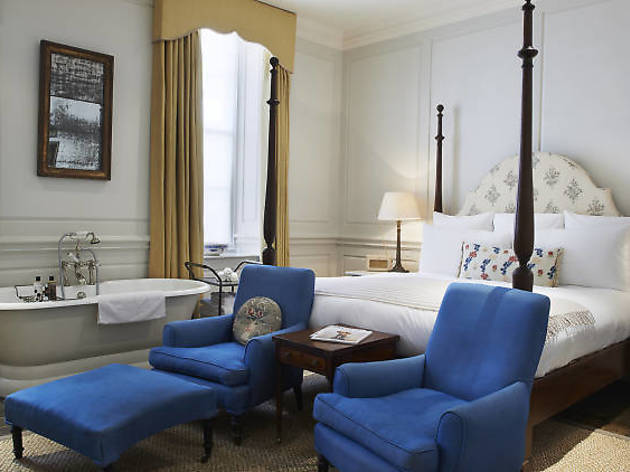 Soho might just be the best place to stay in London. Why? Because, despite breakneck-speed gentrification, it's still managed to retain – just – its independent spirit. It's home to the city's best department store, Liberty, its best cinema, the Curzon Soho, and many of London's best restaurants, from wallet-friendly street food on Berwick Street to the buzzy, no-booking likes of Bao, or the Michelin-starred Yauatcha.
Similarly, when it comes to rooms – whether you want a bed in a shared dorm or a boutique hotel with famous folk in the lobby – the heart of London welcomes all budgets. Here's our pick of the best hotels in Soho.
RECOMMENDED: The 100 best hotels in London
Explore Soho
Soho is a hard place to pin down. The district – and its southern subsection Chinatown – teems with tourists going to West End shows, media professionals marching to work, hungry patrons sampling some of London's best restaurants and people looking to have a long night out at one (or several) of the area's clubs, bars and pubs.
Read more
Sponsored listing
The Chelsea Harbour Hotel
A five-star hotel right on, yep, Chelsea Harbour. That means you can grab some great views of the marina – as well as the spendy-looking boats bobbing up and down as they wait to hit the waves. The hotel features a health club, spa, valet parking, complimentary wi-fi and childcare, plus food and drinks at the Chelsea Riverside Brasserie, the Terrace and the Harbour Bar.