London events in October
Here's your guide to the very best stuff happening across London during October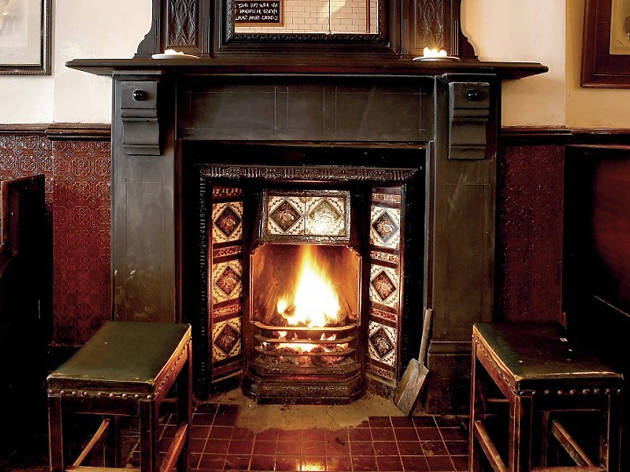 October in London signals the arrival of autumn, but don't you dare try and hibernate indoors – there's way too much going on for that. The milder weather also means you're justified in taking a long, or short, walk that ends with Sunday lunch at one of London's best pubs with a fire.
For something altogether spookier, there's Halloween to look forward to, which means parties and fancy dress galore.
You see? October isn't so bad after all. In fact it's a gem, so get stuck in to our list of the best events and happenings throughout the month.
RECOMMENDED: The definitive London events calendar
London gigs in October
Abba. Junk food. Watching Jeremy Kyle. Thwacking dawdlers on Oxford Street over the back of the head with a copy of Time Out. We've all got our guilty pleasures, and this hugely fun night celebrates the musical side of them. It's a high-quality but ultimately cheesy party of pop, disco, dance tracks, R&B and soft rock, where you can hear anything from Hanson to Haim to Soft Cell to Whitney to Beyoncé, accompanied by dancers, live acts cabaret performers, balloons and a lot of glitter Leave your hipster credentials at the door, dress up and get guilty!
Read more
Jazz-funk night, each week welcoming different special guest sets upstairs at this infamous jazz club.
Read more
Enormously talented Breton composer and multi-instrumentalist Tiersen is best known for his crisp piano balladry and woozy accordion waltzes, especially those written for the multi-million-selling 'Amelie' soundtrack. Live, though, he often favours rockier presentations.
Read more
Pianist Hutton performs musical soundscapes where frenetic classical themes and high octane European jazz stylings combine beautifully.
Read more
The foursome from Reading performs its hard-edged contemporary rock originals.
Read more
Bassist Phil Simmonds hosts one of London's most celebrated funk soul nights. All welcome.
Read more
Despite his miserablism, his eternal Bowie-aping and his right-wing tendencies, the Numanoid has long since been recognised as the godfather of electronica and the spiritual progenitor of Marilyn Manson. If you like buzzing synthesizers and songs about lonely robots and automobiles, you can't go wrong here.
Read more
Millions have viewed McKee peforming his song 'Drifting' on YouTube, which he does in his own special, guitar-slapping, finger-picking way.
Read more
One of the most successful tribute acts of all time perform the music of Pink Floyd, complete with mega light show. They've got their act down to such obsessive detail that they were booked to play Floyd guitarist David Gilmour's 50th birthday party.
Read more
Chiefly remembered for 'Streets of London' – one of our Top 10 London songs – songwriting legend McTell is also a superb bluesy guitar player and a sharp-tongued and funny rebel poet.
Book now
Read more
The Grammy, CMA and AMA-nominated US country artist performs her Big Day In A Small Town album.
Read more
Vocalist Hilary Scott leads the Nashville trio to perform their award-winning country tunes.
Read more
The five-piece outfit from Auckland, consisting of Alisa Xayalith, Thom Powers, Aaron Short, David Beadle and Jesse Wood plays its indie electronica.
Read more
This international eight-piece collective from London, led by the charismatic Eno Williams, whip up a storm of afrobeat, funk and disco. If you got deep into Melt Yourself Down's larger-than-life global grooves last year, make Ibibio Sound Machine your next obsession. Want more?Read: What's the deal with… Ibibio Sound Machine?
Read more
The classic gravel-voiced singer-songwriter, who has lately experienced a Rick Rubin-assisted renaissance, plays a crowd-pleasing set of long-serving hits such as 'I'm a Believer' and 'I Am, I Said'.
Read more
Show more
Find out what's happening in November
Sponsored listing
Without Cafe
A fast food cafe beneath the railway arches, but this isn't fast food as you typically know it. Without Cafe is a completely vegan and gluten-free joint concerned with nutritious and healthy grub. There are eight different salads to choose from, including carrot and ginger and three-bean. Mains feature lasagne (with almond milk mushroom bechemel sauce), sausage rolls (with soya sausage), and sweet potato quiche. Those with a sweet tooth will be satisfied, too, with a huge range of cakes. Give your cup o' jo a twist with turmeric latte or sip on a smoothie.