London events in October
Your guide to the best stuff to do, see, eat and drink across London during October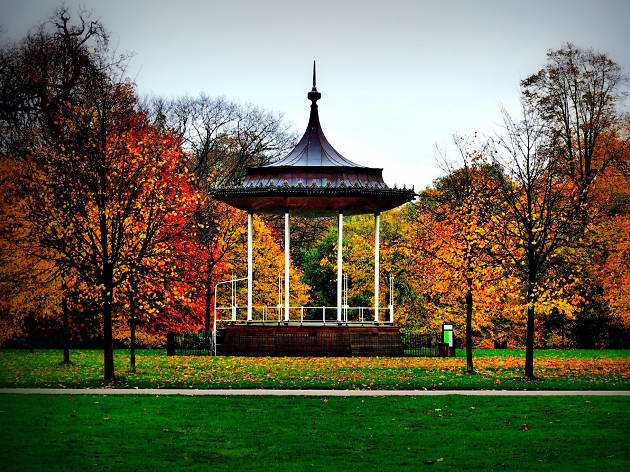 October in London means the arrival of autumn, but don't hibernate indoors – there's way too much going on for that. Take a long, or short, walk that ends with Sunday lunch at one of London's best pubs with a fire, or for something altogether spookier, there's Halloween to look forward to, which means parties and fancy dress galore. Summer might be over, but October is packed with new openings , so get stuck in to our list of the best events and happenings throughout the month.
RECOMMENDED: The definitive London events calendar
Our October event highlights
If you're going to celebrate Halloween (Saturday October 31 2015) this year, we suggest you go all out. Head down to your local costume shop and prepare to scare at one of the capital's best Halloween parties. Plan your fancy dress in advance, however – a pink bunny suit just won't cut it at this time of year.

If the mention of a museum visit makes you think of stuffy exhibitions and school trips, think again. 'Museums at Night' usually takes place across the UK in October, with a series of seriously special after-hours events at some of London's best galleries, museums and attractions.
Whether you fancy a kid-friendly event at one of London's many museums or attractions, or would rather explore some autumnal activities in the great outdoors, we've got all your family-fun covered.
The BFI London Film Festival, undoubtedly the capital's – the UK's – biggest celebration of international cinema, takes over the city in October.
Find out what's happening in November
Sponsored listing
Broadway Market
Broadway Market continues to thrive following its clever makeover nearly 15 years ago. This compact Hackney street, which neatly connects London Fields to the Regent's Canal, has had a traditional fruit and veg market since the 1890s. But it went into steep decline in the '80s, and trade had all but petered out before the community relaunched it in 2004. Now taking place on Saturday from 9am-5pm, Broadway Market is a bustling hub for the Hackney hipsters and East End creatives who have settled down and started families. It now welcomes around 135 stalls selling a fabulous array of fresh produce, vintage clothes, flowers, coffee, books and groceries. There's also plenty of delectable street food, including Deeney's toasted sandwiches, Fin and Founder's crab-cake burgers, Floris Bakery's chocolate eclairs and the modern cult classic Yorkshire Burrito. Although there are no stalls during the week, Broadway Market is still worth visiting for its cute coffee shops, one-off restaurants and chic boutiques. Gentrification has more than crept in, but it still feels like a local high street complete with a kebab shop, post office, Costcutter, old-school barber shop and excellent hardware store. Even outside market day, you'll find it buzzing with people pottering about, nattering over coffee and doing their weekly shop. Top Tip: Broadway Market can get very busy, especially when the weather's good, so it's best to allow plenty of time to avoid stress when perusing the stalls. Nick L