Unmissable events in London this autumn
Hibernating at home is not an option this autumn when London's events, exhibitions and festivals are this good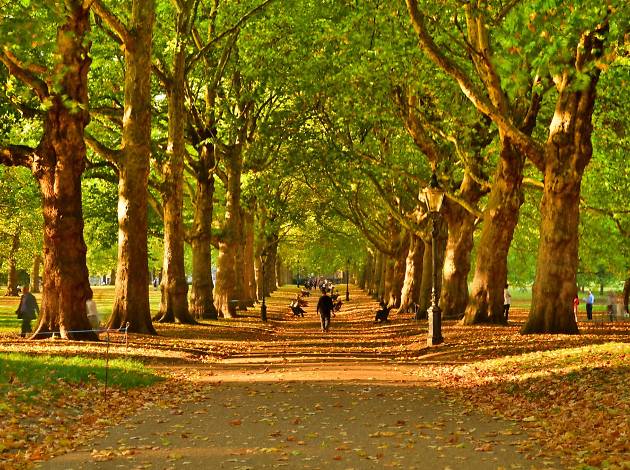 By

Things To Do Editors
|
Have your plans for the night got 'Netflix' written all over them? We get it. The days are getting shorter, the temperatures colder and rainy days in London are on the damp horizon. But if you can tear yourself away from your central-heated surroundings, there are some seriously good things going on to warm you up this autumn. Embrace that back-to-school feeling and plan an awesome autumn in London, with brand new bars, tasty restaurant openings, exciting art shows, fab festivals and ace attractions. Here's our pick of the best things to do in September, October and November 2018.
Check out our video below for five of the best London autumn activities...
The best things to do in London this autumn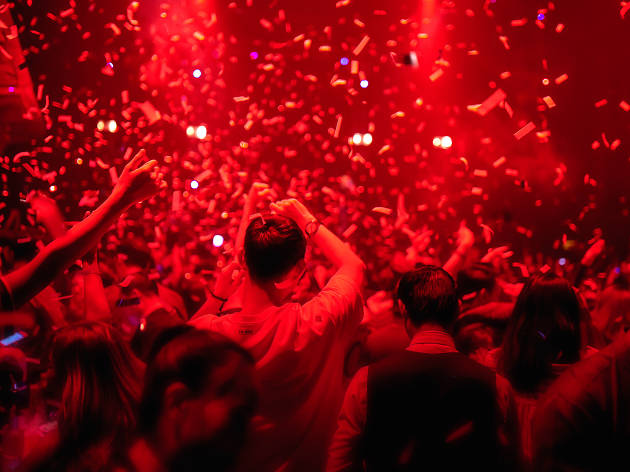 Grab some candles and start blowing up those balloons. Time Out is turning 50 and to mark our half-century we're throwing a huge birthday bash. Join us in Granary Square for a one-night birthday bonanza celebrating the very best of London. The awesome line-up includes performances on a floating stage by east London party crew The Glory; awesome alternative choir Some Voices taking on the discography of London boy (and regular Time Out cover star) David Bowie and a special piece by hot choreographer Holly Blakey, curated by the Southbank Centre. Plus loads more.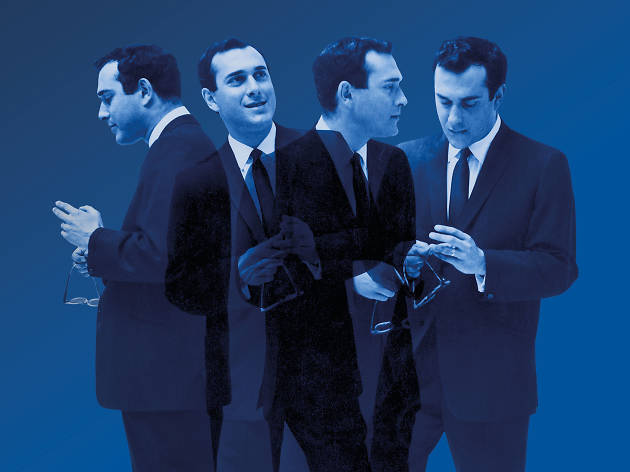 For the first time ever, legendary playwright Harold Pinter's short plays will be performed in one season by a star-studded cast. First up, two comedic masterpieces featuring David Suchet and Russell Tovey, then six of HP's most political short works. As well as telling stories of abuse of power and oppression, the latter will be brought to life by surprise guest stars.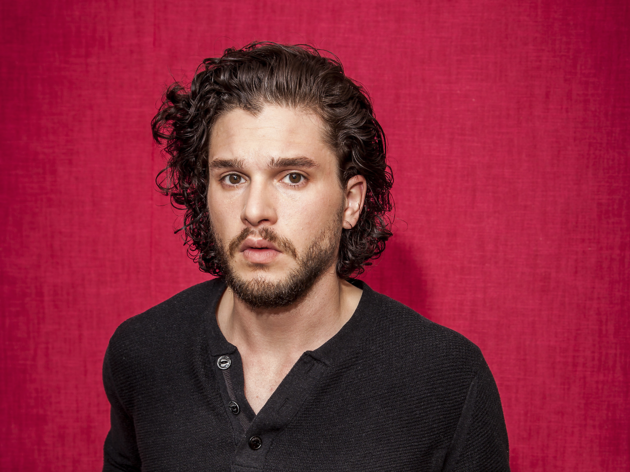 Rob Greig Time Out
'Game of Thrones' theatre takeover
Ramsay Bolton, Arya Stark and Jon Snow have escaped Westeros and are heading for London's theatres. Iwan Rheon will swap sword-swashing for pest control in dystopian thriller 'Foxfinder', while Maisie Williams plays bedridden teenager Caroline in 'I and You' and Kit Harington stars in Sam Shepard's modern classic 'True West', exploring sibling rivalry and the American Dream. Winter might be coming but not until after this lot have hit the stage.
Back in the day, harvest festival was a time to give thanks for decent crops. But even if the only thing you've ever tried to grow is your hair, you're welcome at Skylight's autumnal celebration. Play a game of hay-bale skittles, fling some horseshoes around and sip on seasonally spiced cocktails. You can even get yourself a whole bucket of cider – though maybe wait until you're done with those horseshoes.
Things to do, Exhibitions
This south-east London festival sees emerging artists take over public spaces in the area. This year's special project comes from Louise Ashcroft, who's been tasked with turning something as mundane as the festival's Data Protection Policy into a series of dazzling performances, objects and experimental social experiences.
The autumn edition of this after-hours takeover is part of a UK-wide festival giving inquisitive souls the chance to go behind the scenes of super cool cultural venues. Some of London's best galleries, museums and attractions are taking part including the Transport Museum where an '80s themed evening will be popping, and the Sir John Soane's Museum where intimate tours will be led.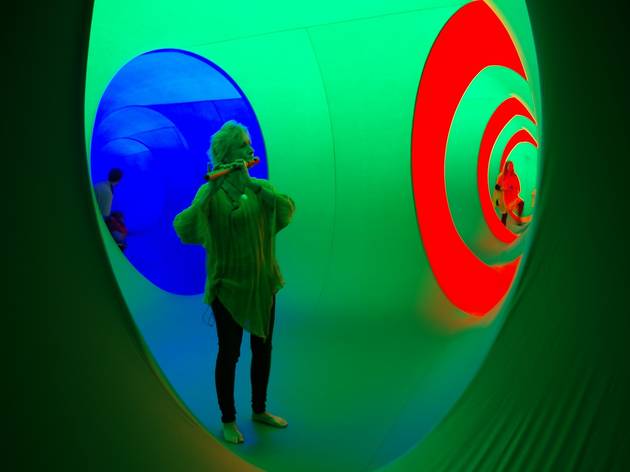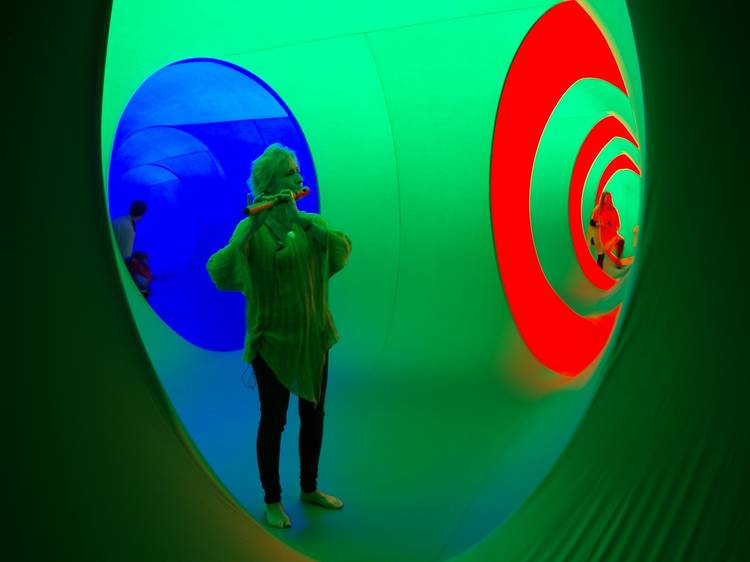 Things to do, Quirky events
A sprawl of multicoloured tunnels transforms Clapham Common every September thanks to Eye Music Trust's Colourscape. Spanning nearly an acre, the air-inflated structure is made up of coloured chambers illuminated by natural daylight which you can explore as soon as you've donned a cape in an equally bright hue. Go at the weekend and you'll find musicians creating beautiful sounds that drift through the maze.
No, it's not just your dirty mind – The Great Willy Waddle is a little bit rude. Participants will get suited up in an inflatable penis costume (which they get to keep!) and make their way around a 2km route in the Olympic Park. Worried you might look a bit of a prick? Don't – it's for a good cause, raising awareness and money to fight against male cancer.
Things to do, Exhibitions
Believe it or not, your trusty Time Out is 50 this year. (No, we've not had any work done, we just drink lots of water.) We're celebrating with an exhibition looking back at our first half-century through 50 of our best covers from over the years. Step into the magazine's – and London's – history at the Museum of Brands, where you'll find cover stars like David Bowie and Elton John, designs by Tracey Emin and Banksy, as well as loads more archive gold.
Bars and pubs, Cocktail bars
Feeling thirsty? Tap that tipple as this October, London Cocktail Week returns for another week-long celebration of the capital's best mixology. As per last year, there are no wristbands to be had, with festival passes once again available through the DrinkUp.London app. A £10 pass will give drink aficionados access to all sorts of fabulous pop-up cocktail bars, £6 cocktails, parties and entry to the Cocktail Village, this year located at the Old Truman Brewery.
Show more
London at its autumnal best...
Grab a scarf and some sturdy leaf-crunching shoes.