New Year's resolutions: none of us are immune to them. But instead of giving up something, how about trying something new? From learning the secrets of perfect sourdough to welding and artistic rope-tying, we've pulled together some suggestions for brilliant activities to try your hand at in 2020. One of them might be your new big thing...
1. Take to the ring
Can't get enough of 'Glow'? Now's the time to live out your dreams and learn to pro-wrestle. The London School of Lucha Libre is the only place in the UK to offer courses in British-, Mexican-, Japanese- and American-style pro wrestling. Definitely one of the capital's coolest alternative fitness classes.
2. Channel flower power
Some of London's best florists love nothing more than to pass on their skills. McQueens in Bethnal Green has plenty of one-day classes to get you started, including a brilliant terrarium-making workshop.
3. Take up smoking
Not that kind: head to London Smoke & Cure's Smoke School in Streatham to become a pro at making salami, bacon, salt beef and more. Want to spend 2020 brushing up on your cheffing skills in general? Try one of London's tastiest cookery courses.
4. Make sparks fly
Welding – joining metal elements together by heating them – looks a bit scary, but under the watchful eye of an expert it's definitely doable. Book on to a welding weekend at Blackhorse Workshop in Walthamstow and you'll come away with a coffee table, plus some serious DIY skills.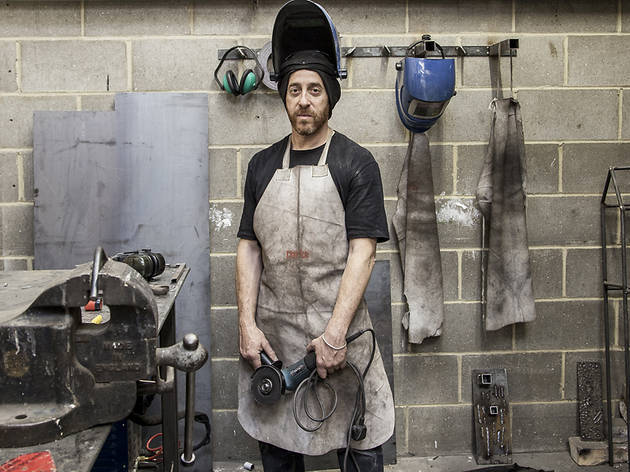 5. Rise to the challenge
Whether you're a baking whizz or just fancy whipping something special out of the oven every once in a while, sourdough school is a gift that keeps on giving. Baker and chef Martha de Lacey runs all-day classes at her home in Victoria Park. You'll learn how to make loaves, crumpets and sourdough pizza, and go home with plenty of goodies (including a starter). You'll be giving these brilliant London bakeries a run for their money in no time.
6. Tie yourself in knots
Shibari, the Japanese art of rope-bondage, is having a moment in London, and can be as much about expressing yourself and making new friends as anything kinky. If you're looking to explore it in a safe, ethical and non-intimidating space, Anatomie Studio in Peckham runs weekly beginners' 'jams', where you can literally learn the ropes. You can go with a mate or solo, and you don't need any experience.
7. Get fizzical
From kimchi to kefir, we can't get enough of fermented stuff. If you fancy making your own, visit London Fermentary, which runs a range of courses and classes, including a one-day extravaganza covering all aspects of lacto-fermentation.
Want more? Broaden your horizons with our list of London's most weird and wonderful courses