A definitive ranking: Doughnut Time's six best doughnuts
Posted: Tuesday May 8 2018, 11:02am
You've been there: standing at Doughnut Time, staring at the array of bizarre deliciousness, wondering what to do. Should you get the simple pink one? The caramel one that's kind of scary? What about the one that gets you all nostalgic and reminds you of your childhood?
Well, use your brain no longer. Here it is doughnut fiends, investigative journalism at its finest: Doughnut Time's top six doughnuts, judged and ranked accordingly by our expert food team.
6. Notorious P.I.G (£4)
Topped with Percy Pigs and towers of pink buttercream icing, this doughnut thinks it's a cupcake. Underneath the identity crisis, it's lovely. Scrape off the icing and enjoy.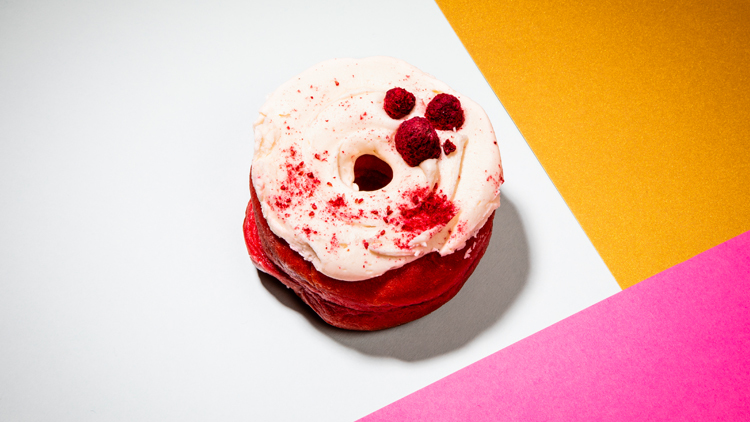 5. Sia Later (£4.50)
Nice buttercream icing, but Sia Later is definitely more of a red velvet cake than a doughnut. Kudos for being vegan though – that was almost enough for us to give it a higher score.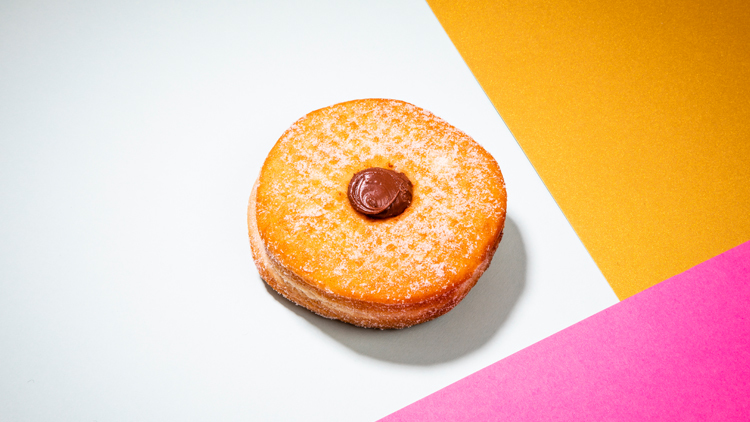 4. Love at First Bite (£4)
Nutella doughnuts are great, but this slightly dry ring topped with sugar needs a little more love if it wants to move up the ranks. A good option if served warm and oozy after dinner.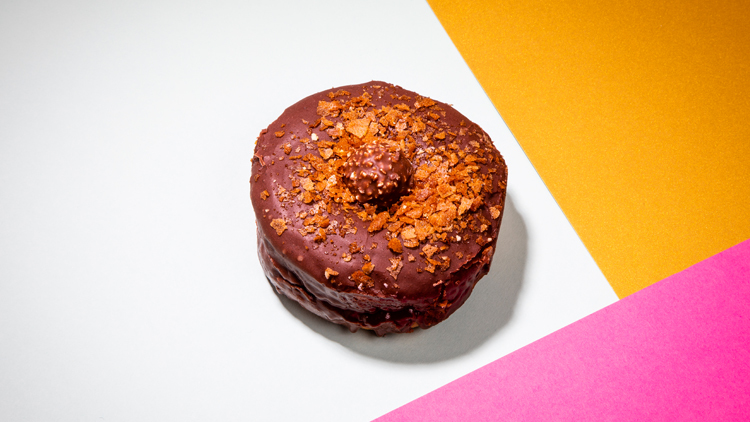 3. No Share (£4)
A simple ring but with dark chocolate icing and a Ferrero Rocher plopped elegantly in the middle. Proves that a doughnut is about the dough, not the showiness.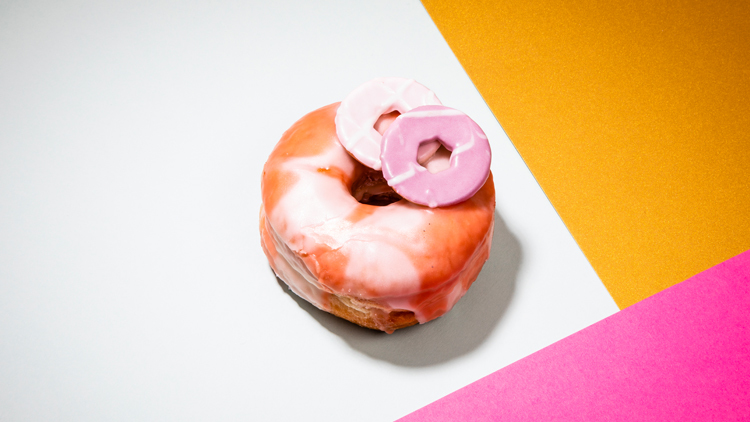 2. Hot Line Ring (£4.50)
Nothing showy here, just a soft ring topped with sugary-pink icing and a couple of party ring biscuits. So simple and sweet you could almost have it for breakfast.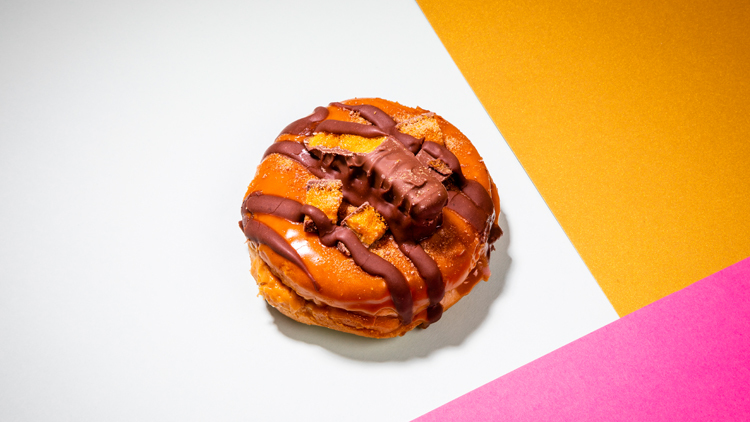 1. I Make Honey Moves (£4.50)
The second best doughnut in London is topped with caramel and half a Crunchie – its toffee-custard centre oozes and shines so deliciously it should be wearing a halo.
Here's our guide to the best doughnuts in London.
Sign up to Time Out for London's best investigative food journalism.
Share the story