The best ice-cream sandwiches in London
Forget your typical bread and butter; these sandwiches place ice cream between dreamy layers of cookie, cake and the like. Grab a spoon or get sticky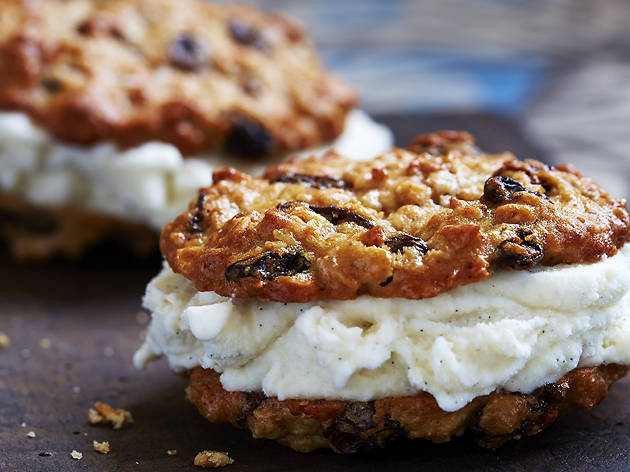 May 2019: We've added the 'bilog' hot ice-cream sarnie, which you'll find at Mamasons Dirty Ice Cream in both Camden and Chinatown. Also check out the new 'Whoopie' sandwich (double chocolate cake/cookie with pumpkin-seed ice cream), courtesy of hot vegan outfit Black Milq in Hackney.
Ice-cream sandwiches were once the calorific preserve of New Yorkers, but these frozen treats have made an icy impact on London's best ice-cream parlours, restaurants and cafes. It's a dessert or sweet treat sent from the heavens, with scoops of ice cream wedged between cake, cookies and the like. Here are our favourite swoon- (and occasionally spoon-) worthy ice-cream sandwiches.
Missing Time Out magazine?
You can still read our latest issue from the comfort of your couch
Read online
Ice-cream sandwiches in London
Find more phenomenal ice cream in London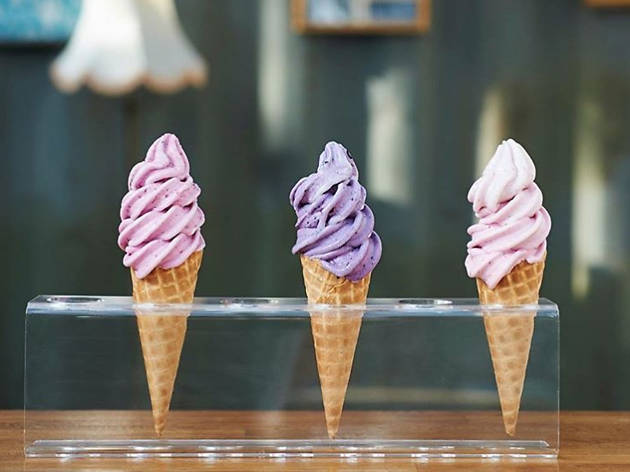 Restaurants, Ice-cream parlours
Check out our sticky-fingered guide to the best cold stuff in the capital. These top-notch ice-cream parlours serve unforgettable frozen treats, scoops, ice lollies and ice-cream sandwiches.